NHL
Joe Corvo goes back to Senators
The Ottawa Senators have signed defenceman Joe Corvo to a one-year contract worth a reported $900,000 US. Corvo was previously with Ottawa in the 2006-07 and 2007-08 seasons.
Played 2 seasons in Ottawa from 2006 to 2008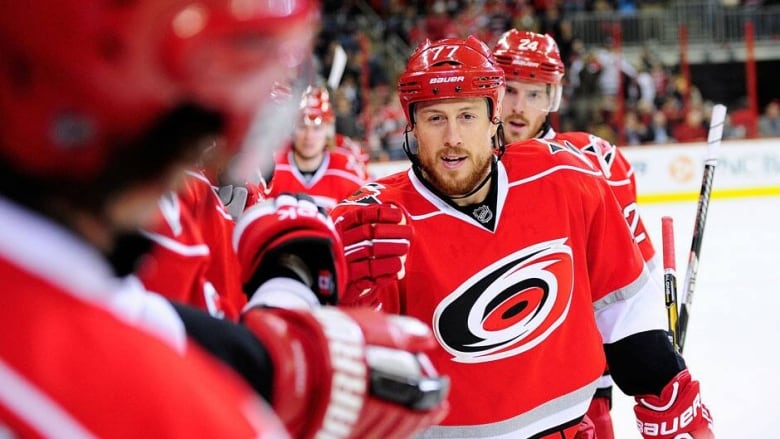 The Ottawa Senators continued the process of restocking their blue-line by signing defenceman Joe Corvo to a one-year deal.
Corvo, 36, returns to the Senators after playing for the Washington Capitals, Carolina Hurricanes and Boston Bruins. He was previously with Ottawa in 2006-07 and 2007-08 and was on the Senators team that went to the Stanley Cup final.
The Senators acquired right-winger Bobby Ryan from the Anaheim Ducks last week as part of an effort to replace captain Daniel Alfredsson. On the blue-line, Ottawa must make up for the loss of veteran Sergei Gonchar, who was traded to the Dallas Stars.
"What Joe brings is a veteran defenceman that has a history of scoring points in the National Hockey League," general manager Bryan Murray said. "He's a veteran guy that can play on the power play, can shoot the puck well, address some of the needs that are needed in the league today where you have to get points from your back end, and he's one of those people that can provide it."
Corvo had six goals and 11 assists in 40 games for the Hurricanes last season. In 689 career NHL games, Corvo has 89 goals and 211 assists.
His deal is reportedly worth $900,000 US.