The Voice of the Prairies
This week on the X, we have excerpts from an recently unearthed interview recorded with the great
W.O. Mitchell
, in 1967, in which Canada's great storyteller of the prairies, and particularly of prairie youth in the early part of the the 20th century, muses on how his prairie youth made him a writer, and his worry for future generations of kids growing up away from the wild places....PLUS we further explore what it mean to be from the Prairies with Saskatoon singer-songwriter
Mark Ceaser.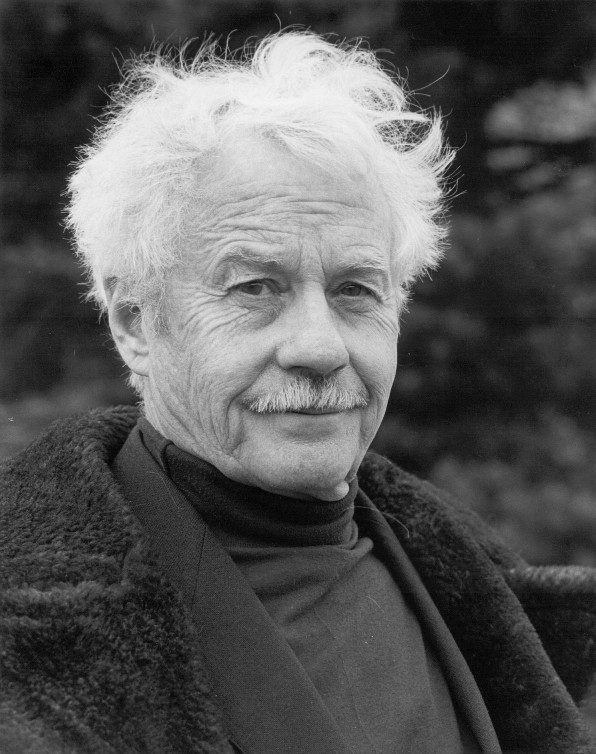 Sometimes, forgetting to throw things away can leave something precious to be found....and lucky for us, the X's executive producer Bonnie Austring-Winter is a pack rat--she was going through her office, poking at things that had been retained, in case they might prove useful, and she found a piece of tape....reel to reel tape, recorded in 1967--the raw tape from an interview with WO Mitchell, who was back visiting Weyburn for Canada's centennial.
W. O. Mitchell was born in Weyburn ...He wrote novels, short stories, and plays, including the Black Bonspiel of Willie McCrimmon, currently going up at the Globe Theatre in Regina, but he is probably best known for his 1947 novel, Who Has Seen The Wind, which has sold close to a million copies in North America, and for the radio series and later a collection of short stories Jake and the Kid,
Often called Canada's Mark Twain, he even looked at little like that other iconic wit, with his tufts of white hair, and rumbling elegaic and yet still dry western wit......
It was WO Mitchell that Donald Sutherland quoted as a part of the opening ceremonies of the Vancouver Olympics:
"I would walk to the end of the street and over the prairie with the clickety grasshoppers bunging in arcs ahead of me, and I could hear the hum and twang of wind in the great prairie harp of telephone wires. Standing there with the total thrust of prairie sun on my vulnerable head, I guess I learned - at a very young age - that I was mortal. "
There aren't too many professional musicians who can boast a master's degree in economics, but Mark Ceaser is definitely a one-of-a-kind man. He's the former co-frontman for the unforgettably named Saskatoon band 'Sexually Attracted to Fire'. It was during the years Mark was playing in this band and finishing up his master's degree that he came to realize "while he enjoyed numbers and the theory of supply and demand what really made his eyes sparkle was playing music".
Today Mark's degree certificates take pride of place on his wall, and he spends much of his time focusing on a solo career as a musician. He's obviously doing something right, because Randy Bachman thinks his solo record is great, and he even describes Mark's song 'Highway 16' as a "hit song".
Mark Ceaser's music is definitely rooted in a prairie sensibility, and he easily blurs genre lines by incorporating folk, rock, and even country elements with ease. Mark is a natural storyteller and his songs explore everything from "rolling, tumbling, comfortably naked, making love in the summer breeze" to memories of his grandfather, a larger than life man who was a major role model for Mark when he was growing up. He ended his life in a nursing home, and Mark's song 'Knife and Key' thoughtfully reflects on that experience.
Mark's live recording took place at an amazing performance space in the small town of Harris, Saskatchewan. Routes Gallery was an abandoned United Church in Tessier, a town just up the road from Harris. Visual artist Liza Gareau Tosh bought the church, and with the help of her friends and neighbours, moved it to an empty lot on Harris' main street. She's now converted it into an art gallery, a home for artist workshops, and an intimate concert space with great acoustics and plenty of charm.
Bart McKay is an Canadian Country Music award winning producer. Donny Parenteau is not a bad fiddle player (seriously, he's a fiddle god, a country music star and was a nominee for a 2012 CCMA for best country fiddle player in the country).