The House
Tom Mulcair to keep 'steady hand on the tiller' until next NDP leader is chosen
This week on The House, Tom Mulcair wants to put an end to the rumours: he plans to stay on as leader of the NDP until his permanent replacement is chosen. Then, Conservative leadership hopeful Tony Clement weighs into the debate over the idea of a "anti-Canadian values" test for new immigrants.
"You bet."​
Despite some rumblings, Tom Mulcair is planning to stay on as leader of the NDP until his permanent replacement is chosen.
"What I am happy to report is that I am looking forward to being a steady hand on the tiller as we bring the ship into port for the next leader," Mulcair told The House.
Back in April, party members present at the party's convention voted 52 per cent in favour of holding a leadership contest.
At the time, Mulcair announced that after talking to caucus the decision was made that he would stay at the helm until his successor is chosen.
This week, CBC News learned that a number of current and former NDP MPs have approached party president Marit Stiles to express frustration with leader Tom Mulcair's performance, saying it is time for him to step down and hand the reins of the party over to someone else.
I am going to stay on until the next leader is there.- NDP leader Tom Mulcair
But Mulcair maintained he has the support to stay on for the time being.
"There's no question that the entire caucus has been spoken to and I've been speaking to them consistently throughout the summer in great numbers and support is extremely strong and I am very happy," he said.
---
Clement's pitch: No to values test. Yes to enhanced security.
An "anti-Canadian values" test is an "unworkable and undesirable" option that focuses on the wrong thing according to Conservative leadership candidate Tony Clement.
"The problem with that proposal is that it focuses the attention of government officials to try to find ways to decide whether someone might be a good Canadian or might be a bad Canadian in the future and I just think that's completely unworkable," Clement told The House.
Instead, he argued the focus should be on enhancing security measures and focusing on potential terrorist threats.
Fellow leadership candidate Kellie Leitch continued this week to defend her suggestion that would-be immigrants should be screened for "anti-Canadian values," despite the criticism she's faced.
"It's not intolerant to believe in a set of values we expect everyone to share," Leitch told The Current this week.
On The House mid-week podcast, both Tim Powers from Summa Strategies and Jason MacDonald from Hill and Knowlton Strategies criticized Leitch's approach.
​
"The real threat is people who have thoughts and opinions and then translate those into violent actions against Canada and Canadians. Those are the people that I want to concentrate on, the terrorists who threaten national security," Clement said.
"What I'm looking at is greater registration of entry and exit for travellers to our country, doing immigration and refugee board hearings via video-conference wherever possible so that people who are trying to access our country don't step foot on our soil before we start that process going. We're going to have to, frankly, have to acquire more biometric info for foreign nationals, and we also to coordinate our efforts better, so I'm looking at a new terrorism secretariat, as well as cracking down on online recruitment, prohibiting foreign funds from being used for terrorist and recruiting efforts."
---
The Senate's transformation continues. What's next?
At this time last year, there were 6 independent Senators.
There are now 24.
And there are currently 20 seats that are expected to soon be filled with more unaffiliated Senators. 
Combined that with the changes that have been brought in following the expenses scandal and you have a rapidly changing institution.
CBC senior reporter Alison Crawford looked at how the Red Chamber has changed since last year's election and what the next developments might be.
---
In House panel - Mulcair's future and a fall preview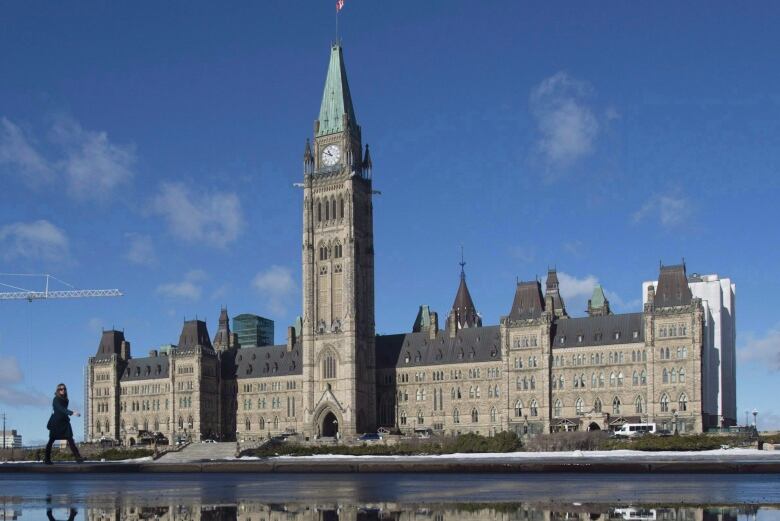 School is back in session. 
And Parliament is not far behind.
We look ahead to the fall sitting with Joël-Denis Bellavance, parliamentary bureau chief for La Presse, and Susan Delacourt, senior writer for the Toronto Star and iPolitics.