The Current
Canadian mental health-care advocates urge government for greater funding
Provincial and territorial premiers are sitting down with Prime Minister Justin Trudeau tonight. Mental health advocates really hope they'll talk to him about how hard it can be to get mental health care in this country.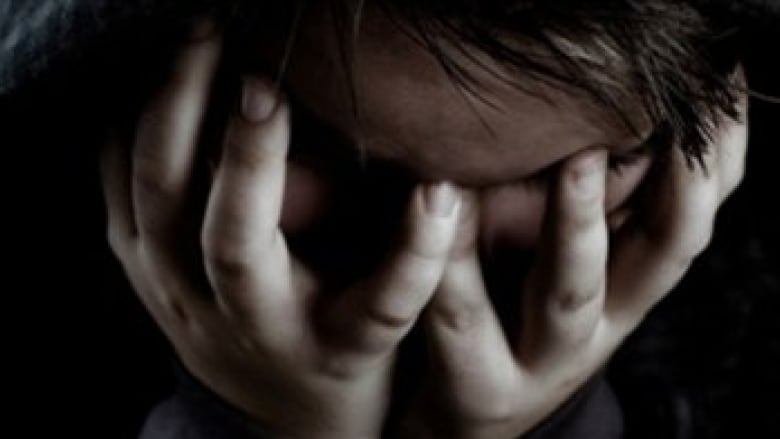 One in five Canadians has a mental illness. Getting help is often a long slog and children in particular are left waiting too long for help. 
That's why a coalition of national mental health organizations are calling on the Canadian government to immediately commit more resources to battling mental illness.
Beth Nowosad, a 23-year-old mental health activist who works with the New Mentality Network's Youth Action Committee, tells The Current's guest host Nam Kiwanuka that navigating mental health care is especially hard for youth.
Beth saw her first counselor when she was in grade 10. In retrospect, she realizes that counselor was not the right fit. 
"I thought that was the one and only counselor for me so I lost a lot of hope in the system, and in my family at that point because they felt like they had let me down."
Her lack of faith led her to hiding her anxiety and eventually she tried to end her life.
Beth says having the support of patient care in the hospital made it hard to leave.
"When I was released ... I almost got worse than I was when I first went in because of that initial shock that nothing else had changed."
I wish I could tell you that Beth's story was unique or an outlier.-  Dr. David  Goldbloom
Psychiatrist Dr. David Goldbloom, a senior medical adviser at the Centre for Addiction and Mental Health tells Kiwanuka the problems Beth encountered happen all too often for young people with a mental illness.
"And really there are barriers that would be unacceptable for any other form of illness or suffering in our society."
As someone working on the frontlines, Dr. Goldbloom says Canada dramatically underspends in terms of funding that goes towards mental health — only between six and seven per cent of health dollars in Canada goes to mental health.
'We are not investing in the mental health of our citizens."- Dr. David  Goldbloom
"We're not leveraging the full talent pool that exists. And we're also not leveraging research and innovation as well as we can to come up with new models of delivering mental health care."
Dr. Goldbloom sees the First Ministers' meeting in Ottawa as an "unprecedented opportunity for collaboration and consensus to improve the funding that exists for mental health care." He hopes broadening the net of resources will help make mental health care accessible. 
Psychologist Dr. Karen Cohen adds that it's also important to address funding for the delivery of mental health care.
​She points out that public psychotherapy and psychological treatments delivered in communities are not funded by the public health care system and private insurance plans have caps on a coverage that are too low to deliver meaningful service.
I think we have to start delivering the care that we need rather than funding providers.- Dr. Karen Cohen
"And we need to figure out a better way of getting [services] to people who need it."
Listen to the full conversation at the top of this post.
This segment was produced by The Current's Kristin Nelson and Shannon Higgins.