The Sunday Magazine
·
The Sunday Edition
'A new road order': Polarizing planner Janette Sadik-Khan on her vision for an urban revolution
For more than six years, Janette Sadik-Khan served as transportation commissioner for New York City — and depending on who you ask, she was either a villain or a visionary. She talks to Michael Enright about her bold ideas for transforming city streets.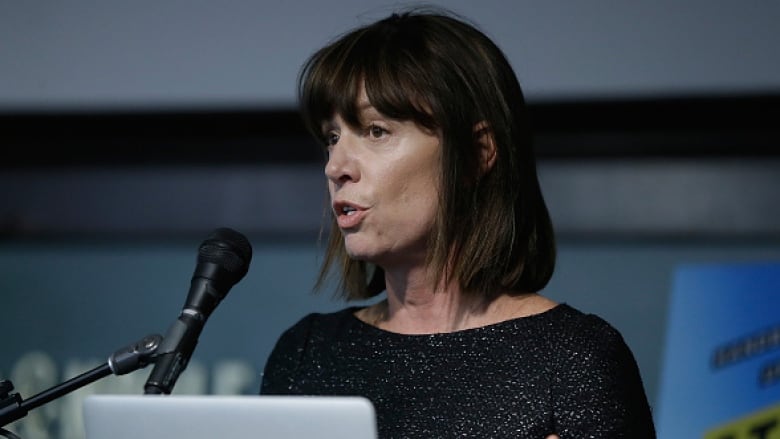 Municipal politicians tend to move methodically, gathering support, statistics and consensus before making changes to city streets or building a bike lane. Janette Sadik-Khan makes things happen at breakneck speed. 
For more than six years, Sadik-Khan served as transportation commissioner for New York City. She was responsible for an intricate public transit system, thousands of miles of streets and sidewalks, millions of signs and traffic signals, hundreds of bridges and a ferry to Staten Island. In her time as commissioner, she built nearly 400 miles of bicycle lanes. 
Some viewed her as courageous and visionary. Others saw her as brusque and self-righteous. In 2013, Dorothy Rabinowitz, a member of the editorial board at the Wall Street Journal, called her "ideology-maddened" and said the bike-sharing program she championed "begrimed" the city's best neighbourhoods.
Any time you take on the status quo...it's going to be a fight, and the status quo is going to push back hard. The people that just go ahead and fill the potholes and replace the signs, they have jobs for life. But the people that are trying to change it, to up the ante, to really improve what our streets can be and who they can be for, they risk losing their jobs. But that's part of the job.- Janette Sadik-Khan
Sadik-Khan left her job in 2013 to become a founding principal with Bloomberg Associates. She now works with mayors around the world to help them redesign their cities, and she hasn't lost her appetite for a good fight. 
We've got so many people that are killed or injured on our streets every year, and yet this is taken as just a fact of life in a city. 'Oh well, you live in the city, you're going to be hit or killed.' So we're all about changing the status quo and building toward a new road order.- Janette Sadik-Khan
Her new book,
Streetfight: Handbook for an Urban Revolution
, outlines her vision for transforming city streets. She spoke to Michael Enright about "bikelash," building safer streets and the future of cities.
Click the button above to hear Michael Enright's conversation with Janette Sadik-Khan.