As It Happens
Pakistani trans activist shot, dies in hospital after care delayed
Gunmen in Peshawar shot Alisha eight times on Sunday. When she arrived at Lady Reading Hospital, staff kept her waiting while deciding if she should be in the female or male ward. Her fellow activists contend the delay in treatment contributed to Alisha's death.
Alisha's life was already in peril when she arrived at a hospital in Pakistan. The transgender activist had been shot multiple times. Then, her friends say, staff at Peshwar's Lady Reading Hospital failed to give her immediate treatment — and mocked Alisha.
She was a great person. She was very humble. She was very polite. And she was very passionate.- Qamar Naseem, friend of transgender activist Alisha
According to Alisha's fellow activists, the hospital delayed helping the gunshot victim while debating where they should put her. They say staff refused to admit her to either the female or the male wards because of complaints from patients and some staff members.
"They kept on shifting the wards. We kept on telling the doctor, 'It doesn't matter,'" Qamar Naseem, who was with Alisha at the hospital, tells As It Happens host Carol Off.
During the hours Alisha went untreated, staff asked the transgender activists inappropriate questions about their breasts and genitals and whether they sold sex, Naseem says.
Alisha died of her wounds on Wednesday. And her friends are refusing to mourn in silence.
"It sends a very bad message for all the people who are struggling for their rights," says Naseem, who hosted Alisha's funeral just hours before speaking with As It Happens.
Naseem says it was the first public funeral for a transgender person in Pakistan.
"It's all I could do for her as a friend," he says. "She was a great person. She was very humble. She was very polite. And she was very passionate."
A spokesperson for the hospital told Pakistan's Express Tribune newspaper that staff were only acting on protests from other patients. He said the delay was because the hospital was trying to arrange for a private room for Alisha.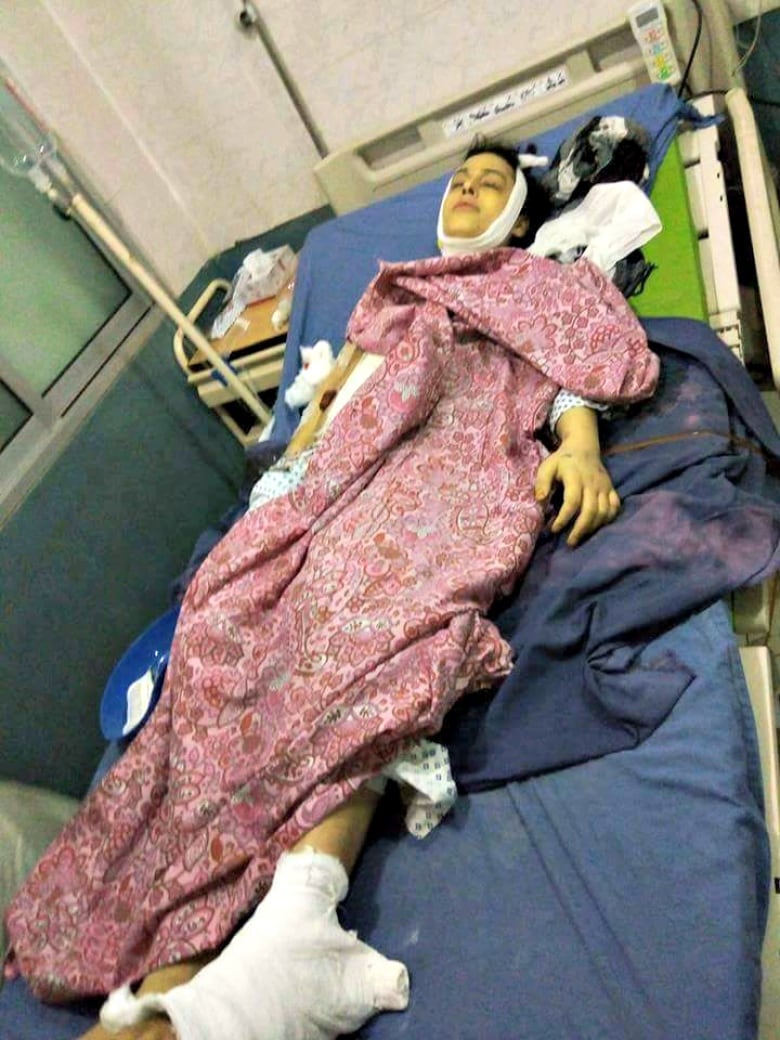 It's not yet clear who shot Alisha. Naseem says that there was an altercation on Sunday between a group of men who regularly harass transgender women in Peshawar and several activists, including Alisha. Then three men on motorbikes drove past and shot her.
There have been a series of attacks on transgender people in the city. Several have been killed. Naseem says that gang members will kidnap transgender women, rape them, film the attack and then extort money from them.
Naseem says he will file a formal complaint against the hospital on Thursday.
For more on this story, take a listen to our full interview.