World
·
Photos
Triple hit: Indonesian island's earthquake, tsunami, and volcano
A volcano erupted Wednesday on the same central Indonesian island struck last week by a powerful earthquake and tsunami.
Wednesday's volcanic eruption may have been triggered by last Friday's earthquake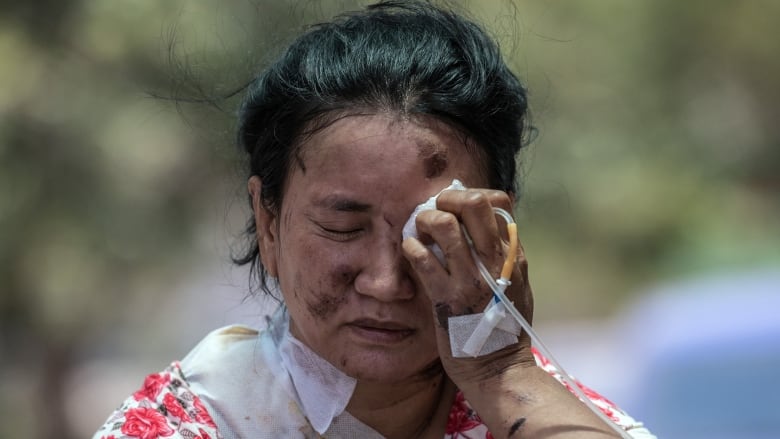 The death toll in last Friday's earthquake and tsunami on the Indonesian island of Sulawesi has risen to 1,558, with thousands of people injured, and more than 70,000 displaced.
Officials fear the death toll will rise, though they say rescue crews have now reached all of the affected areas.
On Wednesday, a volcano erupted on the same central island, spewing ash more than 6,000 metres into the sky and adding to the fear and uncertainty faced by residents. Officials said the danger zone around the peak of Mount Soputan is small.
Officials have listed 113 people as missing across Sulawesi due to the disasters. Many families, though, never registered their losses with police, while others failed to identify them before they were buried anonymously in mass graves.
Until Wednesday, authorities had been photographing the bodies in hopes that relatives could identify them later. They had to stop because the decaying corpses posed a health hazard. 
Electricity has now been restored in parts of the city of Palu, the capital of Central Sulawesi province, where most of the aid effort has been focused. 
By Thursday, some signs of recovery in the city of 370,000 were evident, with some shops and banks reopening, and a major mobile phone network restored.
Orderly queues formed at gas stations after the arrival of fuel shipments. Late in the day, traffic lights and televisions flickered back to life as the power came back on.
Communities in more remote areas have been cut off by broken roads, landslides and crippled communications infrastructure, leaving people increasingly desperate for basic supplies as aid has only just begun to trickle through.
With files from AP, Reuters