World
Michael Avenatti, outspoken Trump critic, won't face felony charge for alleged domestic abuse
Los Angeles prosecutors have declined to charge attorney Michael Avenatti with a felony after his girlfriend alleged abuse.
Girlfriend accused lawyer for porn star Stormy Daniels of dragging her across his apartment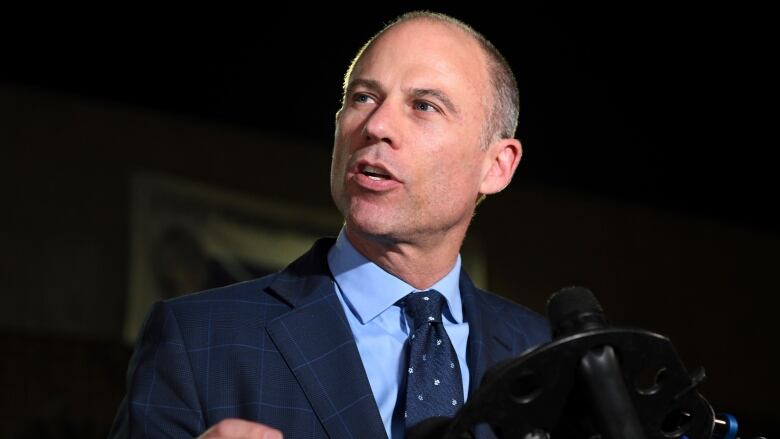 Los Angeles prosecutors have declined to charge lawyer Michael Avenatti with a felony after his girlfriend alleged abuse.
The Los Angeles district attorney's office said Wednesday it referred the case to city prosecutors to consider misdemeanor charges.
Avenatti was arrested on a felony domestic violence charge last week after his girlfriend told police he roughed her up at his apartment.
Avenatti, who had called the allegations "completely false" and a fabrication, said in a statement he was thankful the district attorney had rejected the charges and was "especially grateful for justice" at Thanksgiving.
"I am completely innocent. I have absolute faith in the system that I will be fully exonerated," Avenatti told The Associated Press. "This whole thing is bogus."
A spokeswoman for the district attorney would not say why prosecutors declined to take the case from Los Angeles police. Documents supporting the decision were not released because the case was referred to the city attorney and was still under investigation.
The city attorney's office will review the case, a spokesman said.
Avenatti, who is mulling a presidential run, is best known as the attorney for porn actress Stormy Daniels, who has said she had an affair with U.S. President Donald Trump in 2006, a claim Trump denies.
As Daniels' lawyer, Avenatti has pursued the president and those close to him relentlessly for months, taunting Trump in interviews and baiting him and his lawyers in tweets.
Miniutti said in her request for a restraining order that she was wearing only a T-shirt and underwear when Avenatti grabbed her by the arm and dragged her out of the bed. She said she was scratched on her side and leg. Court papers include photographs that appear to show bruises.
The order was granted Monday.
Attorneys for the legal aid group that represents Miniutti declined to comment.