Politics
Census 2016: Canada's population surpasses 35 million
The three prairie provinces boast the top rates of growth in the country for the first time since Confederation as Canada's population increases to 35.2 million, according to 2016 census data released today by Statistics Canada.
Growth picks up in Alberta, Manitoba, slows in Atlantic Canada
Canada's population increased to 35,151,728 last year largely driven by growth in the West, according to 2016 census data released Wednesday by Statistics Canada.
The country's population has grown five per cent since the last census in 2011, when it was at 33.5 million, the highest rate of growth among G7 countries. However, the growth rate declined from the 5.9 per cent increase recorded in 2011.
About two-thirds of the increase recorded in 2016 was due to net immigration into the country, while the rest was from new births.
The majority, or 66 per cent, of Canadians still live within 100 kilometres of the southern border with the U.S.
The number of private dwellings grew nationwide by 5.6 per cent to 14.1 million.
The population continued to boom in Western Canada. The quickest pace of growth was recorded in Alberta (11.6 per cent), Saskatchewan (6.3 per cent) and Manitoba (5.8 per cent). The three prairie provinces recorded the most growth in the country for the first time since Confederation, according to Statistics Canada.
Alberta had been the fastest-growing province in the 2006 and 2011 censuses as well.
The rate of growth was higher than in 2011 in both Alberta and Manitoba, the only two provinces that registered an increased rate of growth from the last census.
It is important to note that the census was collected in May 2016, so does not fully take into account the recent economic slump in Alberta.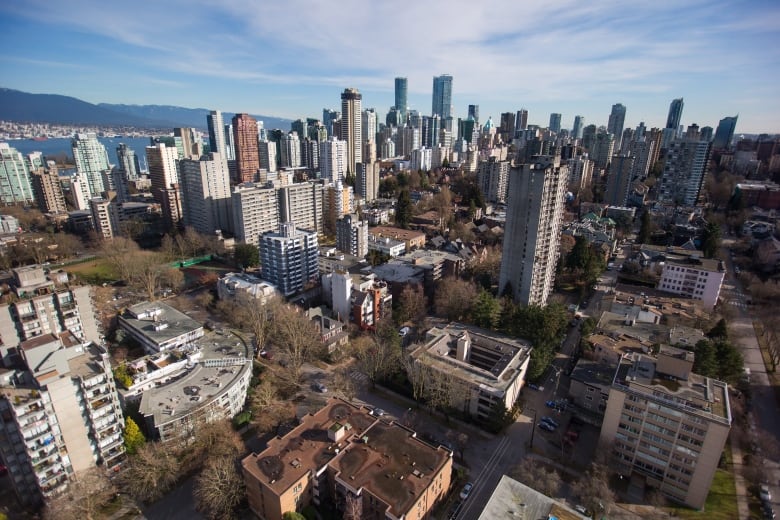 "The census compares 2011 to 2016, and we've seen 15 strong years of growth in Alberta," says Karen Mihorean, director general of the education, labour and income statistics branch of Statistics Canada.
Mihorean said Alberta is unique among Canadian provinces for having strong numbers in all three factors that contribute to population growth: immigration, interprovincial migration and new births.
British Columbia also grew faster than the national average, by 5.6 per cent. Just under 32 per cent of Canadians now live in the four western provinces, compared to 38.3 per cent in Ontario, 23.2 per cent in Quebec and 6.6 per cent in Atlantic Canada.
Low growth in Atlantic Canada
The four Atlantic provinces recorded the lowest growth in the country: 1.9 per cent in Prince Edward Island, one per cent in Newfoundland and Labrador (where more deaths than births occurred in some years) and 0.2 per cent in Nova Scotia. New Brunswick's population decreased by 0.5 per cent, the only province with a decline since 2011.
"From East to West, population growth gets stronger and that's a trend we've seen for the last few censuses," says Mihorean. "In Atlantic Canada, it's a case of seeing people leaving these provinces for other parts of the country."
Ontario remained Canada's most populous province at 13.4 million, an increase of 4.6 per cent from 2011. But Ontario's growth rate was lower than the national average for the second consecutive census period, the first time that has happened in more than half a century.
Quebec's population grew 3.3 per cent to 8.2 million, followed by British Columbia at 4.6 million, Alberta at 4.1 million, Manitoba at 1.3 million and Saskatchewan at 1.1 million. The population in Atlantic Canada was 2.3 million, with just under 924,000 residing in Nova Scotia.
The North was home to nearly 114,000, led by the Northwest Territories. The population of Nunavut, which at 12.7 per cent had the highest growth rate of any province or territory due to its high fertility rate, moved ahead of Yukon.
Western cities record greatest growth
While the rate of growth slowed in Canada's three largest metropolitan areas, 35.5 per cent of Canadians now call Toronto, Montreal and Vancouver home.
Toronto remains the country's largest metropolitan area at 5.9 million, increasing by 6.2 per cent since 2011. Montreal's population has surged past the four million mark to 4.1 million, while Vancouver's population now stands at 2.5 million, up 6.5 per cent.
With growth of 14.6 per cent, the highest of any metropolitan area in the country, Calgary is now Canada's fourth largest city at 1.4 million, moving ahead of Ottawa-Gatineau (1.3 million). Also at 1.3 million, Edmonton is the only other Canadian city with more than a million residents.
The six fastest metropolitan areas were all in Western Canada: Calgary, Edmonton, Saskatoon, Regina, Lethbridge, Alta., and Kelowna, B.C., with all but the last posting growth of more than 10 per cent.
At the other end of the country, however, all of Atlantic Canada's metropolitan areas recorded a slower rate of growth than in 2011, while the population of Saint John fell by 2.2 per cent — largely due to residents moving to other parts of Canada.
Sylvan Lake, Alta., was the fastest-growing census agglomeration, growing by 19.6 per cent since 2011, while Campbellton (mostly in New Brunswick but partly in Quebec) had the greatest decrease at 9.3 per cent.
Among municipalities with at least 5,000 residents, Warman, Sask., had the highest rate of growth since 2011 at 55.1 per cent, followed by the Alberta communities of Blackfalds (48.1 per cent) and Cochrane (47.1 per cent). Bonnyville, Alta., had the fastest rate of decrease at 12.9 per cent.
The population and dwelling counts mark the first set of data from the mandatory short-form 2016 census to be released by Statistics Canada. Further releases, including those related to gender, language, immigration and labour, will follow throughout 2017.
The data will assist decision-making across all levels of government and provide sociologists, demographers, urban planners and businesses with a wealth of information.