Politics
Ottawa posts deficit for fiscal year as income tax revenue falls in March
The federal government's deficit for 2015-16 is in line with what was projected in its spring budget, as personal and corporate income tax revenue fell in March, according to the Finance Department.
Finance Department says preliminary $2B deficit for 2015-16 'broadly in line' with spring budget's projections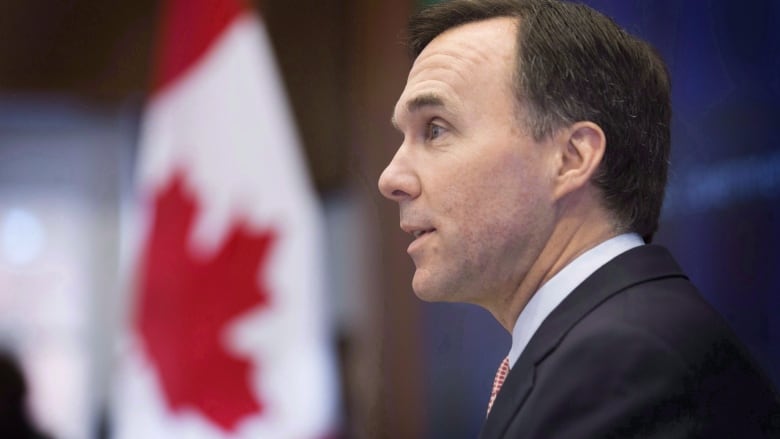 The Liberals say the latest figures from the Finance Department — which show a small deficit in the last fiscal year — confirm that the Tories left the books in the red when they lost the election last fall.
However, the Conservatives place blame for the deficit squarely on the Liberals — continuing a war of words over the state of the government's finances.
The Finance Department said Friday there was a $2-billion deficit for fiscal 2015-16, based on preliminary estimates. The result comes before any year-end adjustments as well as a $3.7-billion commitment to benefits for veterans.
Final figures are expected to be released in the fall, but the Finance Department said the overall outcome was "broadly in line" with the $5.4-billion deficit for 2015-16 that was projected in the spring budget.
"The Conservatives have always talked a big game when it comes to balancing the budget, but their legacy amounts to them leaving behind tens of billions in additional debt with little more than a slowing economy to show for it," said Daniel Lauzon, a spokesman for Finance Minister Bill Morneau.
However, Conservative Finance critic Lisa Raitt pointed a finger at the Liberals.
"They made significant moves, they made changes to the Income Tax Act which has affected revenues, they have made changes in terms of departmental spending, that is completely within their control," said Raitt, who was in Vancouver to attend her party's convention.
Lauzon said the government is making investments to help create jobs.
A look at the numbers so far
In their spring budget, the Liberals announced plans for a $29.4-billion deficit for the 2016-17 fiscal year with billions being spent to help boost economic growth.
For March, the government posted a $9.4-billion deficit compared with a deficit of $3 billion in the same month last year.
The shortfall came as revenue fell $5 billion to $24.1 billion. Personal income-tax revenue fell by $1.1 billion or 9.4 per cent and corporate income-tax revenue fell by $2.1 billion or 37.3 per cent. Excise taxes and duties gained $500 million or 15 per cent.
Program spending increased by $1.3 billion to $31.5 billion, while public debt charges increased $100 million.
For the full year, government revenue totalled $289.6 billion, up $10.6 billion from a year ago, while program spending was $266 billion, up $16.6 billion.
Public debt charges for the year were down $1.1 billion at $25.5 billion.