Indigenous
'Speak goodness into your life': Former gang member now aims to save lives with suicide-prevention message
Mental health advocate Andrew Bear brought a simple, but positive, message to students at Standing Buffalo Dakota Nation this week — one he hopes will save lives.
Andrew Bear, who spent over 10 years in prison for murder, brings message of empowerment to Standing Buffalo
Mental health advocate Andrew Bear brought a simple, but positive, message to students at Standing Buffalo Dakota Nation this week — one he hopes will save lives.
"In the morning when you wake up, speak goodness into your life. Say something good about yourself," said Bear.
"When I wake up in the morning, I look in the mirror and say, 'You're an awesome person, you're beautiful, you're going to do awesome things today.' The more you put into yourself, the more you'll get out."
That's more than just a feel-good message, though. Bear, a ​Métis mental health advocate, was brought in to speak to kids as part of a two-day suicide-prevention workshop at the First Nation, roughly 65 kilometres east of Regina.
Suicide is a very real issue in First Nations communities across Canada, and learning about ways to prevent it is becoming a priority.
Standing Buffalo wanted to take a preventative step in helping community members before tragedy strikes — and Bear says he wants to be part of that.
"When I see one person, only one person end their life, it just really traumatizes me because I don't like to see this happen.… Suicide is an epidemic," said Bear.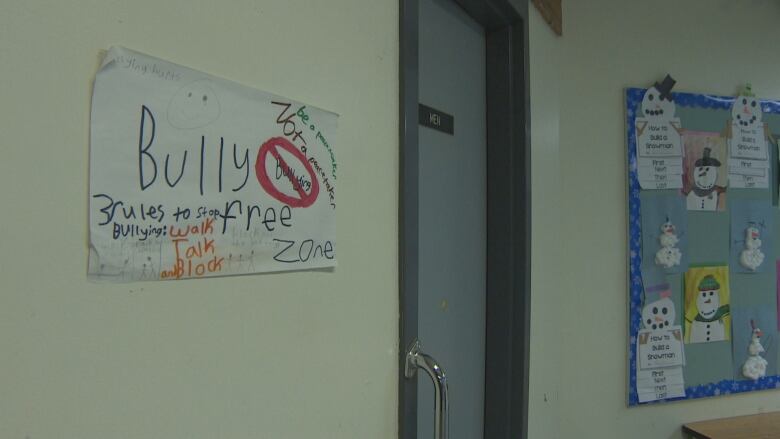 "What I'm doing here is a movement, because I am gathering all the Indigenous people across Canada and it's time we made a serious, serious effort towards suicide prevention."
From murderer to advocate
Bear travels to Indigenous communities across Canada to share his story with youth of all ages, in hopes of saving young lives.
Now a graduate of Indigenous social work from First Nations University of Canada, Bear spent the first part of his life on the street — a life that involved gangs and drugs.
That street life landed him in a federal penitentiary for 15 years. Bear was convicted of second-degree murder. 
After his release, more than 20 years ago, he wanted to draw on his life experiences with gangs, drugs and incarceration to better the lives of Indigenous people. So in 2005, Bear organized his first workshop. Since then, he said he has spoken to over 100,000 people across the country. 
His two-day workshop in Standing Buffalo, offered to youth and adults, covered everything from bullying, addictions and suicide to anger management and depression.
'Sometimes I hurt too much'
The focus for the youth was to empower them and make them feel happy to be alive.
"We actually have some bullying in our schools," said Zoey Tawiyaka, a Grade 8 student at Standing Buffalo's Tatanka Najin school.
"Sometimes I hurt too much, so that workshop actually helped me," she said.
According to Bear, the key message is to encourage the youth to believe in themselves.
That's important for kids in places like Standing Buffalo, said Chief Roger Redman.
"A lot of our kids come from dysfunctional homes, alcohol and drugs," he said.
Bear, he said, "brings that self-esteem back up for them so that they can speak out."
According to Redman, Standing Buffalo has a membership of 1,200 people, with about 400 living on reserve. Approximately 60 per cent of that total population are youth.
"It's important for us to target our resources to help them," said Redman.
Bear said he doesn't think current suicide prevention programs are working for Indigenous youth. If they were, he said, "our people would not be dying."
Standing Buffalo's health station director believes that Bear's experience is what makes his workshops so effective with youth.
Glenda Goodpipe, who is also a member of Standing Buffalo Dakota Nation and is the National Native Alcohol and Drug Abuse Program worker there, said what she learned from Bear is that no matter what state the community is in, it's possible to turn the negatives into positives.
"He turned what he went through in life into positives."