Windsor
Windsor, Essex MPs express support for Mulcair ahead of convention
As the NDP's Tom Mulcair prepares for a leadership review during his party's national convention, he can count on the support of at least two of NDP MPs from southwestern Ontario.
Hardcastle, Ramsey say they believe in Mulcair, but Masse declines to comment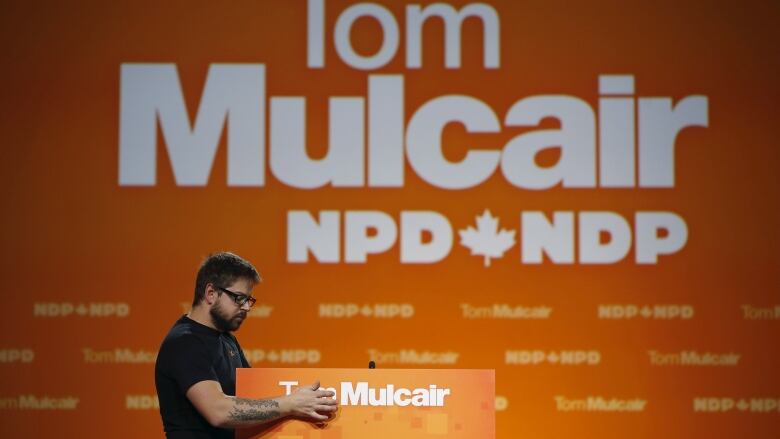 As the NDP's Tom Mulcair prepares for a leadership review during his party's national convention, he can count on the support of two MPs from the Windsor-Essex region.
With all three ridings in the region going to the NDP in last fall's election, the area is an NDP stronghold in a part of the province that otherwise mostly sent Conservative MPs to Ottawa.  
Within the Windsor-Essex region, Brian Masse holds the Windsor West seat, Cheryl Hardcastle is in Windsor-Tecumseh and Tracey Ramsey represents Essex.
While Masse's office declined to speak to CBC News about Mulcair's future ahead of the party's convention in Edmonton, both Ramsey and Hardcastle expressed their support for their party's leader.
'The leader we need' 
"I'm very confident in Tom Mulcair's leadership," Hardcastle told CBC News. "Seeing him in the House of Commons, there is nobody [else] in the House that can be that progressive opposition."
Hardcastle also said Mulcair is "obviously the leader we need to achieve the aggressive goals that the Liberals outlined and campaigned on."  
This is Hardcastle's first NDP convention as an MP. She's planning on introducing a resolution updating the party's language on persons with disabilities and said she's looking for the NDP to take cues from Bernie Sanders' campaign in the United States.
"It's very exciting and intriguing to watch how Bernie Sanders has built momentum with youth," Hardcastle said. "What are some of the things that are resonating with young people that we can use here?"
Ramsey is also planning on supporting Mulcair. She says she's encouraged by Mulcair's work consulting with members as the party "renews" itself after losing about half its seats in last October's election.
"He's been fantastic," Ramsey said. "I'd have to say that as a leader he's been wonderful and as a new MP I've received a lot of support and mentorship. The caucus we have right now is incredibly strong under Tom's leadership."
More than 1,500 members of the NDP will be at the convention to debate policy and the direction of the party.
Heading into the convention, Mulcair's support has not been unanimous. Some rank-and-file members, including three former Quebec MPs who lost their seats, publicly called for the party to move in a new direction.  
Mulcair himself has been cagey on how much support he feels he needs to stay on as leader, but anything less than 50 per cent of the secret ballots cast would trigger an automatic leadership race within a year.