Windsor
New sports betting legislation will protect Windsor jobs: MP
If successful, the bill will have a positive impact on the Windsor-Essex region, according to Windsor-Tecumseh MP Irek Kusmierczyk and Windsor West MP Brian Masse.
Justice Minister David Lametti is expected to introduce a bill on sports gambling
Local members of Parliament are welcoming forthcoming legislation from the federal government which will legalize single-event sports betting in Canada.
Justice Minister David Lametti is expected to introduce a bill amending Canada's criminal code this week. 
Betting on single-sports events is not currently legal in Canada. Currently, bettors must place bets on more than one game and choose the winning team in each game to cash in. The odds of winning are lower than they would be in single-event bets.
The bill will have a positive impact on the Windsor-Essex region, according to Windsor-Tecumseh Liberal MP Irek Kusmierczyk.
"This is huge, and really this is about protecting the 2,500 jobs at Caesars Windsor, and it's also about giving the tourism sector a much-needed boost," he said in an interview with CBC.
"I'm an optimist, and it's important to get this through the House [of Commons] as quickly as possible," he added. 
Caesars Windsor said sports betting would be an important "competitive offering" as business recovers after the COVID-19 pandemic.
"The legislation presents an opportunity to enhance our property and brand in the region and remain competitive, especially in light of Michigan recently legalizing sports betting," a spokesperson for the casino said in a statement.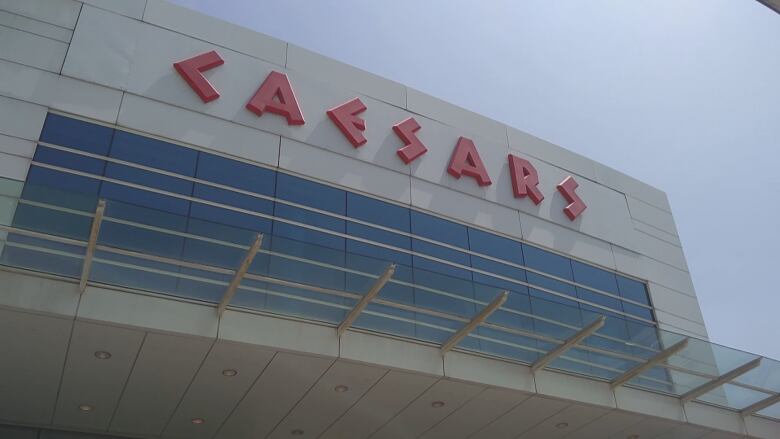 Kusmierczyk  — along with Prime Minister Justin Trudeau — recently held a meeting with workers and union leaders where single-sports betting was discussed.
Brian Masse, New Democratic Party MP for Windsor West, says the bill will help local workers and take business away from organized crime.
"Most importantly, it's really about the workers at the casino and other operations because their livelihoods are on the line," he told CBC News. "They have to compete unfairly now with the U.S. moving toward this, and their service standards are super high ... but they have to be on par with products."
Masse, who has pushed for the legislation for many years, says he's not concerned about the timing of the bill with the COVID-19 pandemic raging.
"That regulation that we'll bring, will also bring public revenue to deal with COVID-19 and the fiscal holes that we now have, because that money going to organized crime doesn't help people for education, poverty, housing, even gaming addiction," he added.
Masse said the bill will be tabled in the House of Commons Thursday.
Potential impact on harness racing
Lakeshore Mayor Tom Bain, who sits on the executive of the Lakeshore Horse Racing Association, said there are concerns that sports betting will negatively impact harness racing. He hopes that any legislation would come with support for the industry.
"Unless we get some kind of profit-sharing it's definitely going to pull away from the dollars that are bet on horses," said Bain.
The new bill follows calls from the region's MPs to legalize gambling on sports events in order to support the casino. NDP MP Brian Masse has been a longstanding supporter of the idea.
Earlier this year, a Conservative private member's bill on the matter was unsuccessful due to the prorogation of Parliament, which effectively kills any legislation in progress.
The Liberals will need the support of another party in order to pass the new legislation. 
Corrections
This story has been updated to correct the timeline for when the government is expected to introduce the legislation.

Nov 25, 2020 1:36 PM ET