Toronto
PC members urge party to strip candidate of nomination
Longtime Progressive Conservative members, including a former cabinet minister, want the party's candidate in a crucial Toronto riding to be stripped of her nomination because of alleged irregularities, CBC News has learned.
CBC News has learned that Thenusha Parani's victory in Scarborough Centre is now under appeal
Longtime Progressive Conservative members, including a former cabinet minister, want the party's candidate in a crucial Toronto riding to be stripped of her nomination because of alleged irregularities, CBC News has learned. 
Thenusha Parani was officially named the party's candidate for Scarborough Centre after winning a chaotic June 26 nomination meeting, where hundreds more people than expected showed up amid questions about the validity of their party memberships. 
CBC News has obtained copies of three complaints submitted to the party's provincial nominations committee asking it to revoke Parani's candidacy. 
The complaints allege that many of the 26 people who signed Parani's nomination papers were not eligible under the party's rules and that election overseers were unable to verify the party memberships of many of the people who voted.
Witness accounts and video suggest the nomination meeting at the Ellesmere Community Centre became so crowded that police were called and the voting ran so late into the evening that staff had to clear the building. 
The executive director of the Ontario PC Party, Bob Stanley, confirmed in an interview with CBC News that Parani's nomination is being appealed but declined further comment.
"Thenusha has failed to acquire the signature of a single eligible PC Party member in our riding for her candidate nomination forms and as such is in violation of the party's requirements to become an eligible candidate," says a complaint filed to the party's nominations committee by the board of the riding association.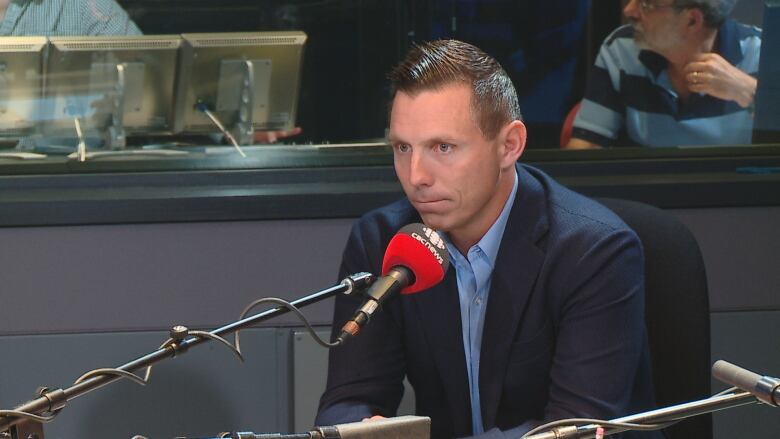 Another complaint comes from former cabinet minister Marilyn Mushinski, the last Progressive Conservative MPP to represent Scarborough Centre. 
Mushinski says the party's provincial executive showed a "total lack of disregard" for the riding association's candidate search committee, which vetted two other candidates but was not told Parani would be on the ballot until the night of the nomination. 
'Betrayal by my own party'
"We feel that we have been absolutely railroaded by [party leader] Patrick Brown and his, dare I say it, henchmen, for lack of a better word, down at PC headquarters," said Mushinski in an interview Thursday with CBC News. "We expected the process to be democratic, fair and transparent, and it has not been since day one." 
Mushinski served as the minister of Citizenship, Culture and Recreation in Mike Harris's PC government.
"Right now, because I've just got this overwhelming sense of betrayal by my own party, I think it would be an absolute disaster if Patrick Brown became the next premier of the province," she said. "If he's going to treat his own grassroots, his own party, in such a cavalier and arrogant manner, how would he ever behave as the premier of this province? I shudder to think." 
"Thenusha makes an excellent addition to our modern, inclusive, and pragmatic Ontario PC team," said Brown in a June 29 statement announcing Parani as the candidate. "Thenusha has an incredible track-record of giving back to her community as a volunteer." 
Brown's communications director said the controversy is a party matter and referred questions to Ontario PC president Rick Dykstra, who responded to CBC News by email Thursday evening, saying "this is an internal party matter and until we have finalized, I have no comment to make publicly on the matter before the executive."
Parani, 26, has no previous political experience. Her nomination papers, obtained by CBC News, show she joined the PC party just one day before submitting her nomination papers in May. 
Reached by phone Thursday, Parani said she was too busy to respond to CBC's request for an interview and did not respond to emails detailing the allegations about her candidacy . 
On her nomination papers, under the heading of business or professional experience, Parani writes "my family owns Eraa Supermarket, the largest South Asian grocery stores in Scarborough." She also indicates she is the owner of a consulting business that provides IT services.
"There are 7 - 10 thousand Tamil voters who voted Liberal last election, most if not all shop at my family`s supermarket," writes Parani on her nomination form. "My family store and I have an extremely good name recognition within our community."
The two other candidates on the nomination ballot in Scarborough Centre were Antonio Villarin and Christina Mitas. 
Click here to contact the reporter on this story