Attawapiskat-bound students hope soccer will help First Nation youth
A Toronto high school soccer team is heading to Attawapiskat this weekend to lead a series of clinics and donate some soccer gear.
James Bay community has been struggling with youth suicide
A Toronto high school soccer team is heading to Attawapiskat this weekend with hopes the sport will be "almost like a medicine" for youth in the remote First Nation.
The Bishop Marrocco/Thomas Merton Catholic Secondary School Royals team will lead a series of clinics in Attawapiskat and also deliver boxes of donated jerseys and gear. The trip comes months after a series of attempted suicides in the James Bay community.
Tony Lima, a 17-year-old member of the team, admits it's hard to imagine what youth there are going through, but he's eager to offer whatever help he can. Lima said his favourite way to release anger or other feelings has always been soccer.
"Sports are just the best way to forget about any problems you have," he told CBC News.
"If you're having fun with it, then you've found the true sport of soccer."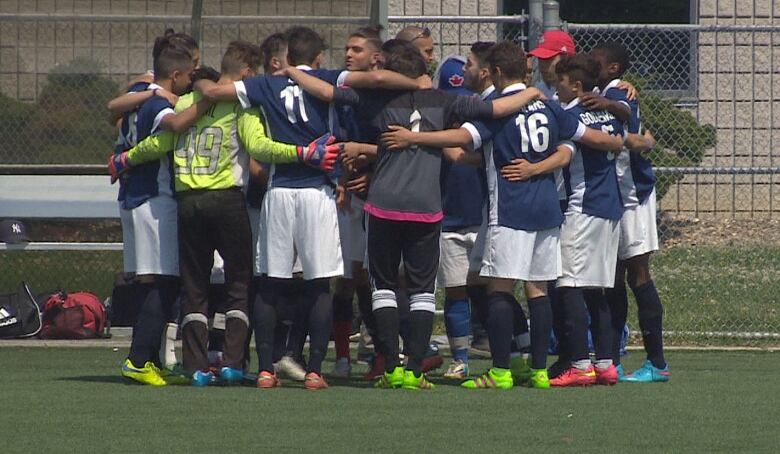 Sean McClare, a teacher at the school who will be documenting the trip, said he anticipates the trip will reveal a "huge cultural difference," but said he's looking forward to learning about the community.
Both McClare and Lima say the trip's goal isn't to solve Attawapiskat's problems, but to show the community that they care and to have some fun.
The school hopes the soccer trip will turn into an ongoing project that will establish connections between the students and Attawapiskat youth.
With files from Metro Morning