Snow clearing: here's when the City of Regina plans to plow your street
Do you know when your streets are being cleared? Find out here.
March 8 will see residential street clearing begin in Cathedral, Al Ritchie, Harbour Landing and other areas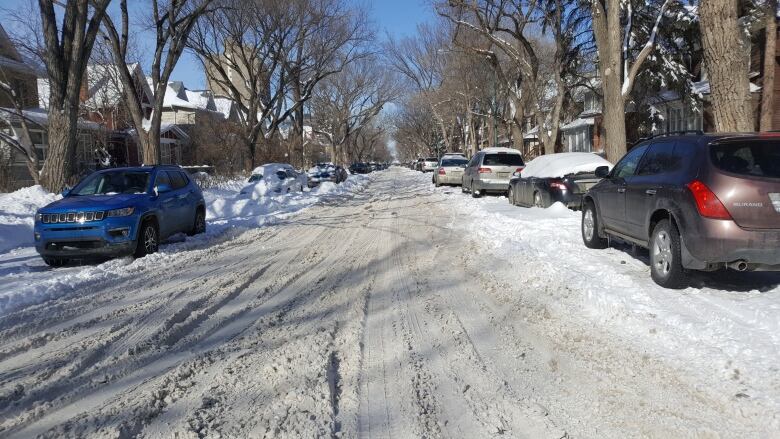 The city of Regina began clearing residential streets on Thursday.
Clean up is expected to last nearly two weeks, starting on March 8 with a finish date of March 19.
Efforts are broken up into priority zones. A plan has been laid out and plowing has started in parts of these neighbourhoods: 
Cathedral.
Al Ritchie.
Lakeridge.
Albert Park South.
River Heights.
Broders Annex.
The zones in red were cleared on Thursday. The neighbourhood portions in yellow will be cleared on Friday and the blue portions will be cleared Saturday. 
Roads and sidewalks are cleared on a priority basis. Roads in residential area are fifth in priority, which is why efforts had not started until Thursday.
Sidewalks are also divided up and prioritized but the city will only clear specific sidewalks.
Those include sidewalks in front of publicly owned buildings, sidewalks on bridges or subways, sidewalks near rail crossings and storm channels, or sidewalks near Heritage neighbourhood bus stops. A full list can be found online.