Ottawa
Beauty at a distance: Ottawa's tulips amaze, even online
Here's some of our best photos of this year's flowers so you can enjoy the Canadian Tulip Festival safely at home.
Canadian Tulip Festival is urging Ottawans to enjoy the festival virtually
If it were a normal year, Commissioners Park would be packed this weekend as the Canadian Tulip Festival winds to a close.
Tulips in cotton-candy pinks, sunny yellows and gem-tone reds are, after all, a welcome sight following a long, grey spring and two dull months of social isolation.
While some restrictions are beginning to relax in Ontario, health officials are still recommending that everyone continue physical distancing — which means staying away from crowds if you can (and wearing a mask if you can't).
CBC sent out some of our photographers to capture the spring buds at tulip hotspots around Ottawa this week. Here are some of the gorgeous views they captured, for you to enjoy as you stay home and stay safe.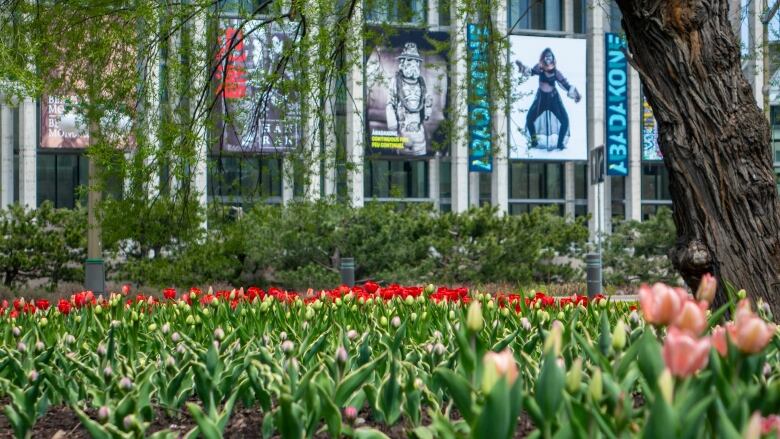 WATCH: Tiptoe through the tulips with CBC Ottawa