Ottawa
Anthropocene: Exhibition reveals impact of human age
Three Canadian artists are exploring the shocking and often unseen impact modern human activity has on the planet — a force powerful enough, they claim, to mark the birth of a new geological age.
National Gallery exhibition explores era in which humans, not nature, shape the planet
Three Canadian artists are exploring the shocking and often unseen impact modern human activity has on the planet — a force powerful enough, they claim, to mark the birth of a new geological age.
Their work, now the centre of a new exhibit at the National Gallery of Canada, explores the Anthropocene era, a period in which humanity — not any force of nature — is the most powerful factor shaping the planet.
Through photography, film and augmented reality, Edward Burtynsky, Jennifer Baichwal and Nicholas de Pencier have brought together visuals of landfills, mines, quarries, factories and several other industrial sites across the world. 
The surreal images reveal the scale of the impact humans have as they exploit the planet's resources. 
Photographing the hidden 
On his journey to capture how human activity is transforming the planet, Burtynsky has visited nearly ever continent.
He took photos of Africa's largest garbage dump in Nairobi, Kenya, the most polluted city in Russia, Lithium evaporation ponds in a South American desert and countless other places where human activity has left an indelible mark on the landscape. 
"I was always curious about what's on the other side of that factory wall, what's that place look like ... where all our stuff comes from," said Burtynsky, whose work will be the focus of the new contemporary art exhibition at the National Gallery. 
"I was interested in going to that somewhere to find those landscapes where we take things on large scale ... big mines, big quarries, deforestation, places where all our material comes from and also where they end up." 
One of his pieces is a 3D image of a pile of tusks from 10,000 elephants being burned in Kenya. The public display was intended to warn locals and foreigners that poaching would not be tolerated.
"It made me kind of sad, that this is something that humans are capable of doing ... [the] killing [of] these beautiful animals just for their tusks," Burtynsky told CBC Radio's Ottawa Morning.
"But that was a positive event as well because they're burning it to tell the poachers, 'We're not going to accept this anymore. We are not going to let these elephants be desecrated ... to become an ornament.'"
Burtynsky's photos often depict surreal landscapes and industrial sites that are meant to provoke questions, he said. 
"These are licensed corporations. Governments allow them to do this activity.... It just challenges a lot of people when they see the scale of it."
Humans driving 'planetary change'
Chris Russell, an associate professor at Carleton University's School of Journalism and Communication, uses the Anthropocene as a theme in environmental communications courses. 
He said the exhibition is meant to show the ways in which humans are altering the planet without getting bogged down in the details. 
"It's really an attempt to get at the sense that humans are the primary drivers of planetary change," he said. "To get a better sense of the bigger picture that our relationship to the planet is changing in a fundamental way." 
However, the new era is currently just a proposal and isn't universally accepted by the scientific community. Many geologists believe we haven't yet shifted from the Holocene epoch, which began 11,700 years ago after the last major ice age. 
Yet the evidence of rapid planetary change is present, Russell said. From mass extinction events to climate change to water usage, humankind is altering Earth's natural processes, though whether the change is irreversible is up for debate.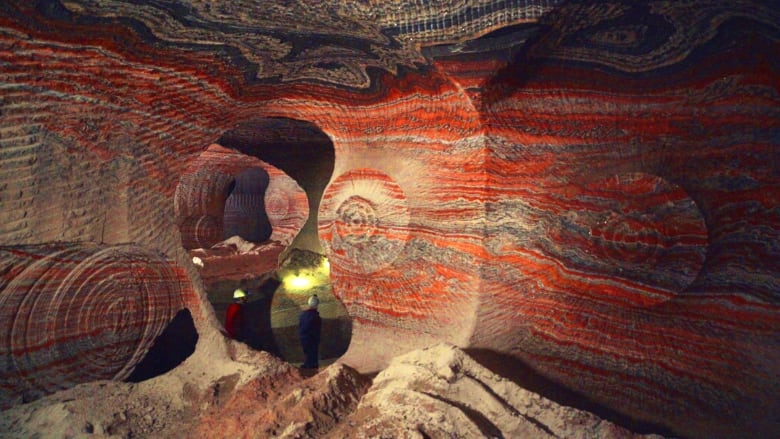 The documentary film associated with the exhibit, Anthropocene: The Human Epoch, premiered at this year's Toronto International Film Festival. 
It will be screening in Ottawa at the ByTowne Cinema starting Oct. 5. The exhibit will be open at the National Gallery of Canada until Feb. 24, 2019.