Nova Scotia
'Not telling us the truth': NSP customers complain utility isn't transparent about outages
Some Nova Scotia Power customers says the company isn't being transparent with the information it's providing about outages. Extreme cold and high winds caused a peak of 30,000 customers to be without power in recent days.
Extreme cold, high winds caused a peak of 30,000 customers to be without power in recent days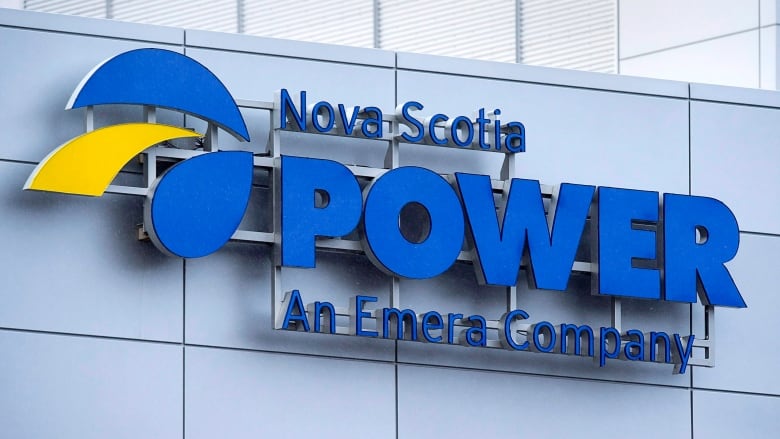 Joella Foulds's neighbour was so frustrated by the frequency of power outages in their Cape Breton community Saturday that she started noting what time the outages occurred.
Between 3:55 p.m. and 6:13 p.m. AT Saturday, the list had 60 entries.
"It was just totally annoying," said Foulds, a Boularderie Island resident. "You just never knew if the power was going to be on or off."
Extreme cold and high winds caused a peak of 30,000 customers to be without power in recent days.
As of Sunday at 3:12 p.m. AT, about 2,300 customers were without electricity. The company expects the majority of outages to be restored today.
Some Nova Scotia Power customers say the company isn't being transparent about outages.
From late Saturday until Sunday morning, Foulds said she was losing power every few minutes for a couple seconds at a time. Late Sunday, she discovered her fridge was fried from the repeated outages.
She said other people in the rural community have been having the same issue, but Nova Scotia Power's outage map has been showing them as having power.
As well, she said residents haven't been able to get a consistent explanation for what's causing the outages.
"These are the people that have just been given a 14 per cent rate hike and they can't provide the service," said Foulds.
"There's places all over this country where the temperature is –25 for weeks and weeks of time and they don't lose power."
She said more clarity is needed from the company about what's happening.
"There's something strange about the whole thing in my mind, that they can't just tell people what is going on," said Foulds. "I think people would be much more understanding if they knew the truth."
Initially, a Nova Scotia Power official said the circumstances described by Foulds could be explained by trees falling on a line or extreme cold causing equipment challenges.
But on Monday, Matt Drover, senior director of transmission and distribution operations, said the repeated outages were caused by a malfunctioning "protection device" designed to stop equipment from becoming overloaded during outages.
"In this case, unfortunately what happened — and it is a rare case — the protection device did not operate as it was intended, so it was cycling and operating every few minutes, something we obviously never want to have happen," Drover told CBC Radio's Information Morning Nova Scotia.
Drover said the device will either be fixed or replaced, and apologized for the outages.
In a statement Sunday, Drover said that the company shares the best information it has with customers through its website, social media channels and the media.
He said the company's outage map gets updated every 10 minutes with the latest information from the field and also has a customer-care centre that's staffed around the clock during outages for customer support.
Martin MacKinnon of Beaver Cove, N.S., is similarly frustrated. He and his wife lost power at their home Saturday around 8 p.m.
When he spoke with CBC News Sunday morning, Nova Scotia Power's outage map said fewer than two dozen customers were without power in Beaver Cove and the neighbouring community of Boisdale.
'People start to lose confidence,' says customer
MacKinnon said the real number was likely in the hundreds.
"When you start to have incidents like this, people start to lose confidence and that's very serious," he said.
The map for that area updated just before noon Sunday to indicate around 640 customers were without electricity.
Outage causes
Drover said high winds and extreme cold are to blame for outages in the province. Temperatures were as low as -28 C without the wind chill Saturday.
"In those cases, we had to temporarily interrupt power to customers only in those specific areas to protect the equipment and prevent larger outages," he said.
"In other cases, we have protective devices in place that automatically interrupted power when there was a serious risk of damage to our equipment."
Drover said this is an industry-wide practice, but noted the company only has to do this when there's a significant increase in customer demand. He said peak demand over the weekend was 10 per cent higher than the previous high, which was in 2004.
NSP says there weren't any rolling blackouts
Some social media users alleged the company was using rolling blackouts, a charge the company denies.
"Rolling blackouts are caused when there is not enough power to meet high customer electrical demand," said Drover.
"We had enough power to meet customer demands throughout the province yesterday."
Drover said it's been almost two decades since Nova Scotia experienced temperatures like this. He said the company prepared for the extreme weather all week and is doing everything it can to provide customers with safe and reliable service.
Foulds wants Nova Scotia Power to do better.
"They are not treating us fairly," said Foulds. "They're not telling us the truth."
With files from CBC Radio's Information Morning Nova Scotia