Nova Scotia
Section of Donkin mine reopens after month-long safety closure
The provincial Labour Department shut down mine operations in Donkin, N.S., on Dec. 28 after a roof collapse was detected.
Labour Department allows limited operations for first time since mine shut down due to roof fall
The coal mine in Donkin, N.S., has reopened on a limited basis in the wake of an underground roof collapse.
The provincial Labour Department shut down mine operations Dec. 28 after the roof fall was detected. No one was hurt as the mine was already closed for the holidays.
The province said mining operations could not resume until a new ground control plan outlining safety procedures was approved.
On Tuesday, mine vice-president Shannon Campbell said in an email that mining would start again.
"We have asked and been granted approval to resume operations for a specific limited distance, where we can mine in one production panel," he said.
Operations will remain suspended in the rest of the mine until the new safety plan is submitted and approved.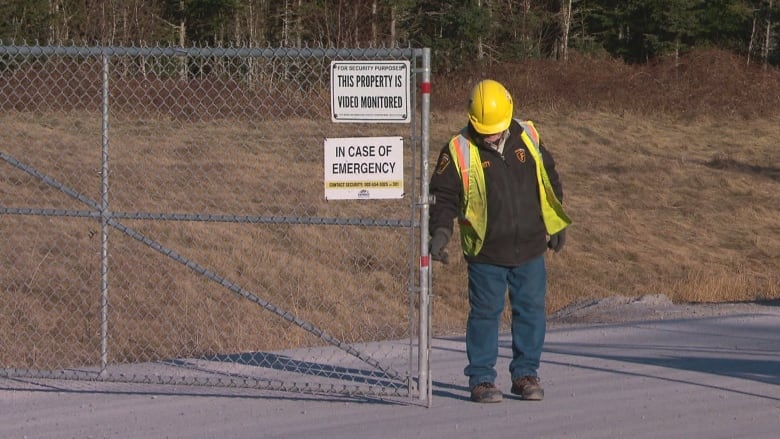 Until now, workers have been cleaning up the roof fall and testing new methods to ensure safe mining. Campbell said the mine submitted a revision to the previous ground control plan nearly two weeks ago and will be submitting a complete, new plan "as soon as possible."
Scott Nauss, senior director of inspection and compliance for the Department of Labour, said the mine operator's limited plan will only allow coal to be taken out of a small section, for now.
"This plan, I will preface, is kind of a limited mining activity plan," he said. "It allows the company to mine what we would consider to be a lower-risk area of the mine, and a limited distance, using very stringent ground control practices."
Conditions on the limited plan include using longer roof bolts, added screening suspended from the roof to catch material that could fall, and cutting the coal at a different angle to leave a stronger roof.
Nauss said the mine will be inspected more frequently during the limited mining, and the results will likely determine what happens in the rest of the mine.
"The thought is that we would allow these new methods and technology and monitoring to be put in play in a real-life situation, see how they perform, and then once we're comfortable with that that the mine would submit a larger-scale operation plan at that point, when the methods are proven."