North
Yukon midwifery regulations promised, but doctors have concerns
The Midwifery Association of the Yukon hopes the new government will move quickly on its promise to regulate and fund midwifery but the territory's doctors have some concerns, and the Yukon Medical Association wants to be part of the discussion.
Yukon Medical Association wants a needs assessment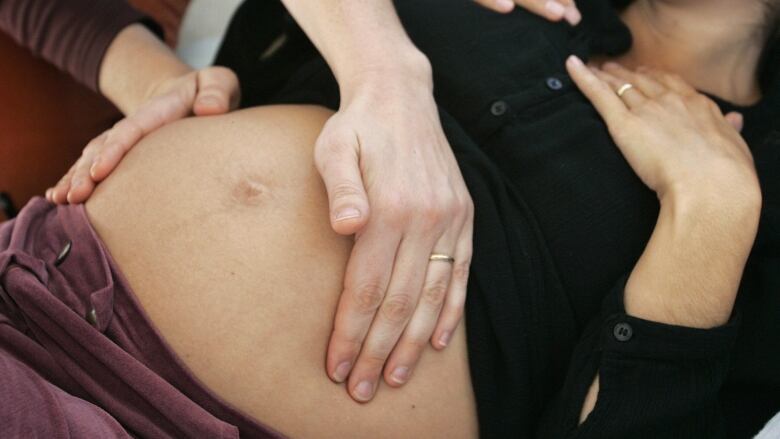 The Community Midwifery Association of the Yukon hopes the territory's new Liberal government will move quickly on its promise to regulate and fund midwifery in the territory.
"I'm excited, you know, the election left us in a hopeful spot," said Kathleen Cranfield, president of the association who is also a registered midwife in B.C .
All three major parties campaigned this fall on promises to fund and regulate midwifery and Cranfield hopes the new Liberal government will make its promise a priority. 
"It's timeline now," she said. "I'm hoping the momentum is kept and things aren't slowed down, because it's been a long time coming." 
The issue of midwife regulations in Yukon is decades old. The Yukon Party began looking at midwifery legislation in the late 1990s. Then, in the early 2000s, Pat Duncan's Liberal government promised to introduce legislation governing midwives, but did not bring it forward.
Cranfield said last year, the Yukon Party government completed a cross-jurisdictional study and struck a working group to look at regulations. 
"So the information has been gathered, there's very concrete and comprehensive information that's needed to move forward," she said.
Impact on territory's doctors
But the territory's doctors say they have concerns about midwifery in Yukon, and want to be involved in any discussions.
"It definitely will have an impact on both us as professionals, and also the patients in the territory," said Dr. Alison Freeman, president of the Yukon Medical Association (YMA). 
Freeman said one of the concerns for the YMA is ensuring doctors currently delivering babies have enough patients to keep up their skills. 
"We've got, obviously, quite a small population of patients in the territory. And so, for all of us to be able to keep up our skills — especially the G.P.s who practice obstetrics — they need to have a certain amount of volume," she said. 
"There's also the issue of feeling fulfilled in our job and doing what you love, and our concern would be losing some of our general practitioners if the volume [of patients] were to go down." 
Freeman says the YMA would like to see a needs-assessment completed, and she cautions more midwife births could cause other pressures on the existing medical system.
"Who would be responsible if a midwife were to deliver a sick baby, who would be the person they call at three in the morning if they need help?"
She says the territory currently has only two specialists in obstetrics, and no pediatricians. She says that may have to change, if midwives need additional medical support. 
"We'd be looking at wanting to bring in pediatric backup to the territory if we were to have midwives joins us, because there'd be the concern that we would be over-burdening our already busy G.P.s and obstetricians."