North
Federal gov't to restore $67M in territorial formula funding
Canada's three territories received good news today, as federal Finance Minister Bill Morneau announced that Ottawa will restore $67 million of the $91 million that was inadvertently cut from the 2016/2017 territorial transfer payments.
Finance Minister Bill Morneau announced amendment in House of Commons Tuesday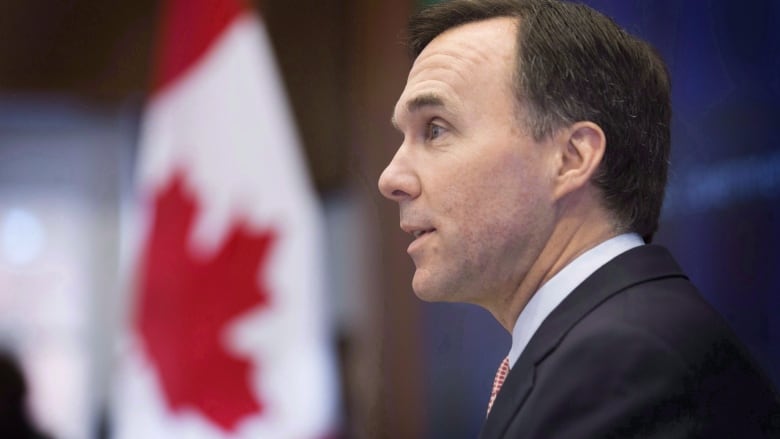 Canada's three territories received good news today, as federal Finance Minister Bill Morneau announced that Ottawa will restore $67 million that was inadvertently cut from 2016/2017 territorial transfer payments. 
In late December, Northerners learned that federal transfers to the territories would be cut by $91 million for the 2016/2017 fiscal year: $23 million from Yukon, and approximately $34 million from both the Northwest Territories and Nunavut.
Territorial transfer payments represented 70 per cent of Yukon's budget, 68 per cent of the Northwest Territories', and 80 per cent of Nunavut's during the 2015/2016 fiscal year. 
All three Northern premiers called on the federal government to restore the funding. Morneau said in letters that he would meet with territorial governments to address the situation.
In the House of Commons today, Northwest Territories MP Michael McLeod asked Morneau for an update on the file.
"I'm pleased to announce that I'll be introducing an amendment to the formula," said Morneau. "It will enable the government to recalculate the 2016 and 2017 payments, which will provide an additional $67 million to the territories, compared to the amounts calculated in December."
Morneau also stated that the amendment to the formula will ensure that territorial funding is more stable and predictable going forward.
'An important step'
The original reduction stems from the incorporation of Statistics Canada economic data that is used by the federal government in calculating payments to the territories.
Territorial formula funding is allowed to increase at the same rate as provinces, Yukon MP Larry Bagnell explained Wednesday. 
"What happened is the provincial legislatures allowed their books to be opened to Statistics Canada, and from that, they had more accurate information on what the provinces were spending," said Bagnell.
"And it turned out the provinces were actually spending less than the old system predicted, the less effective system.  And so because they're spending less, then the territorial expenditures couldn't go up as much. That was a surprise to everyone."
After the $91 million cut, Yukon was slated to receive $930 million in federal transfer payments in 2016/2017. The Northwest Territories was expected to receive $1.256 billion, while Nunavut was set to receive $1.154 billion.
Bagnell said that the amendment announced Tuesday by Morneau changes the number of years financing for the territories is calculated over, which "eases most of the projected pain that they were going to receive because of these better statistics."
Still a cut, says Yukon premier
Morneau did not specify how the restored funding would be allocated between the three territories, but Yukon Premier Darrell Pasloski said his territory will see $16.5 million restored — not the full $23 million that was initially cut.
"We're pleased that there's been a partial restoration of the shortfall, but in the end a cut is still a cut," he said. "It is $6.5 million less than we anticipated."
Pasloski would not say how his government would cover that shortfall in next year's budget, but acknowledged that it has some wiggle room. 
Yukon is "the only jurisdiction left in this country with money in the bank," he said.