Nfld. & Labrador
Itching for a vacation? 6 tips for travelling in a shaky economy
The Canadian dollar may be sorrowfully low, but that doesn't mean travelling has to be off the table.
The Canadian dollar may be sorrowfully low, but that doesn't mean travelling has to be off the table.
LeGrow's Travel hosted a travel fair in St. John's this week that saw even more people — and more bookings — than last year.
Blair Jerrett, senior director of marketing, said that despite the poor economy people are still getting off the island —they're just doing it differently. Here are six tips he offered for smart vacationing in a difficult economic time.
1. Book right now
The Canadian dollar has been on a downwards spiral lately, but if you book your trip now, you'll have already paid before it gets any worse.
"No matter what happens after today, should the dollar drop lower you're locked in with your Canadian dollar booking," said Jerett.
"Waiting I would not advise."
2. Shop around for deals
With the economy in such a tumultuous state, many companies are offering discounts and deals to lure in reluctant customers.
Jerrett said that particularly for trips to Florida, many companies are offering free days at the theme parks, extra hotel days, or 25 per cent off on certain packages.
3. Skip the hotel and rent a house
Booking accommodations can be one of the most expensive parts of planning a trip. Jerrett said many people are passing up the traditional hotel room for a much less expensive rented condo or house. Two or more families can share a rented house at a very reasonable rate, Jerrett said, and it cuts down on food costs.
"Vacation homes are a great way of controlling your spending because you're not reliant on meals three times a day. To feed a family of four in U.S. dollars can really add up," he said.
"Groceries are very well priced in the Orlando area. So you can maybe eat out once a day, or once every two days, and save money that way."
4. Book an all-inclusive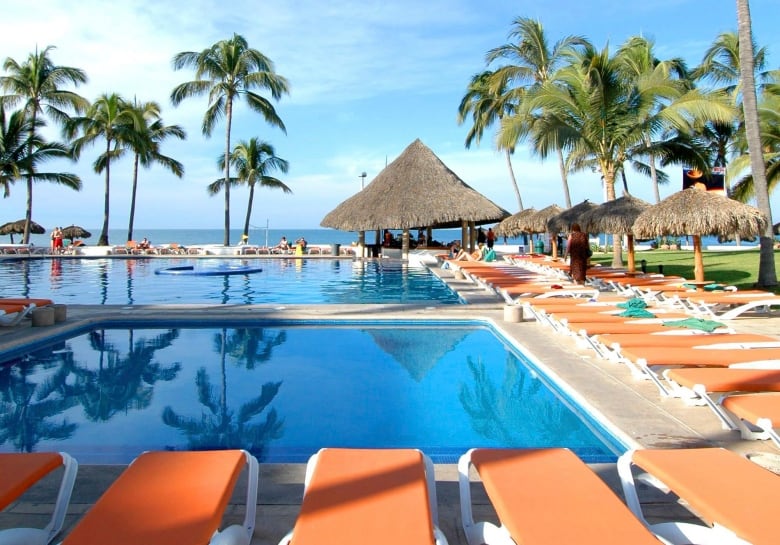 Jerrett said that he hasn't really seen a change in price for all-inclusive resorts in the Caribbean, Cuba, Mexico, or the Dominican Republic. He suggests booking an all-inclusive trip, so you don't have to worry about extra charges adding up along the way.
"The pricing has been have been fairly standard. There's been no real discernable change we're seeing," he said.
5. Look at different destinations
While the Canadian dollar may not fare well in the United States, Jerrett said there are still other countries where the dollar isn't quite so bad.
"There are certain parts of Asia and South America where our dollar does quite well," he said.
6. Travel smarter...but still travel
Jerrett said he was surprised to see more people than last year booking trips at the fair, but says in a harsh Newfoundland winter, it's important to get off the island if you can.
"It's not stopping people. It's maybe changing how they go and what they do once they're there, but people are still wanting to travel," he said.
"It's January in St. John's. You have to get away."