Nfld. & Labrador
Simulator recreates sea conditions in controlled environment
Memorial University has developed a marine simulator to train those who work in the offshore industry.
Project's ultimate goal: to improve safety of life at sea
A state of the art facility at Memorial University is attracting researchers and businesses from around the globe.
The $4 million-Virtual Environments for Knowledge Mobilization project recreates dangerous sea conditions in a controlled environment.
Memorial is developing simulator technologies and virtual environments to train those who work in the offshore industry with the ultimate goal of improving safety of life at sea.
This week, researchers and scientists are in St. John's to study how people behave in challenging offshore search and rescue scenarios.
"There are few facilities like this in the world, and those that exist are hard to get access to," said Fredrik Forsman, a scientist from Sweden. "This is a unique opportunity that we are all very grateful to be a part of."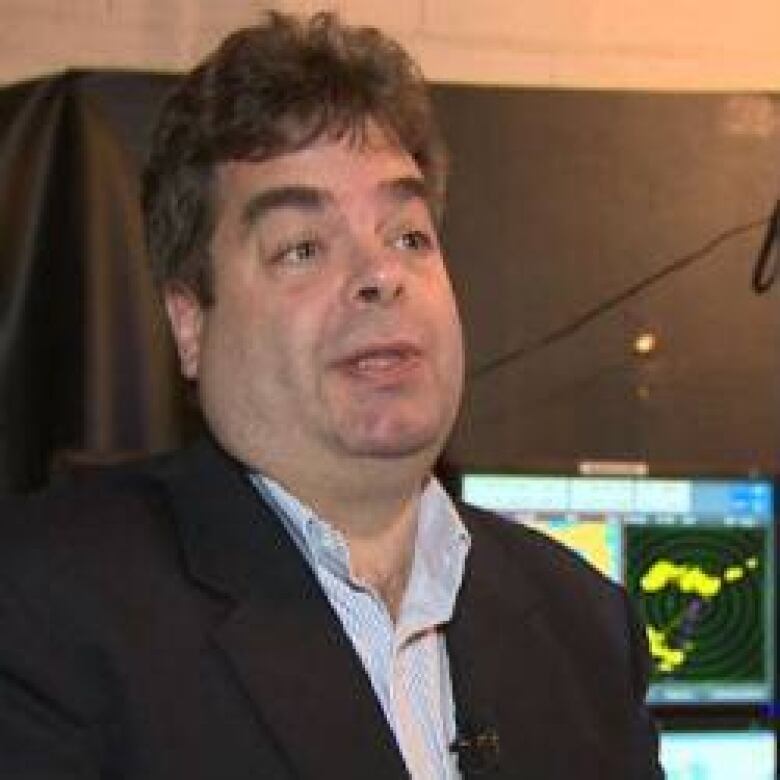 Scott MacKinnon, acting dean of Memorial's School of Human Kinetics and Recreation, said the laboratory has two main functions.
"Training for emergency procedures is normally done under very controlled and benign conditions. It's a resource for entrepreneurs to come and try their technologies to see it they meet the standards associated with testing and training; and also it's a human factors laboratory where we use it to understand how humans behave in harsh environments," said MacKinnon.
"This way we can improve upon the training and systems used in the oil and gas industry. These platforms can also be used for procedural training. More regular, recurrent training should prepare people to act instinctively should an emergency arise."