Nfld. & Labrador
Chris Sutton was 'ignored' ahead of his death at HMP, say inmates
His suicide could have been prevented if his cries for help were answered, say two inmates inside Her Majesty's Penitentiary.
He should have been monitored after he threatened to take his own life, say Chad Ralph and Justin Wiseman
The last few weeks of Chris Sutton's life inside Her Majesty's Penitentiary were plagued by self-harm, trips to "the hole" and even guards who laughed when he spoke of ending his own life, according to two of his fellow inmates. 
Sutton took his own life on June 30. He is the fourth sudden death inside correctional facilities in Newfoundland within a year. 
Chad Ralph was in the same cell block as Sutton and said he witnessed the string of events leading up to Sutton's death.
Ralph recounted Sutton's pleas to a guard, asking to be sent to segregation on suicide watch just before a routine lunchtime lockdown, when inmates are placed in their cells unmonitored for over two hours.
"She looked at [Sutton] and she said, 'Are you suicidal?' He said, 'You'll see,' and as she walked away, he was singing, 'I'm going to hang myself,'" Ralph said.
"I guess she thought he was joking. She never took him serious."
Sutton was found dead in his cell about two hours later —  by the guard he had that exchange with, according to Ralph.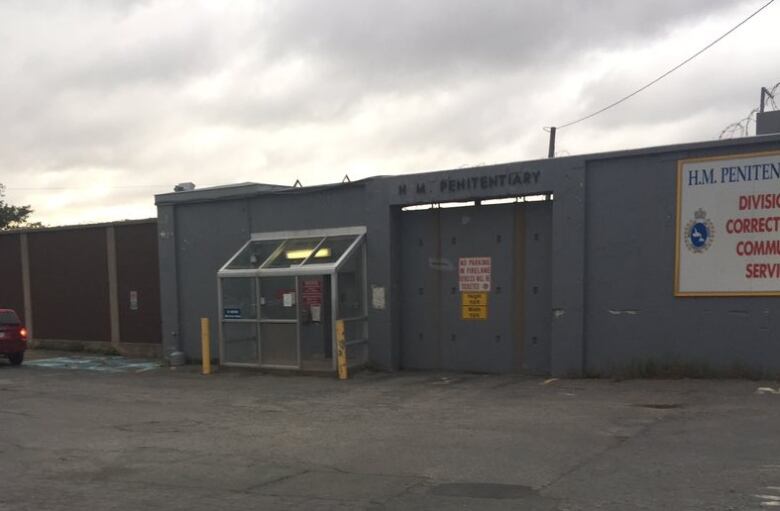 The Department of Justice would not confirm or comment on that detail, and others, citing an ongoing investigation led by Marlene Jesso, retired veteran of the Royal Newfoundland Constabulary.
The department did, however, confirm that inmates are left alone in their cells to accommodate lunch breaks for staff. The department said Wednesday that it is working on implementing regular checks during the mid-day lockdown period.
But Ralph said Sutton should never have been alone in the first place, regardless of the lunch break schedule.
"There's no doubt in my mind, that's someone who has issues, who should be under 24-hour surveillance," he said.
'He needed somebody to talk to'
Justin Wiseman heard about Sutton's death from the inmates in his cell block.
Wiseman is currently behind bars and facing multiple charges related to several incidents. He pleaded not guilty to robbery charges on Wednesday, but has not yet entered a plea on arson and assault charges related to a seven-hour standoff in Mount Pearl.
Wiseman said Sutton had repeatedly asked to be locked up in segregation to prevent him from taking his own life.
Sutton had cut his own wrists in the weeks prior to his death, according to Wiseman.
Sutton's father, Neil Burry, confirmed to CBC News that the autopsy results showed partially-healed wounds on Sutton's wrists.
"I heard the guards laughed at him, basically," he said. 
The Department of Justice said they could not comment on that allegation. 
"I guess he needed somebody to talk to," Wiseman said.
"He was ignored, so like [Sutton] said, around lunchtime he took his life."
'Get stuck in a hole'
Wiseman said the news of Sutton's suicide struck a personal note — Wiseman has threatened suicide before, even asking armed police to shoot and kill him.
He said these incidents were genuine cries for help, as a result of a childhood spent in foster care and an adolescence behind bars.
Wiseman said he also attempted suicide while in custody three years ago. But the guards on duty took the threats seriously, he said, and placed him in segregation for 24-hour surveillance.
The justice department confirmed that certain inmates are placed in cells with cameras.
"Adult Corrections follows a strict policy for inmates who have indicated behaviour of self-harm," the department said in a statement to CBC News.
"The inmate is placed on watch in a cell which is monitored by camera 24 hours a day. The inmate will remain under this supervision until he/she is cleared by a psychiatrist."
It is not clear why Sutton was not being monitored at the time of his death. 
Segregation — helps or hurts? 
Both Wiseman and Ralph said the jail needs an extra psychologist, in addition to more programs, such as woodworking, and the freedom to go outside for recreation time.
Sutton, too, decried the use of segregation and lack of fresh air in a letter to the Human Rights Commission, written just days before his death.
Segregation seems to invoke a contradiction in terms of whether it helps or hurts — Wiseman said it means an inmate is monitored around the clock when threatening self-harm, but he acknowledges it becomes a solution people are desperate to be free of.
"I get stuck in a hole with a dress and a blanket that's too uncomfortable to put around you, and this cell stinks of urine and feces," he said.
"It makes you want to kill yourself even more, so when you go to see the doctor you tell him anything he wants to hear, just to get up out of the hole."
If you are in distress or considering suicide, there are places to turn for support, including your doctor or Newfoundland and Labrador's Mental Health Crisis Centre at (709) 737-4668. The Canadian Association for Suicide Prevention also has information about where to find help.
Read more stories from CBC Newfoundland and Labrador