Nfld. & Labrador
Mother, son going to Germany for last-ditch alternative Lyme disease therapy
Judy Mitchell needs thousands of dollars to cover the cost of an upcoming trip to Germany, where her son will get an alternative treatment for Lyme disease.
Botwood woman spending $25K to help son after Canadian treatments failed
A Botwood family is spending thousands of dollars on a last-ditch effort to find treatment for their 35-year-old son, who has been diagnosed with Lyme disease.
Ryan Mitchell and his mother will be travelling to the Klinik St. Georg hospital in Germany in August to receive hyperthermia treatment. The alternative therapy heats up a patient's body in an effort to kill the bacteria of Lyme disease.
I don't want him to die in front of my eyes, if there's some help out there- Judy Mitchell
His mother, Judy Mitchell, said she has no doubt the treatment — which she says will cost the family more than $25,000 — will work.
"It's not even entering my mind. I feel so confident that this is definitely what he needs," she told CBC Radio's Central Morning Show.
Judy Mitchell said her family turned to hyperthermia treatment after two efforts with doctors in Canada came up short. She said her son pursued treatment in Calgary and in St. John's, but neither seemed to work well.
"He's been very ill, he sleeps like, quite a lot. He said 'Mom, I don't think I've got much longer,'" she said. "So you know, I had to tap into whatever I felt I could tap into."
Lyme disease is usually caused by bites of infected ticks. Early symptoms can be similar to a flu, and sometimes include a rash.
According to the Public Health Agency of Canada, treatment with antibiotics soon after a person is infected eliminates symptoms in most cases. However, if the disease is not caught early, complications may occur.
The Mitchell family believes Ryan was infected in 2003, when he was working in forested areas in western Canada. He was diagnosed with the disease last September.
Unproven treatment: Canadian foundation
A website for the German clinic says it has successfully treated more than 800 patients with this alternative therapy.
Judy Mitchell said she has read reviews online where people "have gone there and they've gotten their life back."
Know ahead of time, going into it, that there's certainly a chance of failure.- Jim Wilson, Canadian Lyme Disease Foundation
However, the Canadian Lyme Disease Foundation says the treatment is unproven.
Jim Wilson, the founder of the foundation, said there has not been sufficient scientific study of the treatment.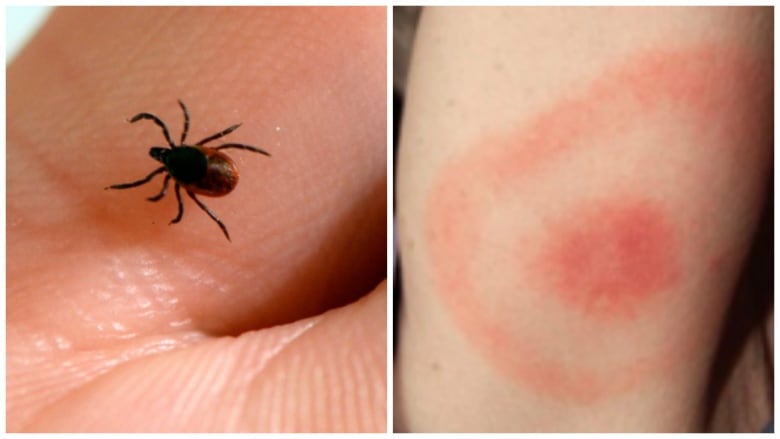 "We've been around a long time, and so have a lot of these therapies. And there's a lot of people who have tried these and have not had much success," he told the Central Morning Show. "Other people claim success."
Wilson said that while he wouldn't tell a family seeking the German therapy to give up, he definitely advocates a "buyer-beware" approach.
"Know ahead of time, going into it, that there's certainly a chance of failure," he said.
Judy Mitchell said she's just hoping her son gets better.
"He suffered, he's been ill 13 years, suffering. I mean, I don't want him to die in front of my eyes. If there's some help out there."
The family is fundraising to cover the expense of travelling to Germany, and as of July 10 a GoFundMe campaign had raised $910.
With files from David Newell, Central Morning Show