New Brunswick
COVID-19 committee to discuss mandatory masks, Higgs says
Mandatory mask use will be on the agenda once the province's all-party cabinet committee overseeing COVID-19 management reconvenes this week, Premier Blaine Higgs said Monday.
No new cases of COVID-19 reported Monday, active cases remain at 7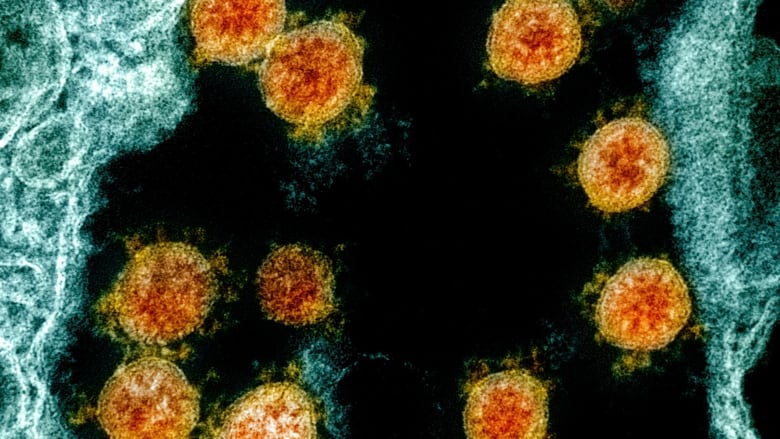 Mandatory mask use will be on the agenda once the province's all-party cabinet committee overseeing COVID-19 management reconvenes this week, Premier Blaine Higgs said Monday.
A directive requiring people to wear facial coverings has been issued in different forms in many places across Canada — including city-owned buildings in Moncton — as cases of the respiratory illness soar outside the Atlantic bubble.
On Thursday, during the first formal meeting of the committee after the provincial election, the question of instituting broader mask requirements in New Brunswick will be discussed, Higgs said. But the premier wasn't ready to answer it in a media scrum Monday, saying he wants to hear from public health and public safety officials.
The province requires the use of a non-medical mask when physical distancing can't be maintained.
Higgs told reporters overbearing restrictions may carry negative consequences.
"If you get too over-restrictive, people might get to the point [where] it becomes pushback," he said.
"There has to be reason."
Community transmission and complacency toward following Public Health measures would be factors that could bring about wider mask use, Higgs said.
There are seven active cases of COVID-19, all of which are related to travel.
Halloween on the agenda
The premier said the committee will also be discussing how to navigate trick-or-treating on Halloween. Several municipalities have sought guidance from the provincial government on the issue, he said.
Flu season and the rollout of the back-to-school plan are also on the agenda. 
With the rise of cases outside the regional bubble, Higgs said he will be discussing how to strengthen the borders at a meeting of the Atlantic premiers in mid-October. 
The province recently excluded most of the Quebec residents who were part of the travel bubble in border communities near Edmundston and Campbellton, and Higgs said he wants to take a closer look at airports, specifically Halifax, and "who's coming and going."
"If we had a better understanding of the Halifax airport, then maybe that allows the border between Nova Scotia, New Brunswick and Prince Edward Island to change a bit in term of its actual scrutiny," Higgs said.
No new cases
There have been no new cases of COVID-19 detected in New Brunswick during the past 24 hours, according to health officials.
This will mark the third day in a row where no new cases were confirmed by Public Health.
New Brunswick has seven active cases of COVID-19; four in the Moncton region, one in the Fredericton region, one in the Miramichi region and one in the Bathurst region.
The case attributed to the Fredericton region is actually located in Ontario, where the individual was tested and is recovering.
There is also a Quebec resident who works in Campbellton who has tested positive, but that case is included in the Quebec numbers. Contact tracing is being done in New Brunswick.
There were 824 tests conducted on Sunday, bringing the total number conducted to 75,355.
So far there have been 200 confirmed cases of COVID-19 in the province with 191 recoveries and two deaths.
What to do if you have a symptom
People concerned they might have COVID-19 symptoms can take a self-assessment test on the government website at gnb.ca. 
Public Health says symptoms shown by people with COVID-19 have included: a fever above 38 C, a new cough or worsening chronic cough, sore throat, runny nose, headache, new onset of fatigue, new onset of muscle pain, diarrhea, loss of sense of taste or smell, and difficulty breathing. In children, symptoms have also included purple markings on the fingers and toes.
People with one of those symptoms are asked to:
Stay at home.

Call Tele-Care 811 or their doctor.

Describe symptoms and travel history.

Follow instructions.