Montreal
Deradicalization centre wants to expand to Quebec City to fight far-right extremism
A surge in right-wing extremism in the Quebec City area is prompting the province's deradicalization centre to consider setting up a permanent office there. But the proposal doesn't have the support of Mayor Régis Labeaume.
Mayor Régis Labeaume won't back plan, saying city has no radicalization problem to fix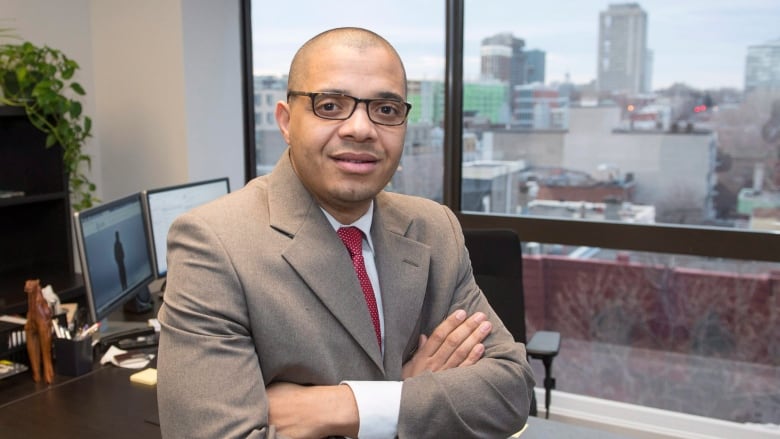 A surge in right-wing extremism in the Quebec City area is prompting the provincial deradicalization centre to consider setting up a permanent office there.
But the proposal is facing opposition from Mayor Régis Labeaume, who denies the city has a problem with far-right radicalism.
​The Centre for the Prevention of Radicalization Leading to Violence (CPRLV), set up in 2015 in Montreal, already has two full-time employees serving Quebec City.
Since the deadly shooting at a mosque in January, though, the CPRLV has seen a 40 per cent increase in demand for its services, the organization's director, Herman Deparice-Okomba, said in a recent interview with Radio-Canada.
"The interventions that we do there are, in large, linked to the far right," Deparice-Okomba said. "That's the importance of having an office in Quebec City — we could really develop an expertise adapted to its reality."
That's different from its activities in Montreal, which largely focus on combating radical Islamism. In both cities, the centre offers psychosocial counselling to radicalized individuals, helping them reintegrate into society. 
The centre also conducts research into various types of extremism.
No need for the centre, Quebec City mayor says
Deparice-Okomba envisions a Quebec City branch staffed with four or five people who could draw on support from the Montreal office, if needed.
But in order to make the new office a reality, the CPRLV would need funding of some sort from Labeaume's administration. 
At the moment, the centre's funding is supplied by the City of Montreal and the Quebec government.
Labeaume, however, is stridently opposed to providing any support for a CPRLV satellite office.
"We don't feel the need, so there is no need to create something that doesn't meet a need," the mayor told Radio-Canada.
"Our position is very clear: We don't need this in Quebec City, and we won't put in one cent. If we feel the need one day, then we'll do it."
Muslims face 'climate of fear'
However, Labeaume's position seems to contradict observations made by his city's police force. 
Last summer, a pig's head was left left on the doorstep of the Islamic Cultural Centre, the mosque where six people were shot dead earlier this year. The pig's head was accompanied by a note that read "Bon appétit."
A police investigation into the incident did not produce any criminal charges, but officers did write a report that found there was a "climate of hatred" and "intimidation" directed towards Muslims in the city.
"In my mind, if police had acted then, there would have been fewer consequences during the mass shooting," Saïd El-Amari, one of five men who survived being shot in the Jan. 29 mosque attack, told CBC recently.
A spokesperson for Quebec's public security minister wouldn't say whether the government would provide additional money for the centre's expansion. 
But the spokesperson said the centre is free to spend its budget as it sees fit. 
Based on reporting by Radio-Canada's Alexandre Duval