Manitoba
Salvation Army centre offers 30 beds for refugee claimants coming to Manitoba
Winnipeg's Salvation Army is stepping in to help house refugee claimants who walk across the Canada-U.S. border into Manitoba.
Booth Centre also working on prayer room, hoping for computer donations
Winnipeg's Salvation Army is stepping in to help house refugee claimants who walk across the Canada-U.S. border into Manitoba.
By Thursday night, the charity's Booth Centre location will have beds set aside to shelter up to 30 asylum seekers at a time, said Mark Stewart, a manager at the Salvation Army.
"If we can help them out in anyway, we're willing and wanting to do that. I think anybody who is willing to help out and step up in this situation, the response has been really, really good," Stewart said. "So we're just happy to be a part of that."
The beds are set up in an area of the centre that was already under construction for a different planned project. Due to the rising number of refugee claimants crossing into Manitoba, Stewart said the charity changed tack and ramped up construction efforts to help out Welcome Place, a centre in Winnipeg which houses refugees.
The Booth Centre is also hoping to open a prayer room and offer a bus to carry asylum seekers into Winnipeg, as well as asking for donations of computers so refugee claimants can communicate with family abroad.
Rita Chahal is the executive director of the Manitoba Interfaith Immigration Council, which operates Welcome Place. She said rooms at Welcome Place set aside for refuge seekers are at full capacity.
"[I felt] relief, first of all, and just very grateful," she said of the Salvation Army initiative.
Meeting with province on the horizon
Chahal said she's concerned about housing for future refugees if more start arriving.
"If we see the numbers continue to escalate, you know, if they run into the hundreds and thousands — I don't know if that will happen, but if we can only speculate — that's going to put pressure on the community and our city," she said. "How do we get them sustainable housing?"
Chahal is set to meet with Education and Training Minister Ian Wishart next week.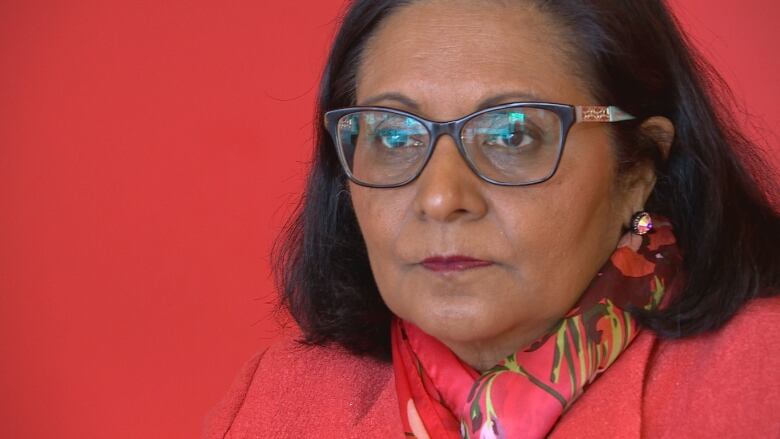 Currently, the province pays the full costs of rent and utilities at a private rental property with three two-bedroom units set aside for Welcome House refugee claimants, amounting to about $48,000 a year, according to a provincial spokesman.
"Interdepartmental planning sessions are underway to co-ordinate provincial responses to the increased numbers of refugee claimants crossing the border at Emerson, including working with community based groups to ensure the welfare of refugee claimants," the spokesman wrote in an email statement.
"Manitobans have a well-deserved reputation for compassion and we are certain that our province will continue to demonstrate a willingness to help those in need," he added.
Read CBC's full coverage of refugees crossing the U.S. border into Manitoba
With files from Alana Cole