Manitoba
'They hardly talk': Asylum seekers slow to ask questions during ride from border to Winnipeg
A Winnipeg driver who picks up asylum seekers at the border says the ride back to the city is often quiet.
But they want to know: Where are we going to stay? Is there any food?
Nikodimos Gezahegn says it's often a quiet ride, but eventually the questions come.
Where are you taking us? How long does the application take? Where are we going to stay, and is there any food?
"They always ask that," said Gezahegn.
The questions are asked by asylum seekers who have just made their way into Canada near Emerson, Man., by foot from the United States.
Gezahegn is a driver for Welcome Place, a Winnipeg newcomer settlement agency, which lately has been picking up refugee claimants at the border, about 100 kilometres south of Manitoba's capital.
Under the Safe Third Country Agreement between Canada and the United States, asylum seekers generally must make a claim for refuge in the first country they arrive in.
But people who enter Canada somewhere other than a land border crossing can claim asylum in Canada, so some have been making their way from the U.S. across farmers' frozen fields in southern Manitoba.
'Dug him out of the snow'
The ride back to Winnipeg with refugees is usually interesting, Gezahegn said.
"They're very much nervous and they're scared and they hardly talk, actually, until we just build … trustworthiness."
One of the men Gezahegn recently drove to Winnipeg said he got stuck in the cold during his border crossing.
The Somali father had to be saved by U.S. emergency crews, Gezahegn said.
"They dug, literally, they dug him out from the snow," he said.
The man had left his wife and kids behind in the U.S. for a new life in Canada, Gezahegn said.
The Somali told him on the ride to Winnipeg that he got distracted while walking near Emerson and then had to call 911 for help.
"He was very scared. He doesn't believe he comes out of that situation alive."
They're very much nervous and they're scared.— Nikodimos Gezahegn​, Welcome Place driver
Gezahegn can relate to the refugees' nervousness; as a newcomer from Sudan in 2010, he too felt it.
"Coming to a land of opportunity, it gives you a kind of, it's a mixed [feeling]."
Gezahegn said he tries to offer reassuring words to put the asylum seekers at ease.
"I just want to make sure to let them understand that we're there to help them, so I only tell them that we will take care of you, we will process their applications."
Gezahegn has been taking the asylum seekers to Welcome Place, but the centre that welcomes and houses newcomers wasn't created to take in unexpected refugees.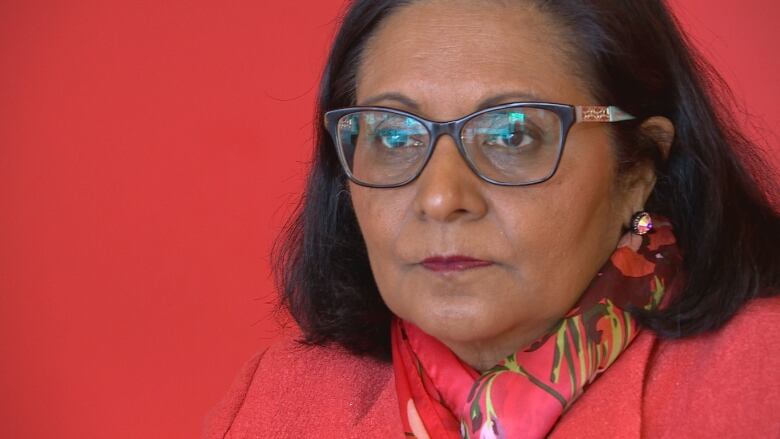 Rita Chahal, executive director of the Manitoba Interfaith Immigration Council, said Welcome Place is only meant to take in government-supported refugees it knows about well before they arrive in Canada.
The centre has helped asylum seekers, including a family with children and a baby that recently walked into Manitoba, to make sure no one was left in the cold.
But Welcome Place can't take in any more people and will instead send them to the Salvation Army or emergency housing units the province has announced funding for, she said.
A proper system to handle refugees who have crossed into Manitoba unannounced is still lacking, Chahal said.
with files from Margaux Watt