Manitoba
Economy picking up, but 'it isn't time to throw a party,' Bank of Canada governor says
Bank of Canada governor Stephen Poloz says Canada's economy appears to be taking a positive turn two years after interest rate cuts, but some sectors continue to lag.
Note of cautious optimism as Bank of Canada board visits Winnipeg for meetings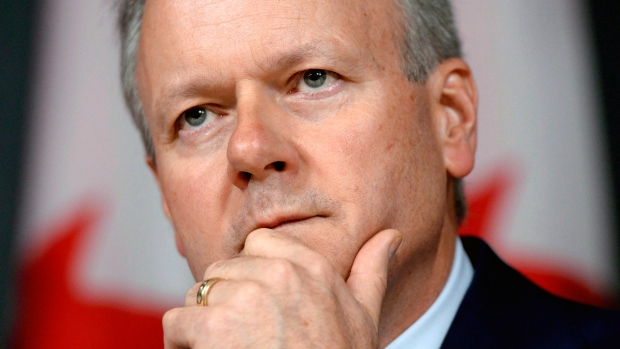 Canada's economy appears to be taking a positive turn two years after interest rate cuts, but some sectors continue to lag, Bank of Canada governor Stephen Poloz says.
"It's isn't time to throw a party, but it does suggest that the interest rate cuts we did two years ago have done their job, and that's important to us," Poloz said Tuesday.
Board members with the Bank of Canada are in Winnipeg this week to meet with Manitoba business owners and community members to share their vision of Canada's economy.
Bank of Canada senior deputy governor Carolyn Wilkins said on Monday that Canada's economy is picking up after a period of low oil prices in 2014. The Bank of Canada is assessing whether further economic stimulus is still required, she said.
Poloz refused to make any predictions about whether that means Canadians should expect higher interest rates in the near future.
"Everyone knows, I think, that interest rates have been extraordinarily low to offset some of the shocks that have been hitting our economy, beginning with the global financial crisis but then again the oil collapse we saw 2½ years ago," Poloz told host Marcy Markusa on CBC Manitoba's Information Radio on Tuesday.
"What it looks like now is the economy is gathering momentum."
The economy is rebounding on a variety of fronts, Poloz said, suggesting interest rate cuts put in place in 2015 "have largely done their work."
"That's very reassuring. We're encouraged by the data," he said, adding homeowners in Canada still need to be on their toes. "People need to be thinking about what their finances would look like were interest rates to be a little higher when they renew their mortgage."
Some sectors of the economy are recovering more quickly than others. There is still reason to be cautious, Poloz said, as Canadian exports are still playing catch-up and investments in financial firms are also slow.
"It's been perhaps clouded by the uncertainty about the outlook, and of course the uncertainty about the outlook was compounded in the wake of the U.S. election, lots of commentary around the future of NAFTA [the North American Free Trade Agreement]," Poloz said.
"This really makes for a business environment that's less certain than usual. All to say investment has been slow, but we've seen some signs of that happening now."
Poloz echoed the progress report Wilkins delivered in Winnipeg on Monday that referred to Manitoba as a "vibrant microcosm of the Canadian economy."
"Manitoba has if not the, one of the most diversified economies in Canada, and that's a remarkable outcome."
Manitoba remains more or less immune to broad-scale economic hits felt more harshly in other provinces that are more vulnerable to boom-bust cycles, he said, adding Manitoba is consistently around the two per cent growth mark, "which is quite steady as she goes."
"What we need to make sure is that we've done everything we can to have a good business environment so that companies that have an opportunity to grow, don't face roadblocks," Poloz said. "That's I think our biggest contribution, because entrepreneurialism will win out in the end."