Manitoba
·
CBC Investigates
10 Manitoba lawyers misappropriated nearly $2M but face no criminal charges
The Law Society of Manitoba referred 10 cases involving lawyers who wrongly took money from clients to the Winnipeg Police Service over a six-year period, but not one resulted in criminal charges.
Winnipeg Police Service won't say why lawyers were never charged for their misconduct
The Law Society of Manitoba referred 10 cases involving lawyers who wrongly took money from clients to the Winnipeg Police Service over a six-year period, but not one resulted in criminal charges.
All 10 lawyers were disbarred because of their conduct. In total, they misappropriated more than $1.9 million, in amounts ranging from $5,000 to nearly $1 million.
The Winnipeg Police Service declined an interview.
"If they were the subject of a criminal investigation and no charges resulted then we would be legally bound to not divulge this," the police service said in an email statement.
There are many ways lawyers can misappropriate money from a client, including helping themselves to clients' trust funds, keeping money that belonged to a deceased client's estate, mishandling client funds, charging for services not provided and charging fees that were so unreasonable they constituted misconduct.
"The law society reported these matters to the police because it is our statutory responsibility under the provisions of the Legal Profession Act to report possible criminal activity," Law Society of Manitoba CEO Kris Dangerfield wrote to the CBC in an email.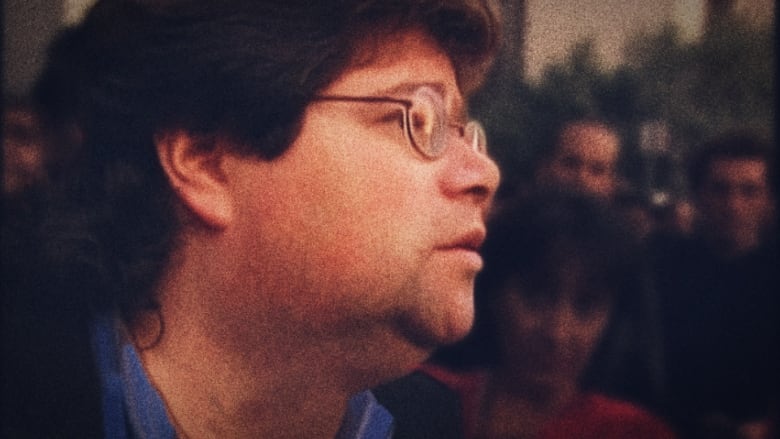 Howard Tennenhouse is among the disbarred lawyers the law society referred to police. He misappropriated $960,000 from 55 residential school survivors. Many of his clients were unaware of the misappropriation, the law society said.
Law society records say Tennenhouse intimidated clients who complained to the law society about his conduct, lied about continuing to meet with clients after he was suspended and, in one case, walked into a bank with a client and instructed the client to take out a bank draft of $27,607.50, which Tennenhouse then deposited into an account in Tennenhouse's wife's name. 
In the end, Tennenhouse pleaded guilty to seven counts of professional misconduct and was disbarred in February 2012.
The law society repaid the residential school survivors almost all of the nearly $1 million Tennenhouse had overcharged. It later recouped those payments in full from Tennenhouse, the law society said.
"I've nothing to be ashamed of, to be afraid of. I committed no crime. And no charges have been laid," Tennenhouse told the CBC. "It was a civil matter, a fee dispute. And it was very political in nature, the whole fee dispute, and I don't want to go into it."
The law society first delivered a copy of its discipline decision file to then Winnipeg police Chief Keith McCaskill in April 2012, two months after Tennenhouse was disbarred.
A second copy of the paperwork was sent to Winnipeg police by the law society in November 2012, after police told another media outlet the file had not been assigned to the commercial crime unit.
The law society said it did not hear anything further about the case until October 2016, when the Crown's special prosecutions unit asked the law society for copies of the documents it sent to police in 2012.
Tennenhouse said he was contacted by police late in 2016 about the matter, nearly five years after he was disbarred.
'There was a mess-up'
"Why didn't you do it five years ago when I was disbarred, or after that? But for whatever reason it appears to me that it got lost in the shuffle," Tennenhouse said. "There was a mess-up. There was obviously a mess-up."
It's unclear whether charges will be laid, but Tennenhouse said after meeting with police, he's confident there will be no criminal charges.
"They said their investigation was ongoing. It was apparent to me that ... they did not have this file in their hands for very long, and what they had in their hands was not much," he said.
A CBC analysis of lawyer discipline records over six years, from 2010 to the end of 2015, shows 220 lawyers across Canada were disciplined for misappropriating $160 million. Only 19 faced criminal charges in that time period.
John Sliter, the former head of the RCMP white collar crimes unit, isn't surprised.
"What happens is they simply rely on regulation to solve the problem for them. In other words, if they've been dealt with by the law society, political masters and police managers will feel that will suffice," said Sliter, who was a police officer for 35 years.
"With lawyers it even gets increasingly difficult. First of all, there's that veil dealing with solicitor-client privilege. And for the investigators, when they are matched with perpetrators who are better educated, have more expertise, legal expertise, and more financial resources, the challenge becomes that much more daunting," Sliter said. "It takes the most tenacious and highly motivated officer to follow through."
Sliter believes change must come from the victims.
"I think the victims in those cases should be stepping forward and demanding justice, and that's what it would take — stepping forward and saying, 'Hey, I don't care if they are well-dressed, sophisticated business people. They are criminals and I want them to go to jail.' "
Three of the disbarred Manitoba lawyers said police have never contacted them.
'Police should investigate': lawyer
Lawrence Cherrett, one of the lawyers whose discipline file was sent to police by the law society, said police should get involved. 
"My view is the police should investigate and make their own determination," he said.
"They have to prove all the elements of a crime and they have to have a strong case. I feel there are some people who haven't been prosecuted who probably should have been."
His own case, however, did not merit criminal charges, he said, which he believes is why he was not contacted by police about it.
He was disbarred in 2015 for purposefully misappropriating $20,000 from a client's trust funds. Cherrett said he fought the disbarment because it was not an intentional act but something that happened when he was not functioning properly due to health issues he was suffering.
David Bradley was disbarred in 2016 after the law society found he misappropriated more than $21,000.
"It appears he did not do so in the sense of putting the money into his own pocket, but he clearly did so as a means to cover up his previous lies," the discipline committee said in its decision.
Bradley said he was never contacted by police.
There is one Manitoba lawyer who was criminally charged in the last six years for stealing money from a client. 
Robert Fisher was sentenced to seven months in jail in 2015 after forging documents and stealing $75,000 from a client's estate. In that case, it wasn't the law society that brought the case to police, but the family of the victim.
---
Got a tip for the CBC I-Team? Email iteam@cbc.ca or call the confidential tip line at 204-788-3744.