Hamilton
Donna Skelly, 'offside' on key city issues, now Hamilton's only government voice
One councillor says she governs with a tinfoil hat. The mayor accused her of treating her ward as a novelty. Now Donna Skelly is Hamilton's sole voice in the governing provincial party.
Skelly and her former council colleagues are saying they can get along despite past tensions
Hamilton city councillors say they're willing to work with Donna Skelly, the city's only PC MPP, despite the fact that they've said she treated her ward as a novelty and governed with a "tinfoil hat."
I hope I would work with my colleagues like I've always worked with my colleagues.- Donna Skelly
The sometimes divisive central Mountain councillor was elected as a PC MPP in the new riding of Flamborough-Glanbrook Thursday.
The rest of Hamilton's ridings elected NDP members. That makes Skelly the sole voice carrying Hamilton concerns to Ontario's governing party.
That is most significant on the light rail transit (LRT) project. Skelly is opposed and there are questions what her new role means for her influence over the fate of the project.
Skelly has had a tense relationship with the mayor and some councillors, not just over LRT. There have been heated debates over the cost of splash pads and affordable housing, among others. Some councillors have commented on her broadcasting past and accused her of political theatre, and in one case, of "tinfoil hat governing."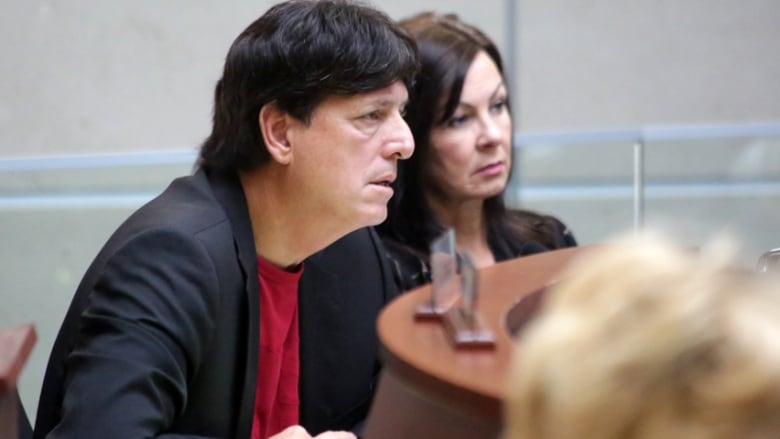 On Friday, Mayor Fred Eisenberger issued a statement with a single line about Skelly's win.
"Congratulations Donna Skelly for your election victory," he said.
He also praised Coun. Judi Partridge, who ran against Skelly for the Liberals, for a "vigorous and passionate campaign.
"I am looking forward to continuing to work with both of you in your respective roles."
But Eisenberger has been vocal in his dislike of Skelly's politics. When Skelly, who was elected to council in 2016, spoke about LRT during the campaign, Eisenberger tweeted that she "does not speak on behalf of the city."
"Doesn't much care about Hamilton, just wants to be MPP," he tweeted. "This is her third attempt. Ward 7 was just a novelty."
Skelly said Thursday that she'll work with all councillors, but Flamborough-Glanbrook will be her priority.
Here's <a href="https://twitter.com/FredEisenberger?ref_src=twsrc%5Etfw">@FredEisenberger</a>'s statement about the 2018 provincial election <a href="https://t.co/zdDpdyZssq">pic.twitter.com/zdDpdyZssq</a>

&mdash;@SamCraggsCBC
"I hope I would work with my colleagues like I've always worked with my colleagues," she said. "I have a lot of good friendships and a lot of respect with most of my colleagues and I think going forward that won't change."
'We're not going to get any of that money'
As for LRT, she said council will decide if they want it. During the election, PC leader Doug Ford said Hamilton could use the $1 billion for LRT on a project of its choosing, including LRT.
"My plans for the LRT are what we proposed and that is we are going to allow council to make the decision regarding the funding," she said.
"If they choose to spend it on LRT, the funding is there. If they choose to spend it on infrastructure and transit-related projects, it is there. So the choice is now. The decision now rests in the hands of council."
Metrolinx has spent or committed about $100 million on LRT so far. Sam Merulla, Ward 4 councillor, isn't optimistic about the project's future now.
"I believe we're not going to get any of that money," he said, although "I hope I'm wrong."
'I personally have no issue with Coun. Skelly'
As for working with Skelly, Merulla said the council scraps weren't personal.
"I personally have no issue with Coun. Skelly," he said.
"We might see things a little differently ideologically, but at the end of the day, she has a job to do. If she becomes an instrumental part of the Ford government, we're going to have to turn to her."
Andrea Horwath, Hamilton Centre NDP MPP and new leader of the official opposition, told media Friday that Skelly has been "off side with a number of positions the city has taken on transit and other issues."
"I'm hopeful she'll play a productive role as a conduit to the government."
With files from Tiffany Mayer