Hamilton
·
Updated
Do more to crack down on marijuana dispensaries, councillor says
City council will also discuss a potential Commonwealth Games bid. Last week, a committee voted not to pursue it. But there's a chance that will change.
Follow our live reporting from city council starting at 5:00 p.m.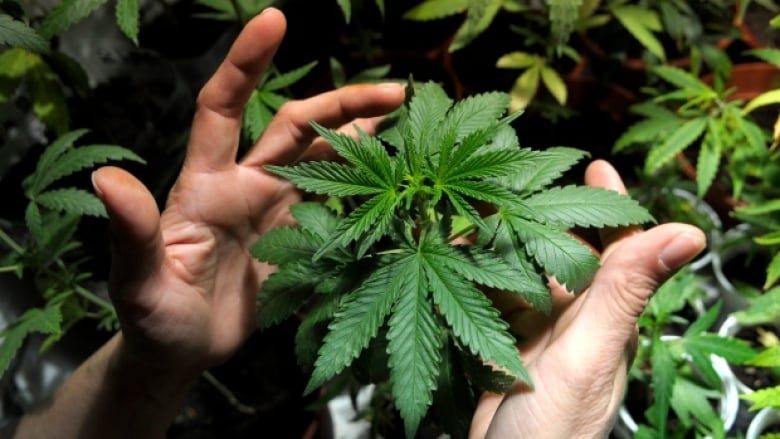 Hamilton city council will vote in two weeks whether to urge the police to do more to crack down on illegal marijuana dispensaries.
City bylaw officials have already issued 45 non-compliance zoning notifications, and 25 of those are before the court, says a new motion by Coun. Doug Conley of Ward 9 (upper Stoney Creek). So far, 10 dispensaries have closed.
CBC Hamilton reporter Samantha Craggs will tweet live from the meeting. Follow her at @SamCraggsCBC or in the window above. On mobile? View the live blog here.
But Conley's motion, planned for Wednesday but delayed until Sept. 27, says 19 are still open. He wants police to charge more selling non-medical marijuana. He also wants the feds to speed up the legislation that would legalize marijuana to "alleviate confusion."
The issue isn't a new one. Earlier this year, the city assembled a task force to look at how to crack down on dispensaries. Leendertse wouldn't give an update on that Wednesday, saying through a spokesperson that it's "a police matter and before the courts."
The province did say this month that it will restrict sales to 150 LCBO-run stores, rendering existing dispensaries illegal.
Here's what else happened Wednesday:
Councillors voted 10-5 not to look into a potential bid on the 2030 Commonwealth Games. 
Council ratified a decision to look into offering the Anglican Diocese of Niagara the parking lot at 252 James St. N. at a reduced price for the planned Cathedral Place retail, condo and commercial development. The development made headlines after the Very Rev. Peter Wall mentioned during the meeting that it would require exhuming and identifying remains from as many as 400 graves under the church's parking lot.