Hamilton
More resources needed to tackle sexual violence at Brock says support centre
The Brock University Student Sexual Violence Support Centre says the university needs more resources to tackle sexual violence on campus. The recommendation comes after Brock confirmed that a professor disciplined following a sexual harassment investigation is returning to the classroom next week.
Brock University professor returns to classroom following sexual harassment investigation
Brock University says it has taken steps to improve polices after a sexual harassment scandal involving a professor swept the campus in 2016 — but it's not enough, say advocates on campus. 
"There is a desperate need for more funding and resources at Brock to prevent violence and support survivors," said Ellie Donohue-Miller, support services coordinator at the Brock Student Sexual Violence Support Centre.
She said the group remains "disappointed by the prevalence of sexual violence at Brock." 
The comments come after Brock confirmed that professor David Schimmelpenninck, disciplined in 2016 by the university following a sexual harassment investigation, is returning to the classroom next week.
As one of the steps taken in response to the incident, Brock created a new position, the sexual violence response and education coordinator. 
"Unfortunately, this one position is tasked with tackling sexual violence prevention, advocacy, and support for all of Brock's 19,000 students," said Donohue-Miller. 
Schimmelpenninck is scheduled to teach a non-compulsory second-year course after an almost three-year absence from the classroom — and the return is igniting old flames at the St.Catharines, Ont. university.
"The uproar about this incident speaks to how important tackling the issue of sexual violence is to people who are part of the Brock community. We hope that the Brock administration chooses to put more resources into addressing sexual violence," said Donohue-Miller.
Back in the classroom
The return comes after a Dec. 14 decision from an arbitrator who concluded that Schimmelpenninck should be permitted to return to the classroom, "pursuant to the university's collective agreement with its faculty association," the university's administration said in a statement emailed to CBC Jan. 3.
Brock says a set of conditions have been put in place for Schimmelpenninck's return to teaching, and he has agreed to the conditions.
Schimmelpenninck declined to comment Thursday, and has directed inquiries to the university's media relations office.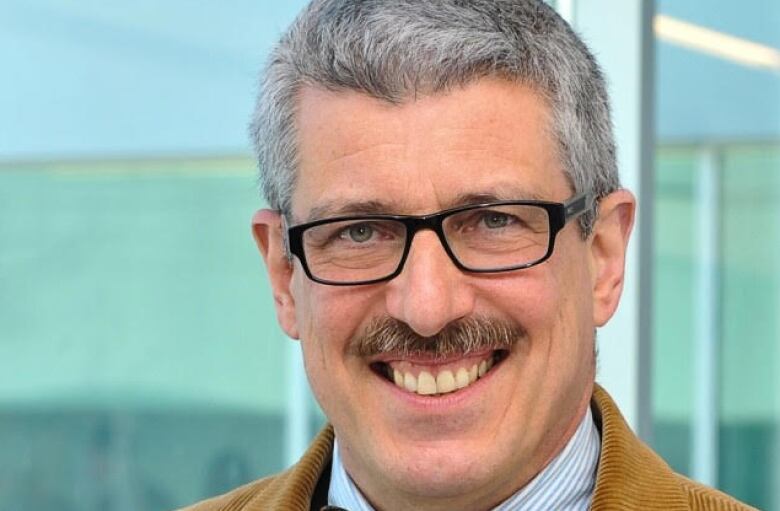 In a statement from the Brock University Faculty Association, president Michelle Webber says the administration investigated Schimmelpenninck's behaviour and "dealt with that behaviour in accordance with its applicable policies and procedures.
"Professor Schimmelpenninck has the right of every faculty member to teach, do his research, and participate in the service responsibilities incumbent upon every faculty member, in compliance with relevant university policies. Indeed, the administration will expect him to do so," said Webber.
Taking responsibility
Donohue-Miller says when incidents of sexual assault and harassment do happen, universities need to take responsibility.
"Brock claims that their hands are tied because of labour arbitration but outside of arbitration they could have done more to support survivors and to prevent violence," said Donohue-Miller. "The secrecy that Brock has demonstrated with this case does not inspire much hope."
The sexual harassment finding dates back to October 2014, when Schimmelpenninck met his students at the local campus bar after his class for drinks.
After the bar closed, he invited a female student and another male student back to his office for more alcohol.
According to the investigation, the male student eventually went home, leaving the female student alone with the professor.
"It was after my friend left that he shut the door and came and sat next to me and that's when the incident occurred," the woman told CBC News in 2016.
The university conducted an investigation into the matter and hired a lawyer. 
The lawyer's investigation found that the incident "involved an unwelcome sexual advance, inappropriate and unwelcome physical touching, comments of a sexual nature, [and] a provocative comment attempting to arrange ongoing intimacy."
The university received backlash after a 2016 CBC News investigation revealed that Brock had warned a former student to keep quiet about the internal investigation that determined her professor gave her alcohol and tried to force himself on her sexually.
The university says it appreciates that the 2016 incident was a difficult chapter for the university community.
"In the past three years, Brock has taken significant steps to develop its policies, procedures and resources to more effectively address human rights issues and to better address the well-being of everyone on campus," read a Jan. 3 statement.
It says a "human rights task force" of students, faculty, staff and members of the public spent a year reviewing all policies and procedures that deal with sexual harassment, sexual violence and unprofessional behaviour.
Its recommendations were used to update policies, create new response structures and institute clear and transparent processes to deal with serious matters, the university says.
The steps include:
Implementing a new sexual assault and harassment policy.
Creating the new staff position of sexual violence response and education coordinator.
Providing further and ongoing training to the Brock community on how to respond appropriately to a disclosure of sexual violence.
Establishing the Human Rights and Equity Office as an independent entity that reports directly to the President.
Adopting an updated policy governing the use and serving of alcohol on campus.
Taking action
The Niagara-based chapter of the Ontario Public Interest Research group, OPIRG Brock says it, along with other community members on campus, will be meeting on Monday to discuss how they want to respond to the university.
The tentative plan is to handout leaflets outside of Schimmelpenninck's first class next week for students "who don't know about the situation," says Manchari Paranthahan, communications and action groups coordinator for OPIRG Brock.
She says that although the university has taken steps to make changes and realizes that the university can't legally fire Schimmelpenninck, it feels like one step forward, two steps backwards.
"We hope that this does something and that students come forward and support and that the university also acknowledges that this is wrong and that person should not be in the classroom again."
Manchari says along with a presence outside the classroom, they're also considering a demonstration.