Calgary
·
Video
Fake hairless kitten won't lose his badly injured tail
With lots of love and medicine, the once shaking, barely moving kitten is now running around and thriving his owner says.
The now very hairy Vlad is 'a lot happier for sure'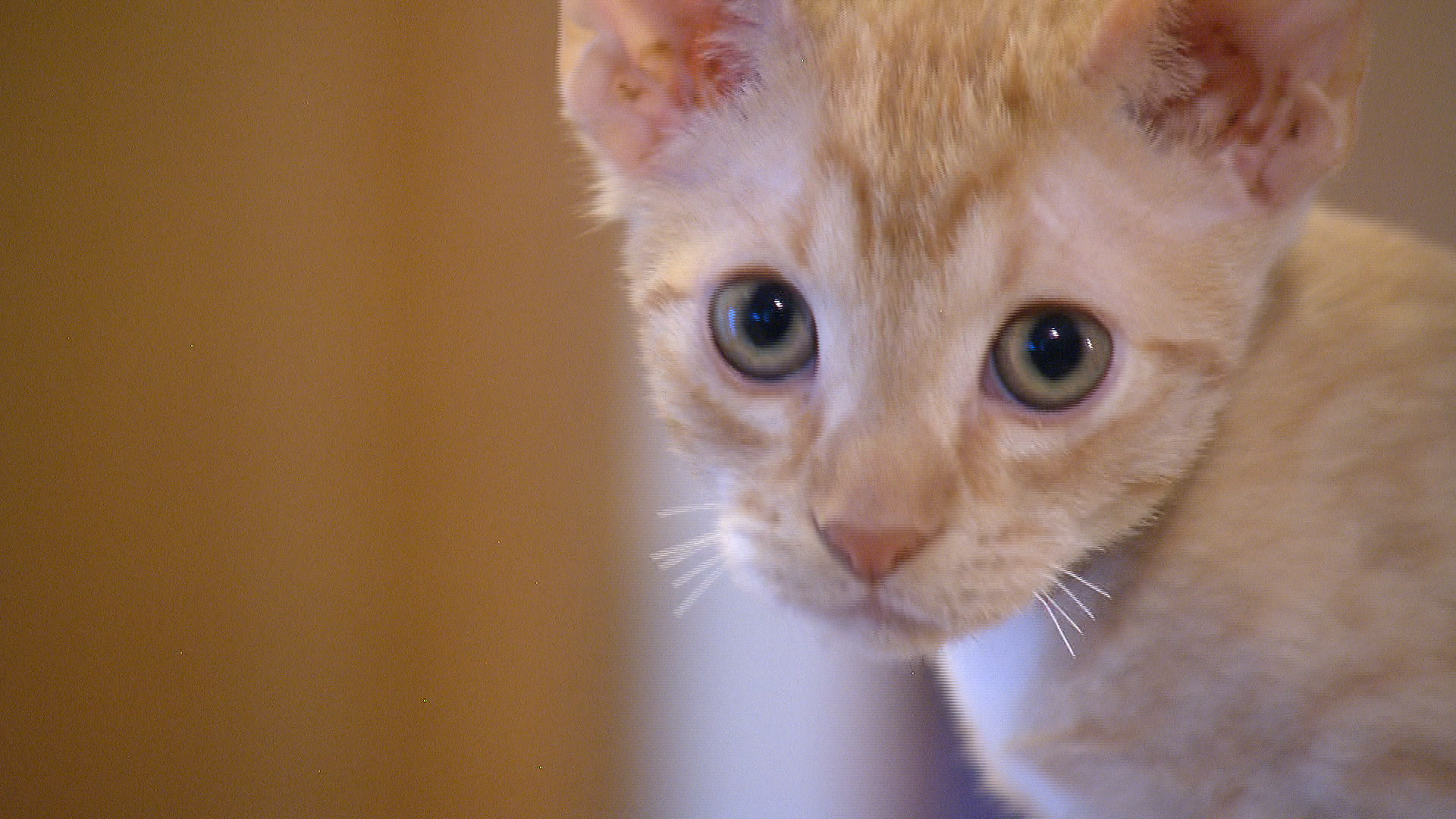 There's a happy ending for one of the kittens that was shaved and sold to an unsuspecting buyer as an expensive hairless breed.
Blackfalds residents Shaniya Yung and her boyfriend quickly realized after they bought little Vlad that something was wrong. His tail was red and infected and he couldn't stop shaking.
"He seemed like he was in a lot of pain," she said.
Yung took the animal to a vet who told her the injury was probably caused by razor burn and that Vlad would likely lose his tail.
With good medicine and lots of TLC, the now very hairy kitten is thriving and the vet has said Vlad's tail will be just fine.
Different personality
"He's grown such a different personality since we've got his tail all fixed up and everything," said Yung.
"He runs around, he plays with my puppy, he jumps all over the place and he seems to be doing really well now. A lot happier for sure."
What Yung had thought was a hairless sphynx has turned out to be a common, ginger-haired tabby.
But that's just fine with her.
​"We couldn't change him for the world now. We fell in love with him.' 
Hair and all.
With files from Carolyn Dunn