Calgary
Medical marijuana counselling businesses to be regulated under Calgary's land use bylaw
Calgary city council has approved rules limiting where medical marijuana counselling businesses can set up and restrict how many can be in certain areas.
Bylaw change means operators will need development permits
Calgary city council has approved rules limiting where medical marijuana counselling businesses can set up and restrict how many can be in certain areas.
Council voted 10-3 to approve an amendment to the land use bylaw (LUB) to include a new category for such operations.
The change means the businesses will need to apply for development permits, giving people a chance to challenge them.
The new rules also stipulate that the businesses cannot be located within 300 metres of another medical marijuana counselling centre and must be at least 150 metres away from schools.
Last fall, council asked city administrators to develop a new definition in the LUB to accommodate medical marijuana counselling as a distinct use, including rules to manage clustering, proliferation and separation from schools.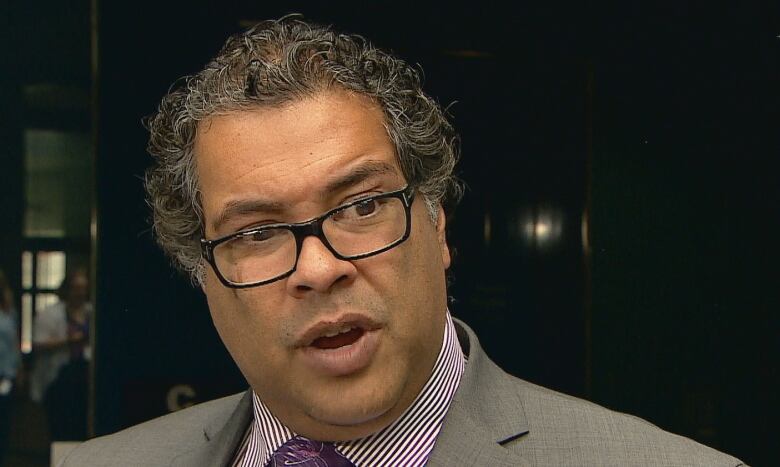 Officials with the city's planning commission presented their proposed bylaw amendment to council this week.
They said the change will cover businesses that are not clearly accommodated in either the existing "medical clinic" or "counselling service" definitions.
"The [new category] does not allow the retail sale of medical marijuana, in accordance with federal law, but it does accommodate and manage counselling activities by persons who are not medical professionals," the Calgary Planning Commission's report to council said.
"The new definition will clearly accommodate the scope of these businesses and ensure they do not cluster or locate close to schools."
Couns. Evan Woolley, Jim Stevenson and Brian Pincott voted against the change.
Fills a policy vacuum, says mayor 
Woolley said Vancouver has seen a proliferation of medical marijuana counselling businesses, leading to complaints that they are often unsightly. He said Calgary should take more time to develop its own guidelines.
But Mayor Naheed Nenshi said adopting the change is better than leaving a policy vacuum around medical marijuana counselling businesses.
He said, in discussing this issue with other big city mayors, they told him they wished they had got ahead of the situation before the businesses proliferated in their cities.
In some other Canadian cities, counselling centres do more than just help connect medical patients with legally-approved marijuana suppliers — they've become actual dispensaries.
However in Calgary, where there are currently two counselling centres, it's illegal for such businesses to dispense medical marijuana, police officials told council.
"Even though I hate slippery slope arguments, there is a bit of a slippery slope here," Nenshi said.
"And if we don't manage the counselling piece very well, we'll find ourselves with an out-of-control dispensary situation, which is what happened in Toronto."
Administrators said they don't expect a big demand for the new classification, given that the federal government is moving toward full legalization of marijuana.
But they still felt the category was needed because some people might view marijuana counselling services as a precursor to the retail sale of the drug.