Canada
·
CBC Investigates
Brock University students angered by handling of sexual harassment case
Brock University students responded with frustration and anger after CBC News revealed that a former student was asked to keep quiet about a report that found her professor gave her alcohol and tried to force himself on her sexually.
University says it regrets 'emotional trauma' to the complainant
Brock University students responded with frustration and anger following a CBC News investigation that revealed a former student was asked to keep quiet about a report that found her professor gave her alcohol and tried to force himself on her sexually late one night in his office.
The university announced Friday, following the revelations from CBC News, that the professor in this case, David Schimmelpenninck van der Oye, is no longer "assigned to a class and is not on campus."
He was, however, teaching at the school until last week, CBC News confirmed.
University president Jack Lightstone addressed students via Facebook on Friday to explain the school's position.
"We regret the emotional trauma this incident has caused to the complainant," wrote Lightstone. "It is important you all know that Brock staff were supportive and responsive as soon as they learned of the complaint."
Many students weren't impressed.
"Never been ashamed to be a Brock grad until today," wrote Brendan Spearin. "Disappointing to say the least, I hope the university can grow from this incident so it never ever ever ever repeats."
"What is most shocking and frightening is the fact that we wouldn't have known about this matter if it wasn't for the CBC article," added Arijit Dasgupta.
"The Brock administration did a shameful and careless job to cover up the investigation findings, rather than act on them promptly."
President reaches out to student who came forward
The university's investigation report, obtained by CBC News, was completed in January and accepts the student's version of events.
It found the incident "involved an unwelcome sexual advance, inappropriate and unwelcome physical touching, comments of a sexual nature [and] a provocative comment attempting to arrange ongoing intimacy."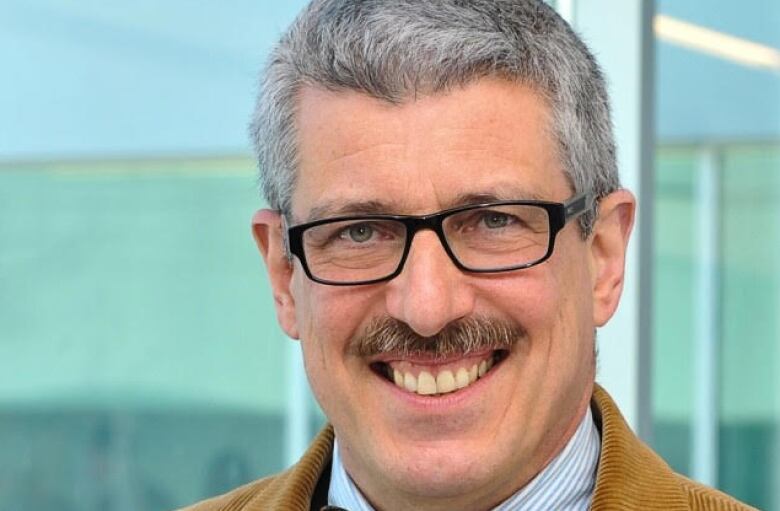 CBC News asked Schimmelpenninck van der Oye for an interview, but he did not return our emails.
Earlier this week Lightstone contacted the student who made the complaint, to thank her for coming forward.
The phone call took place after CBC News got in touch with the university and more than two months after the university's investigation confirmed the student's allegations.
"He reached out after he had been interviewed by CBC, which made it seem much less genuine," the student told CBC News.
"Had he been concerned for me and really wanted to congratulate me on coming forward, he probably would have done so right after the final report, not the day after he had met with CBC and realized there was trouble brewing," said the woman, whose identity we are withholding at her request.
The student first complained to the university in September of 2015. While discussing her options with Brock Human Resources, the student was told in an email from a manager, "My preference is to address the matter internally."
The student says Lightstone, in her phone call with him, seemed also to highlight the benefits of Brock's internal process over an outside process.
"He said, well, the good part of handling within the department is that sometimes it leads to a resolution, where if you go to the police it's not always enough to even charge someone," the student said. 
"I don't think they should be discouraging people at all from going to the police," she added.
University 'regrets' asking for confidentiality
Emails obtained by CBC News show the university warned the student repeatedly about sharing the results of the investigation. In his Facebook letter to students, however, Lightstone takes a different stance.
"If any complainant ever wishes to discuss their experience, they are free to do so, even though the university is bound by its confidentiality measures," he wrote. "We regret if we led the complainant to believe otherwise."
Toronto workplace lawyer Kristen Pennington says the university would have a tough time enforcing any kind of confidentiality on the student in this case anyway. 
"The university is entitled to insert a confidentiality clause into their policy and into their procedures, but whether [imposing that on a student] would be legally upheld in a court, I would be very suspicious of that," she said.
But, Pennington says, in a situation like this, a student can be "easily intimidated."
She points out that the university has lawyers advising it and the professor would have union lawyers advising him, but the student is essentially alone.
"No one is ever on her side," says Pennington.
She says there is no "cookie-cutter approach" or policy that will work perfectly in every kind of situation, but institutions, including universities, need to be more focused on supporting and making things right with the survivor of an assault or harassment.
"Whenever we have these barriers or these secrecies or these questions that are left unanswered, I don't think we are working towards rehabilitating these relationships when we sweep things under the rug," Pennington says.
For confidential tips on this story, please contact Timothy Sawa at timothy.sawa@cbc.ca or 647-382-7789, or Lori Ward at lori.ward@cbc.ca or via CBC Secure Drop.