British Columbia
·
GREENLIT
Homegrown bud: Provinces and municipalities decide on limits of legalization
This week, Whistler announced a new bylaw allowing residents to grow weed at home once legalization takes effect on October 17. But home cultivation of cannabis is still a contentious issue — especially for landlords and stratas.
As easy to grow as tomatoes, says one stakeholder, and grow boxes are making it even easier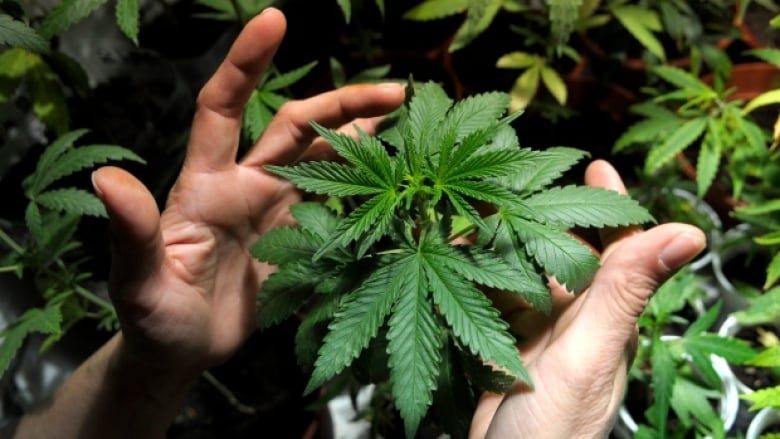 This week, the Resort Municipality of Whistler announced a new bylaw allowing its residents to grow cannabis at home once legalization takes effect on October 17. But home cultivation is still a contentious issue  — especially for landlords and stratas.
Current federal legislation for growing at home allows up to four plants per household, and technically, cities do not need to make any new legislation to allow it.
But provinces and municipalities do have the power to restrict how recreational marijuana is grown and sold in their area.
For example, provinces like Manitoba and Quebec have decided to ban home growing of cannabis altogether, and certain cities in B.C. — like West Vancouver and Richmond — want nothing to do with retail sales of cannabis at this stage, let alone home cultivation.
While the legislation is not needed, Whistler decided to make the rules 100 per cent clear to residents.
"Our understanding was we could actually pass a zoning amendment bylaw prohibiting residential cultivation of recreational cannabis. We haven't done that, we've taken the proactive step of allowing it," said Whistler Mayor Nancy Wilhelm-Morden.
For those who own their home, the only restrictions involved in growing cannabis is that residents keep their plants out of view, making indoor plants the most viable option.
But as CEO of Landlord B.C. David Hutniak sees it, property owners are hesitant to allow tenants to grow cannabis in their rental units.
"I can tell you every one of them does not want personal grow-ops in their rental units. Our experience with the illegal production in our rental units goes back quite far and invariably there is opportunity for damage to the unit," Hutniak said.
Although the concern is legitimate, Adolfo Gonzalez, co-founder of Canna Reps — a cannabis consulting and training company — said the stigma attached to home growers is skewing everyone's understanding of what it takes to grow a small number of plants.
"We're told that modern cannabis is a GMO product that requires chemicals to make it unnaturally potent, and that these processes, they destroy the properties that are used to produce them," he said. 
"Cannabis essentially requires the same components that tomato plants would require to grow. Anybody who is a forward thinking, logical person could set up a safe grow environment for four to 12 or 20 plants in a home or a porch or in any of these kinds of settings," Gonzalez said.
This has created a booming market for businesses that sell home-cultivation equipment, or grow boxes.
B.C. Northern Lights is a Surrey-based company that makes hydroponic grow boxes approved by the Canadian Standards Association.
Their box for personal growing is called "the Roommate" and looks a lot like your typical fridge. But open it up and you'll see spots for four plants, a fan, lights and pre-programmed settings for an optimal growing environment — for tomatoes or weed.
"You set your local time on it and everything else is pre-progammed. Most things that people forget, the box will take care of for you," said Myles Omand, growing consultant at B.C. Northern Lights.
While stakeholders recognize it will take time to shake the stigma from bad experiences landlords or stratas have had with the illegal market, people like Omand will be counting on the demand of budding growers to fuel their business.
To hear the full interview listen to media below:
With files from Rohit Joseph, On The Coast