Jason Foulds charged in Lund, B.C., deaths as community grapples with tragedy
RCMP say a 19-year-old is from Powell River, B.C., faces two counts of first-degree murder and one count of attempted murder.
Police say 19-year-old man from Powell River faces 2 counts of murder and 1 count of attempted murder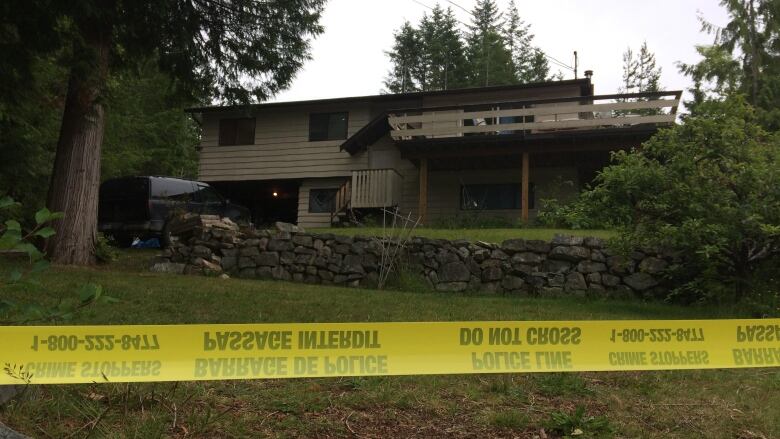 Jason Foulds, 19, has been formally charged in relation to what police say is a double homicide in Lund, B.C.
The village of about 300 people is a 30-minute drive north of Powell River on B.C.'s Sunshine Coast. 
"A lot of sadness, a lot of shock," said Kurt Pyrch when asked about the community's reaction to the deaths. He is the general manager of the Lund Hotel and lowered the hotel's flags to half-mast on the weekend as a sign of respect for the families involved in the tragedy.
Police say that officers responded to a report early Saturday morning from a residence in the 1500 block of Scotch Place that a person had been shot.
Once there, police discovered two deceased people and an injured male.
The male was taken to hospital with non-life threatening injuries and was released.
Foulds, from Powell River, faces two counts of first-degree murder and one count of attempted murder. He remains in custody and is scheduled to appear in court in Powell River on June 27.
Police say a major crime unit from Vancouver Island will remain at the scene for several more days.
Investigators have not yet released the names of the victims but said the incident was not a random attack.
Meanwhile, those in the village say the victims are locals.
"When I heard about what happened I was kind of surprised," said Keden Cole, who works on the docks in the village and says he played in a local soccer league with the two people who died.
He, along with others, say violence isn't expected in Lund.
"No, I don't think this has ever happened in Lund before," said Anne Snow, who runs the local RV park and is a volunteer firefighter.
Pyrch says the community is gathering to support the families and friends of the victims.
Watch Pyrch describe how he thinks the village of Lund with overcome the tragedy:
with files fromJon Hernandez.