British Columbia
·
Analysis
B.C. budget: Affordable housing 'front and centre' promises Christy Clark
If a provincial budget amounts to a roadmap for the government in power, Christy Clark's Liberals are about to take some sharp turns
Expect election goodies in upcoming B.C. budget says CBC's legislative reporter Richard Zussman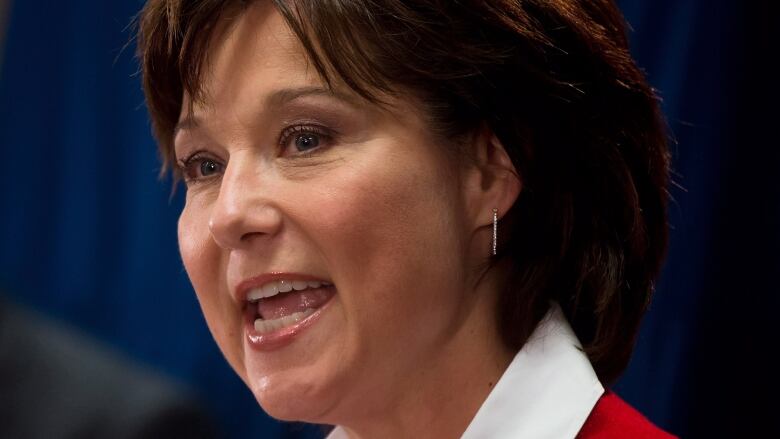 If a provincial budget amounts to a roadmap for the government in power, Christy Clark's Liberals are about to take some sharp turns. Left or right depends on your perspective. But it's a safe bet they'll end up in the middle of the road by the end of the journey.
In the past five years, Clark's government has tabled budgets focused on fiscal prudence and balance.  Liquefied Natural Gas — held out as key to the province's financial future — has loomed large. 
However, with the legislative framework around LNG now complete, the government has no choice but to shift its focus elsewhere and to at least attempt to tackle the issue that is truly number one in the minds of British Columbians: housing.
You can expect the issue to play a starring role when Finance Minister Mike de Jong stands in the B.C. Legislature on February 16 to read his budget speech.
Metro Vancouver is seemingly teetering at the point of out-of-control unaffordability. The Canadian Real Estate Association says housing prices in Vancouver went up 17.8% last year and 18.8% in the Fraser Valley.
Housing 'front and centre'
When asked about what her government could do about housing, Clark said it would be "front and centre" in the budget.
The province is almost certainly going to be making changes to support first time home buyers. Right now there is a First Time Home Buyers' Program in place that eliminates the amount of property transfer tax paid on a first home purchase. But British Columbians only qualify if the home is worth less than $500,000. Expect that number to go up. 
"We should be thinking of what we can do at a provincial level to reduce the cost of housing, especially for first time home buyers," said Clark. 
But don't expect any major tax changes, like a speculation tax. The government is worried that a tax on people who are buying and selling houses constantly for profit would also drive down housing values across the board. 
"We want to make sure that any solution that we come out with does not devalue the price of a home that someone is already in," added Clark. "If someone owns a $400,000 condo and government makes a move that lowers that value, they have a mortgage on $400,000, not on $350,000. We have to be very careful about the unintended consequences."
MSP premiums an issue
And speaking of issues high on the public agenda: an online petition has garnered more than 62,000 signatures demanding the medical services premium be abolished. 
Don't expect Clark to scrap the premiums, but do expect a change to how much people pay based on income. Right now, every individual who makes more than $30,000 pays the exact same amount; B.C. is the only jurisdiction in Canada with a health premium not based on income.  
But as to how the change will look, Clark was short on details telling reporters "you'll see more details on a whole range of issues as we get closer to the budget, I will leave it at that."
The NDP have been more forthcoming. The party has echoed the Green Party and called on the tax to immediately be changed to reflect income. That would mean that someone making $200,000 would pay a higher premium than someone making $40,000.
"Every other province in Canada uses the tax system to pay for health services," said NDP Leader John Horgan. "The first thing you want to do is make premiums more equitable. The current system is regressive for those that have to pay it. That's wrong. I think everyone knows that."
Election budget
As for new money. Clark has promised that too. The budget is expected to show the B.C. economy has grown once again and is likely going to be the strongest economy in the country. 
That growth has allowed the government to spend on targeted ministries.  And you can expect some money for the one ministry whose missteps have garnered more negative attention for Clark's government than all the others combined: the Ministry of Children and Family Development. 
Former Deputy Minister Bob Plecas conducted a review into the troubled ministry and concluded that part of the problem was a lack of resources. 
"We don't have the resources to fix those problems unless we grow the economy," Clark said in December. "I'm going to be able to say yes, let's put more resources into the ministry, because British Columbians have worked so hard for four years to stabilize our economy."
A clear message from the premier then: All of our hard work in B.C. means the government is spending your money exactly how it wants to.