Business
Another GM part found defective in ignition switch recall
General Motors has to repair another part on the 2.6 million small cars already being recalled for an ignition switch defect, adding to its recall expenses.
Company suspends two engineers over delay in recalling 2.6 million cars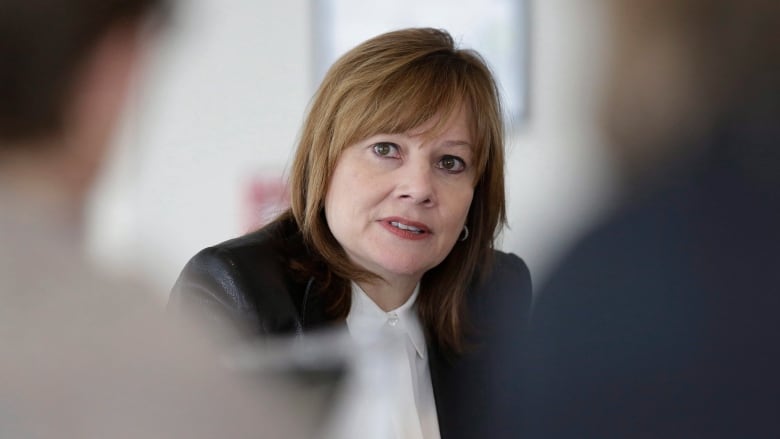 General Motors has to repair another part on the 2.6 million small cars already being recalled for an ignition switch defect, adding to the company's recall expenses.
GM said it will replace ignition lock cylinders on all of the cars to make sure drivers can't remove the keys while the engine is running. It also may reprogram some keys. Right now, drivers can remove the key while the engine is still running, which could lead to a rollaway or crash, the company said.
GM knows of one related injury due to the defect.
The news comes the same day, the company announced it has suspended two engineers with pay in the first disciplinary action linked to its delayed recall of thousands of small cars for a deadly ignition switch problem.
GM, in a statement Thursday, said the engineers were placed on leave after a briefing from former U.S. Attorney Anton Valukas, whom GM has hired to figure out why it took the company more than a decade to recall the cars.
$1.3 billion hit on earnings
GM on Thursday said it expects to take a charge of $1.3 billion in the first quarter, up from an earlier estimate of $750 million. GM has announced recalls covering 6.3 million vehicles, and offered loaner cars for some customers who are awaiting repairs.
GM is scheduled to report first-quarter earnings on April 24.
The recall affects the 2003-2007 Saturn Ion, 2005-2010 Chevrolet Cobalt , 2006-2010 Pontiac Solstice, 2007-2010 Pontiac G5 , 2007-2010 Saturn Sky and 2006-2011 Chevrolet HHR. Most of those — 2.2 million — were sold in the U.S. Included in the recall are 367,972 cars sold in Canada, 20,558 sold in Mexico and 11,672 sold elsewhere.
The same cars were recalled for defective ignition switches that can cause sudden stalling. GM links 13 deaths to that issue, which is under investigation by the U.S. government.
1st complaints in 2005
CEO Mary Barra answered questions from Congress for two days in hearings last week that exposed GM may have known about the defect for more than a decade.
GM spokesman Kevin Kelly said the company first started hearing complaints about the ignition cylinder problem in 2005. The company said it has gotten several hundred complaints about keys coming out of the ignition.
GM hasn't yet established a schedule for the recalls, but will notify customers when parts are ready.
Karl Brauer, a senior analyst at Kelley Blue Book, said the extent and cost of the ignition switch recall has grown dramatically since it was first announced in February. This is the fourth expansion of that initial recall.
"Much of this stems from GM's desire to comprehensively address all aspects of the recall, though there's also growing concern over potentially deceptive or criminal behavior that could result in government fines," Brauer said.