Books
·
Canadian
Such a Long Journey
Rohinton Mistry's novel, set in Bombay in 1971, won the Governor General's Literary Award for fiction in 1991.
Rohinton Mistry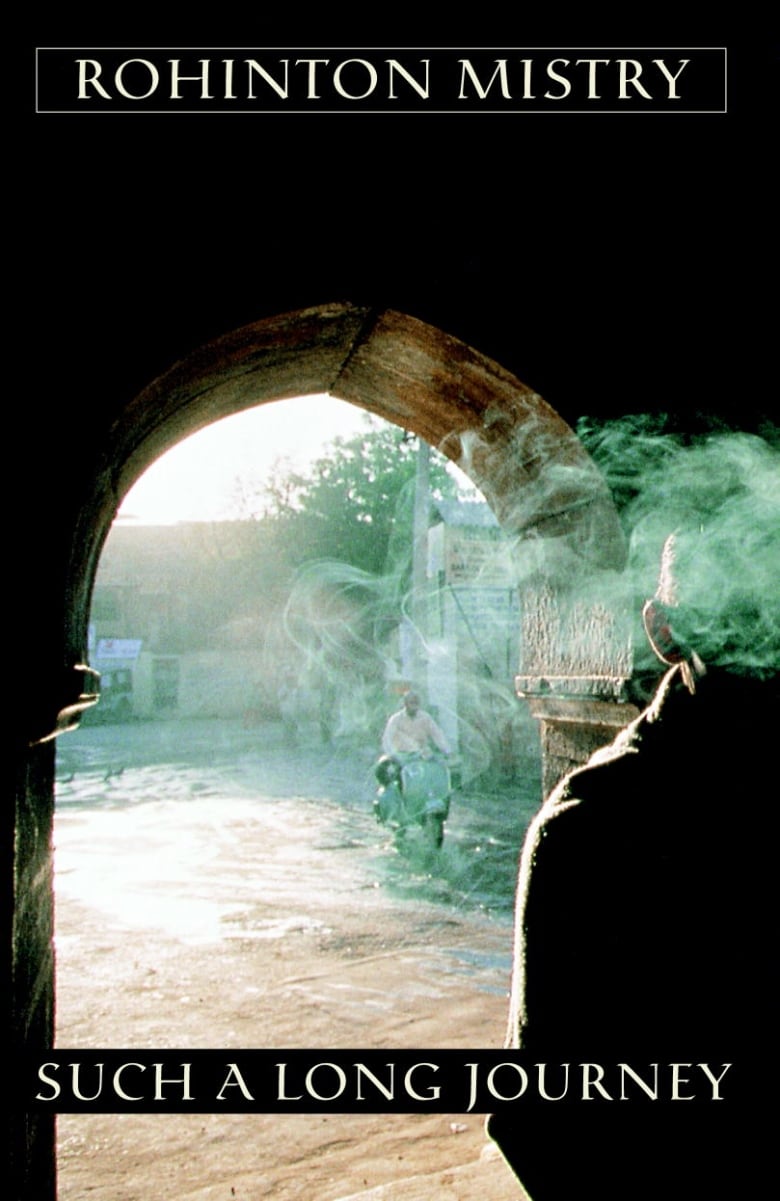 It is Bombay in 1971, the year India went to war over what was to become Bangladesh. A hard-working bank clerk, Gustad Noble is a devoted family man who gradually sees his modest life unravelling. His young daughter falls ill; his promising son defies his father's ambitions for him. He is the one reasonable voice amidst the ongoing dramas of his neighbours. One day, he receives a letter from an old friend, asking him to help in what at first seems like an heroic mission. But he soon finds himself unwittingly drawn into a dangerous network of deception. Compassionate, and rich in details of character and place, this unforgettable novel charts the journey of a moral heart in a turbulent world of change. (From McClelland & Stewart)
Such a Long Journey won the Governor General's Literary Award for fiction in 1991.
From the book
The first light of morning barely illumined the sky as Gustad Noble faced eastward to offer his orisons to Ahura Mazda. The hour was approaching six, and up in the compound's solitary tree the sparrows began to call. Gustad listened to their chirping every morning while reciting his kusti prayers. There was something reassuring about it. Always, the sparrows were first; the cawing of crows came later.
From a few flats away, the metallic clatter of pots and pans began nibbling at the edges of stillness. The bhaiya sat on his haunches beside the tall aluminium can and dispensed milk into the vessels of housewives. His little measure with its long, hooked handle dipped into the container and emerged, dipped and emerged, rapidly, with scarcely a drip. After each customer was served, he let the dipper hang in the milk can, adjusted his dhoti, and rubbed his bare knees while waiting to be paid. Flakes of dry dead skin fell from his fingers. The women blenched with disgust, but the tranquil hour and early light preserved the peace.
Gustad Noble eased his prayer cap slightly, away from the wide forehead with its numerous lines, until it settled comfortably on his grey­white hair. The black velvet of the cap contrasted starkly with his cinereous sideburns, but his thick, groomed moustache was just as black and velvety. Tall and broad-­shouldered, Gustad was the envy and admiration of friends and relatives whenever health or sickness was being discussed. For a man swimming the tidewater of his fifth decade of life, they said, he looked so solid. Especially for one who had suffered a serious accident just a few years ago; and even that left him with nothing graver than a slight limp. His wife hated this kind of talk. Touch wood, Dilnavaz would say to herself, and look around for a suitable table or chair to make surreptitious contact with her fingers. But Gustad did not mind telling about his accident, about the day he had risked his own life to save his eldest.
---
From Such a Long Journey by Rohinton Mistry ©1993. Published by McClelland & Stewart.