Books
Souvankham Thammavongsa wins $100K Scotiabank Giller Prize for short story collection How to Pronounce Knife
The Toronto writer is the latest winner of the richest literary award in Canada.
Souvankham Thammavongsa won the 2020 Scotiabank Giller Prize for her short story collection How to Pronounce Knife.
The $100,000 prize is the richest in Canadian literature.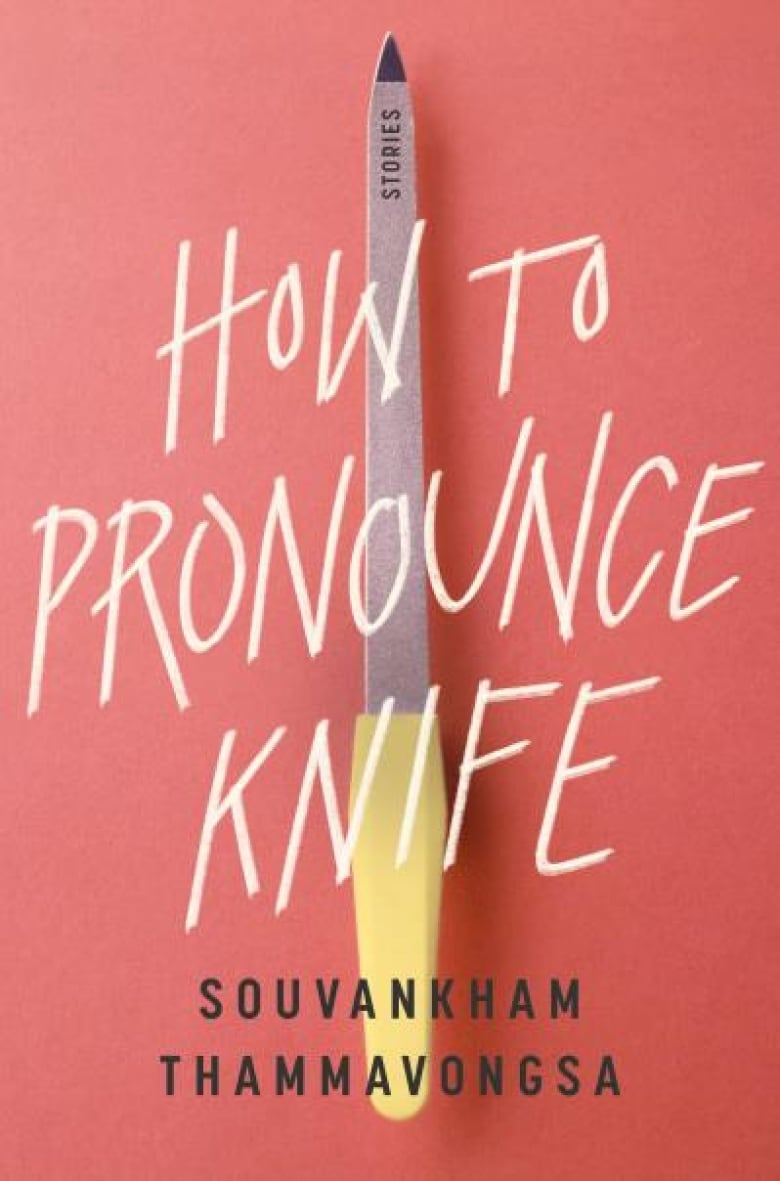 Thammavongsa is a Toronto writer and poet. She was born in the (Lao) Nong Khai refugee camp in Thailand and was raised and educated in Toronto. Her stories have won an O. Henry Award and appeared in Harper's, Granta, The Paris Review and Noon. She has published four books of poetry, including 2019's Cluster.
How to Pronounce Knife, her first work of fiction, is a collection of idiosyncratic and diverse stories that explores the tragedy and humour of the daily lives of immigrants. CBC Books named Thammavongsa a 2020 writer to watch.
"I've been writing poetry for 25 years. I wanted writing to feel new to me. Nobody was waiting for the fiction — I wanted to surprise people. I decided to try fiction and see how everything that I learned with poetry would translate into fiction," Thammavongsa told CBC Books.
I wanted to write about an immigrant child in a different way than we often encounter them in literature.- Souvankham Thammavongsa
"I knew that whenever we encounter stories of immigrants and refugees, they are always sad and tragic. And rightly so; they are. But I feel like that image is very narrow about who we really are. We're also fun and ferocious and hilarious. And also we can be ungrateful and there should be room for that. I wanted the story to address that.
"I did think a lot about family, love, work and laughter as things that the stories would deal with. They're all very different but I also wanted them to orbit around each other, to remind each other."
The jury described How to Pronounce Knife as a "stunning collection of stories that portray the immigrant experience in achingly beautiful prose."
"The emotional expanse chronicled in this collection is truly remarkable. These stories are vessels of hope, of hurt, of rejection, of loss and of finding one's footing in a new and strange land. Thammavongsa's fiction cuts to the core of the immigrant reality like a knife — however you pronounce it," the jury said in a statement.
These stories are vessels of hope, of hurt, of rejection, of loss and of finding one's footing in a new and strange land.- 2020 Giller Prize jury
"Thank you to the jury. I don't envy you, the decision must have been difficult and I'm so thankful to my fellow nominees... your brilliance is why this means so much," said Thammavongsa in her acceptance speech.
"Thank you to my mom and dad. Thirty-six years ago, I went to school and I pronounced the word 'knife' wrong, and I didn't get a prize. But tonight, there is one." she said.
The 2020 jury panel was comprised of Canadian nonfiction writer and past Canada Reads winner Mark Sakamoto, Canadian novelists Eden Robinson, David Chariandy and Tom Rachman, as well as British critic Claire Armitstead.
This year's event, hosted by actor Eric McCormack and featuring a musical performance by singer Diana Krall, was presented via livestream due to the ongoing Covid-19 pandemic. 
Thammavongsa was virtually presented with the $100,000 award by Elana Rabinovitch, the daughter of Jack Rabinovitch, and Scotiabank's executive vice president and chief marketing officer John Doig.
Jack Rabinovitch founded the prize in honour of his late wife Doris Giller in 1994. Rabinovitch died in 2017 at the age of 87.
Thammavongsa's fellow finalists included Gil Adamson for Ridgerunner, David Bergen for Here the Dark, Shani Mootoo for Polar Vortex and Emily St. John Mandel for The Glass Hotel.
Thammavongsa will be on CBC Radio's q with Tom Power on Tuesday, Nov. 10.
The 2019 winner was Vancouver-based writer and poet Ian Williams for novel Reproduction.
Past Giller Prize winners include Esi Edugyan for novel Washington Black, Michael Redhill for Bellevue Square, Margaret Atwood for Alias Grace, Mordecai Richler for Barney's Version, Alice Munro for Runaway, André Alexis for Fifteen Dogs and Madeleine Thien for Do Not Say We Have Nothing.