Books
·
My Life in Books
CBC Paralympic Winter Games host Andi Petrillo shares the 8 books that shaped her life
From the novel that made her hate circuses to the book that inspired a tattoo, here are 8 books that inspired the life of CBC reporter Andi Petrillo.
CBC Sports' Andi Petrillo will co-host coverage of the PyeongChang 2018 Paralympic Winter Games, alongside 19-time Paralympic Games champion and expert analyst Stephanie Dixon. The event takes place from March 9 to 18, 2018.
In her own words, Petrillo shares eight books that have shaped her life.
A Tiger for Malgudi by R.K. Narayan
"A Tiger for Malgudi by R.K. Narayan brought out so many emotions in me: love, anger, hatred and sadness. Narrated by a tiger, it shows how humans are in fact more brutish than a wild animal. Ever since reading this book, I've hated circuses. For me, the monk the tiger befriends and with whom he's able to live peacefully, achieves this friendship because he respects the tiger as an equal soul."
"I cried so hard at the end of Yann Martel's Life of Pi when the protagonist and the tiger separated, and I was also a watery mess when I watched the movie! I still have a difficult time putting into words why this book — and in particular the ending — deeply affects me. On the surface it appears simple, this is a book about survival. Surviving is what we do every day: we eat, drink water, get the sleep we need and seek shelter. But this book is about survival of the spirit. You don't always need to see something to believe in it."
The Loved One by Evelyn Waugh
"I caught myself laughing out loud many times reading The Loved One by Evelyn Waugh. This is one of my favourite satirical novels. Instead of getting angry with the human pursuit of social status, this novel mocks it using humour by exaggerating our chase for it through how we depict ourselves even in death."
The 100-Year-Old Man Who Climbed Out The Window and Disappeared by Jonas Jonasson
​
"This book is so funny but also very eye-opening. Before my grandfather passed away, he was in and out of the hospital. To many of the workers there, he was just an old man. But I knew he lived a life. He worked in the mines and saw his brother buried alive, he braved the open waters to go to a new land with new hope for his family, he saved his family from living in poverty and he loved with all his heart. This book reminds you not to dismiss seniors. They were young once too and did crazy things... and as this book points out humourously, they still do!"
The Shoemaker's Wife by Adriana Trigiani
​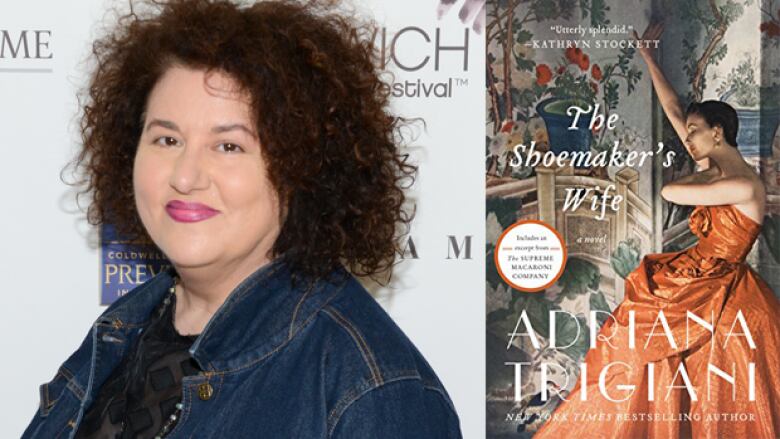 "This book made me proud to be first-generation Canadian. I've heard countless stories from my parents and grandparents about the hardships of living in Italy and the challenges they faced once immigrating to Canada. This book highlights all of that, and also shows how hardworking and determined the characters were at creating a wonderful life in a new land that wasn't always accepting of them. Throw in an incredible love story, and your heart will swell with love and sadness for the plight of immigrants."
The Invention of Wings by Sue Monk Kidd
"After visiting an old plantation in Charleston, South Carolina, I picked up this book and couldn't put it down. I recommend this book to all strong women who believe in fighting for what's right even when you're being told 'no' every step of the way."
Way of the Peaceful Warrior by Dan Millman
​
"I'm a firm believer that certain books come into your life when you need them. That was the case for me with this book. It was during a time when things were falling apart around me, but for some reason I picked up this book and decided I wanted to read. I love its message. I've read it multiple times. This book even inspired one of the tattoos I have."
Three Cups of Tea by Greg Mortenson and David Oliver Relin
​
"This is a book that helped keep my hate of things I do not fully understand at bay. When I visited Afghanistan in 2010, many military personnel told me to read this book. It made me realize that those we consider to be enemies are in fact victims of the very forces we are fighting against to keep peace and preserve our very freedom in this world. Many of us assume people from certain countries must be part of the Taliban or ISIS. This book dispels that belief and presents the ultimate key to defeating ignorance: education."