Books
·
Reading List
40 Canadian kids books to read in spring 2023
Here are the Canadian picture books, early chapter books and middle-grade titles we are excited about this season.
Here are the Canadian kids books we are excited about this season.
City of Neighbors is a picture book that journeys around the world to discover how people have created new ways to ensure that their cities and neighbourhoods are creative, inclusive and environmentally sustainable. This book is part of the ThinkCities series which is inspired by the urgency for new approaches to city life as a result of climate change.
City of Neighbors is for ages 8 to12. 
Andrea Curtis is a Toronto-based author of books for children and adults. Her ThinkCities series also includes A Forest in the City, City of Water and City Streets are for People. She is also the author of the young adult novel Big Water. Her adult books include Into the Blue, which won of the Edna Staebler Award for Creative Non-Fiction, and The Stop, which was co-authored with Nick Saul.
Katy Dockrill is an illustrator from Toronto. She also illustrated City of Water in the ThinkCities series.
The Raven's Revenge is the sixth novel in Kevin Sands's popular Blackthorn Key series. The Raven's Revenge finally uncovers Raven's identity after a cat and mouse game and is the thrilling conclusion to the series. 
The Raven's Revenge is for ages 10 to 14. 
Kevin Sands is a Toronto-based author of the award-winning Blackthorn Key series, a middle grade fantasy series about the adventures of an orphaned apothecary's apprentice. The Blackthorn Key, the series' first book, received the John Spray Mystery Award and was a finalist for the Arthur Ellis Best YA Crime Novel Award.
In The Grover School Pledge, middle-schooler Arlaina Jefferson challenges the injustices that she sees around her at school and teams up with other students in her school to right a systematic wrong, showing the ability of young people to make a difference. 
The Grover School Pledge is for ages 8 to 12 and will be available in June 2023.
Wanda Taylor is an author of children and adult books, freelance journalist, screenwriter and college instructor. Her writing has appeared in publications such as Atlantic Books Today, Black2Business magazine and Peak Magazine.
Boldly Go is the second book in the Teen Astronauts series where teen astronaut Houston Williams goes into outer space as part of winning a scholarship to attend a NASA space program. Houston and his new friend and former rival, Ashley, are on their way to the International Space Station (ISS) where, along with veteran astronaut Colonel Sanderson, they will be subjected to a variety of experiments. Meanwhile, back on Earth, the politics of space travel are getting complicated, which creates the possibility for Houston to go to Mars! 
Boldly Go is for ages 9 to 12. 
Eric Walters is the author of over 125 books and one of Canada's most prolific writers for young people. His books, which includes Camp X, Made 4 You, On the Line and Run, have collectively won more than 100 awards, including the Governor General's Literary Award for The King of Jam Sandwiches. He lives in Guelph, Ont. and is a member of the Order of Canada. 
In Like a Hurricane, a gay boy explores what it means to be true to one's self. His fear of sharing his true identity creates an inner turmoil within himself that continues to rise with the force of a hurricane. 
Like a Hurricane is for ages 9 to 12. 
Jonathan Bécotte is author of a number of works for young people. The French edition of Like a Hurricane, Comme un ouragan and young adult novel Maman veut partir were nominated for a Governor General's Literary Award. He is an elementary school teacher in Montréal. He has won the Prix Cécile-Gagnon and the Prix Alvine-Bélisle.
Jonathan Kaplansky is a Montréal-based translator. He has translated works by Annie Ernaux, Jean-Pierre Le Glaunec, Lise Tremblay, John Porter, Hélène Dorion, Hélène Rioux, Étienne Beaulieu and Simon Brault. He has a BA from Tufts University, MA in French language and literature from McGill University and MA in translation at the University of Ottawa. 
The Best Way to Get Your Way is a book that introduces kids to debating skills. Readers can follow along as two debaters on opposing sides tackle five hot-button issues. They go step-by-step through the debate process, from constructing an argument to rebutting an opponent. Then, the readers get to pick a side. 
The Best Way to Get Your Way is for ages 8 to 12. 
Tanya Lloyd Kyi is a Vancouver-based author of more than 25 books for children and adults, including This Is Your Brain on Stereotypes, Under Pressure and Mya's Strategy to Save the World.
Chanelle Nibbelink is a Canadian American illustrator now based in Utah.
My Name is Henry Bibb is a novel about Henry Bibb, an American slave who, after repeated attempts, escaped in 1841 to become an anti-slavery speaker, author and founder of a Black newspaper. It traces Bibb's boyhood, marriage, fatherhood and the developing awareness of his bondage and his determination to break free of it or die.
My Name is Henry Bibb is for ages 10 to 14. 
Afua Cooper is an award-winning speaker, scholar, historian, author, poet and performer. She helps organizations improve racial and ethnic justice in the workplace and lives in Halifax.
LISTEN | Afua Cooper talks about what it's like to be Black in Canada today on
Ideas
:
The Rainbow, the Midwife & the Birds is an illustrated collection for young readers featuring four Dene stories. Yakeleya writes of nature, colour and spirituality from tales shared from his family and community. The interactive book features colourful illustrations for each story, Dene language translations and QR codes to an animated film and video game.
The Rainbow, the Midwife & the Birds is for ages 8 to 12.
Raymond Yakeleya is a Dene filmmaker and writer. His previous work includes the children's book The Tree by the Woodpile. He was born in Tulita, N.W.T. and is currently based in Edmonton.
Samantha Gibbon, Rich Théroux and Antoine Mountain are illustrators from across Canada.
Ruth Mornay is determined to find out what really happened to her 64 year-old neighbor Beatrice in the book Swept Away. While the rest of her small town are still convinced she died in an accident on the Teeswater River, Beatrice's godson, Saul, claims to have had premonitions of her death and together, Saul, Ruth and her pet chicken Dorcas gather clues to solve this mystery. 
Swept Away is for ages 9 to 12.
Natalie Hyde is a children's author based in Flamborough, Ont. Her previous work includes Saving Armpit, I Owe You One, and Cryptic Canada.
In the fourth book in the middle-grade fantasy series, Dragons in a Bag, a young Black boy named Jaxon is about to embark on another adventure filled with mythical creatures. In The Enchanted Bridge Jax and his friends learn about their new abilities and a secret plan. Can Jax protect the realms and all its magical creatures?
The Enchanted Bridge is for ages 8 to 12.
Zetta Elliott is a writer, teacher and poet born in Ajax, Ont., and now based in the U.S. She is the author of the children's fantasy series Dragons in a Bag and the longform poem A Place Inside of Me.
Simon Sort of Says is a middle-grade novel that follows Simon O'Keefe. Simon is a natural storyteller who has just moved with his family to the National Quiet Zone — a community where there is no internet so that radio astronomers can listen for signs of extraterrestrial life. Simon also happens to be the sole survivor of a school shooting, and is set on writing a new story and life for himself. Simon Sort of Says is an uplifting book of perseverance and healing.
Simon Sort of Says is for ages 9 to 12.
Erin Bow is an American-born physicist, poet and children's author currently based in Kitchener, Ont. Bow won the CBC Poetry Prize in 2001 for Poems for Carl Hruska and her novel Stand on the Sky won the Governor General's Literary Award for young people's literature, text.
The Superteacher Project is the latest middle-grade novel from Gordon Korman. Brightling Middle School's resident prankster, Oliver Zahn, and his best friend Nathan become increasingly suspicious of their new teacher, Mr. Aidact, who has caught on to all of their rule-breaking. When Mr. Aidact turns out to be a school favourite, Oliver and Nathan are set on finding out what's really going on with him.
The Superteacher Project is for ages 8 to 12.
Gordon Korman is a middle-grade and YA author of over 100 books. Born in Montreal, he is currently living in New York. 
LISTEN | Gordon Korman speaks about the power of humour:
The Scroll of Chaos is a middle-grade fantasy adventure novel based in mythological China. While Astrid Xu's mom is bedridden from depression, Astrid comes across an ancient Chinese scroll she hopes may save her. Unexpectedly, Astrid and her sister are transported to a realm called Zhen where an ancient evil known as Chaos is overtaking all. Alongside fantastical guides and legends, Astrid is sent on an action-packed journey.
The Scroll of Chaos is for ages 8 to 12.
Elsie Chapman is a B.C.-born writer currently based in Tokyo. She is also the author of the YA novels such as Dualed, All the Ways Home and Caster.
Tegan and Sara: Junior High is a middle-grade graphic novel by Canadian sister musician duo Tegan and Sara. The story is inspired by the authors' own experiences of finding one's identity, musicianship and family in their adolescence. Growing up as identical twins, Tegan and Sara move to a new home and school, and begin to come into their own as individuals.
Tegan and Sara: Junior High is for ages 10 to 14.
Tegan Quin and Sara Quin are twin sisters and a pop music duo from Calgary. They previously published a memoir called High School. 
Tillie Walden is an American cartoonist, illustrator and writer. She has published several graphic novels, including On a Sunbeam and Spinning.
LISTEN | Tegan and Sara spoke on
Q
with Tom Power:
The second volume in the graphic novel trilogy, Cat's Cradle: The Mole King's Lair, tells the story of Suri who loves monsters and all their lore. Suri dreams of being a monster tamer and sets out with Byron — a monster more similar to a giant dog — to the Monster's Cradle, home of the giants. 
Cat's Cradle: The Mole King's Lair is for ages 8 to 12 and will be available in June 2023.
Jo Rioux is an author-illustrator based in Ottawa. She illustrated The Daughter of Ys by M.T. Anderson and Cat's Cradle is her debut series.
In Afikomen, three children at a Passover seder visit ancient Egypt to help baby Moses find his way safely to the Pharaoh's daughter. It also includes an author's note about the meaning of the Passover holiday and about different afikomen traditions.
Afikomen is for ages 3 to 6. 
Tziporah (Tzippy) Cohen was born and raised in New York. She lives in Canada and splits her time between writing and working as an oncology/palliative care psychiatrist. Her debut middle-grade novel No Vacancy won the Jean Little First-Novel Award and was a Sydney Taylor Award honouree, Silver Birch Fiction Award finalist and a National Jewish Book Award finalist.
Yaara Eshet was born in Israel and studied at the Bezalel Academy of Art and Design in Jerusalem. She is currently based in Toronto and has illustrated more than 30 books for readers of all ages, including Journey Around the Sun: The Story of Halley's Comet by James Gladstone.
In Malaika, Carnival Queen, Malaika visits the farm where her father had worked as a migrant worker when he came to Canada. The farm workers tell Malaika that her father had always dreamed of celebrating carnival at the orchard, just like back home. Will Malaika agree to be their Carnival Queen for the harvest festival?
Malaika, Carnival Queen is for ages 3 to 6. 
Nadia L. Hohn is a Toronto-based award-winning writer and educator. She is the author of numerous picture books which includes Malaika's Costume, Malaika's Winter Carnival, Malaika's Surprise and Harriet Tubman: Freedom Fighter, illustrated by Gustavo Mazali. 
Irene Luxbacher is an artist and illustrator whose projects include the I Can... series for Kids Can Press. She is also based in Toronto.
LISTEN | Nadia L. Hohn spoke with
The Next Chapter
and shared the book that loves to re-read: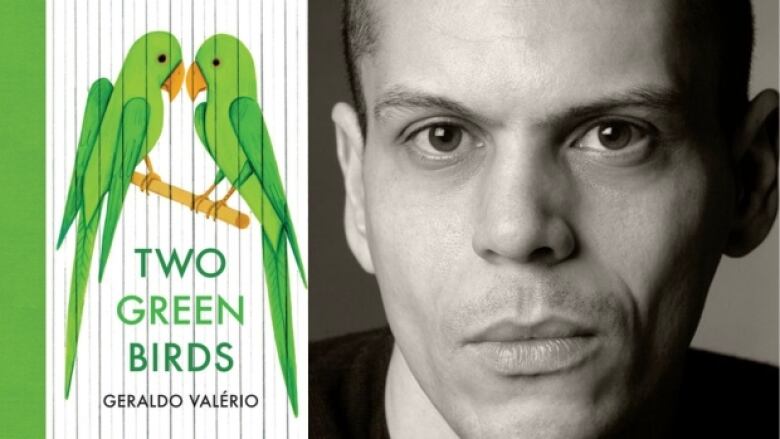 In Two Green Birds, Francisco helps his grandmother take care of two magnificent green parakeet birds in the guava tree in her backyard. Initially, the birds will not eat or drink or speak. However, when Francisco sees parakeet birds from the wild in her backyard one day, he suddenly knows what he must do to make his grandmother's parakeets be happy. 
Two Green Birds is for ages 6 to 9. 
Geraldo Valério was born in Brazil and currently lives in Toronto. His books include Night Runners, My Book of Butterflies, At the Pond and Blue Rider.
In Super Small, readers will learn about some of the smallest creatures on the Earth and their superpower abilities. For example, the minute oribatid mite can lift more than 1,000 times its own weight, and a tiny type of salamander (called an axolotl) can regrow body parts. 
Super Small is for ages 4 to 8. 
Tiffany Stone is a B.C.- based children's poet and critically acclaimed picture book author. Stone's other children's books include Floyd the Flamingo and his Flock of Friends, Rainbow Shoes and Tallulah Plays the Tuba.
Ashley Spires is the author and illustrator of many books including The Most Magnificent Thing and the Binky The Space Cat series, both of which have animated adaptations.
The Girl Who Loved the Birds is the third in a series of Kwantlen legends, following The Sasquatch, the Fire and the Cedar Baskets and A Magical Sturgeon. It follows a young Kwantlen girl who shares her life with the birds of the island she calls home and forms a lifelong bond with her feathered friends, who soon begin to return her kindness.
The Girl Who Loved the Birds is for ages 6 to 8 and will be available in June 2023.
Joseph Dandurand is a member of the Kwantlen First Nation. He is the director of the Kwantlen Cultural Centre and the author of several books of poetry including The East Side of It All, which was shortlisted for the Griffin Poetry Prize. In 2021, Dandurand received the BC Lieutenant Governor's Award for Literary Excellence.
Elinor Atkins (Miməwqθelət) is an Indigenous artist from the Kwantlen First Nation.
In the picture book Garden of Lost Socks, Akosua who is a budding Exquirologist, and a new friend find a remarkable world hidden right in her very own community. 
Garden of Lost Socks is for ages 4 to 7 and will be available in August 2023.
Esi Edugyan is a Victoria-based author of Half-Blood Blues and Dreaming of Elsewhere. Her book Washington Black was a finalist on Canada Reads 2022, shortlisted for the Rogers Writers' Trust Fiction Prize and the Man Booker Prize and won the 2018 Scotiabank Giller Prize. She lives in Victoria.
Amélie Dubois grew up in Montréal and currently lives in Mauricie. She has illustrated children's books such as Lapin perdu, Rien du tout!, Mingan les nuages and copine et Copine which was the French-language finalist for the 2020 Governor General's Award. She has also illustrated for magazines and television. 
LISTEN | Esi Edugyan talks about 
Washington Black on The Next Chapter
:
Just Like Grandma tells a story about a granddaughter and her grandmother is told. Becca loves to spend time with her grandmother and do activities such as beading moccasins together. She wants to just be like her grandma. When they do their favourite activities with each other, Becca discovers something surprising about Grandma.
Just Like Grandma is for ages 4 to 8. 
Kim Rogers is an author of short stories, books and poems for young readers.  She lives in Oklahoma.
Julie Flett is a Cree Métis author, illustrator and artist. She has illustrated several picture books including Little You, My Heart Fills with Happiness, Birdsong and We Sang You Home. Her children's books have won awards and recognition: The David A. Robertson-authored When We Were Alone won the 2017 Governor General's Literary Award for young people's literature — illustration.
In I Am Big, a young Black hockey player finds joy in his talent and confidence in the cheers of his family, his coach, and the other players. 
I Am Big is for ages 6 to 8. 
Itah Sadu is an award-winning Toronto-based children's author. She is the co-owner of Toronto bookstore A Different Booklist, which specializes in African and Caribbean Canadian literature. 
Marley Berot is a Toronto-based illustrator. Her works includes cover art for Neuron, graphic design work for the Toronto International Film Festival, logo design and book illustration. 
Vee in Between shares the story of a young girl who was adopted from China when she was nine months old. When she struggles to keep up in Chinese dance class and a woman at the grocery store makes Vee feel like she doesn't belong, her white parents don't always understand. With the help of another adoptee, Vee works on embracing every part of herself. 
Vee in Between is for ages 6 to 8. 
Valerie Kaiyang Wood is a children's author and museum curator who currently lives in Ottawa. 
Angela Poon is a Mississauga-based illustrator and comic artist. She also illustrated Fred & Marjorie: A Doctor, a Dog, and the Discovery of Insulin by Deborah Kerbel.
The Most Beautiful Thing I Have Ever Seen is about a young girl and her experience as a newcomer to a country when she and family leave their home country due to war. With time and love, her family embraces their new life and it is the most beautiful thing she has ever seen.
The Most Beautiful Thing I Have Ever Seen is for ages 6 to 8. 
Nadia Devi Umadat is a social worker based in Toronto.
Christine Wei is a Taiwanese artist living in Vancouver. She graduated from Emily Carr University of Art and Design.
No Horses in the House! is about the feminist and queer artist Rosa Bonheur, who loved to draw animals. In this fictionalized account of her early life in Paris, Rosa studies art at home and even brings animals into her apartment to observe and draw. In a time when girls were not allowed to be artists, she is determined to still follow her dreams of being one. 
No Horses in the House! is for ages 6 to 8. 
Mireille Messier is a Montreal-born, Ottawa-raised and now Toronto-based children's writer. She has published over 30 children's books for all ages, including the nonfiction picture book Sergeant Billy: The True Story of the Goat Who Went to War.
Anna Bron was born in Russia, came to Canada as a child and now lives in Vancouver. She works on illustrating children's books, magazines, and animating, designing and directing commercials and short films.
The Origin of Day and Night is an Inuit myth that shares the origin story of light and darkness. Passed orally from storyteller to storyteller for hundreds of years, this beautifully illustrated story weaves together elements of an origin story and a traditional animal tale. 
The Origin of Day and Night is for ages 6 to 8. 
Paula Ikuutaq Rumbolt is from Baker Lake, Nunavut. She is currently attending Concordia University in Montreal and believes in the importance of connecting with her culture. 
Lenny Lishchenko is a Ukrainian Canadian illustrator, graphic designer and comic maker who now lives in Mississauga, Ont. 
We Love You as Much as the Fox Loves Its Tail is a poem that shares all the ways in which a family will welcome their long-awaited new member. It is a story about creating a family through adoption.
We Love You as Much as the Fox Loves Its Tail is for ages 3 to 5 and will be available in July 2023.
Masiana Kelly is Inuit and Dene from Kugluktuk, Nunavut, and Fort Simpson, N.W.T.  She has been an educator for over 10 years and studied literacy and storytelling at the University of Alberta. She is also the author of The Dancing Trees. 
Tamara Campeau is a digital illustrator. She received an associate degree in illustration and design from Dawson College and bachelor's degree in illustration from Sheridan College. 
Salma was introduced in a picture book about a young Syrian refugee's life in Canada in Salma the Syrian Chef. Now as an early chapter book, Salma Makes a Home follows Salma and her family as she builds a new home for them in Vancouver. As her dad joins them and she begins to make new friends, Salma reflects on her Syrian identity and sense of belonging.
Salma Makes a Home is for ages 6 to 9.
Danny Ramadan is a Syrian-Canadian author, activist and public speaker based in Vancouver. His first book was The Clothesline Swing, which was longlisted for Canada Reads in 2018. 
Anna Bron is a Vancouver-based animator and illustrator. She illustrated Salma the Syrian Chef and the middle-grade novel Harvey and the Extraordinary.
Granny Left Me a Rocket Ship is a picture book about grief and imagination after the loss of a grandparent. Through cut-paper illustrations, a young child and his family remember Granny through the objects she left behind for each of them. This story is a resource for children on how to talk about losing a loved one with a focus on social-emotional learning.
Granny Left Me a Rocket Ship is for ages 4 to 7 and and will be available in June 2023.
Heather Smith is an award-winning children's author originally from Newfoundland. She won the TD Canadian Children's Literature Award in 2019 for her YA novel in verse Ebb & Flow. 
Ashley Barron is a multimedia artist and children's book illustrator. She currently lives in Toronto.
Avni is all about space exploration and she is set on finding a partner to travel the galaxies with in the picture book The Only Astronaut. Will she succeed? In this picture book Avni encourages imagination and learns all about friendship.
The Only Astronaut is for ages 3 to 7 and will be available in June 2023.
Mahak Jain is a poet and fiction writer for children and adults. Her previous picture books include Maya and Bharatanatyam in Ballet Shoes. Jain is currently based in Toronto and working on her debut short story collection, We Are Only Human.
Andrea Stegmaier is an illustrator and architect currently based in Germany.
In the newest instalment of the Wednesday Wilson picture books, Wednesday embarks on her latest business venture: freckles. After Wednesday's former best friend Ruby defends her current best friends' freckles, Wednesday is left wondering about friendship.
Wednesday Wilson Connects the Dots is for ages 6 to 9. 
Bree Galbraith is a children's author based in Vancouver. Her other books include Usha and the Stolen Sun, Milo and George and Once Upon a Balloon.
Morgan Goble is a children's illustrator who has worked on many middle grade and picture books. She currently lives in London, Ont.
Princess Pru and the Ogre on the Hill is a funny story about a young princess, her two dads and the curious ogre who moves in nearby. Oggy interrupts all of Pru's royal events, like tickle games and she wonders if he needs a friend. Together they convince the townspeople and the kings that Oggy is not to be feared in this whimsical picture book about courage and inclusivity.
Princess Pru and the Ogre on the Hill is for ages 4 to 7.
Maureen Furgs is a Winnipeg-based author of many books for children. She is most known for the Buddy and Earl picture books and the early graphic novel series, Weenie featuring Frank & Beans.
Danesh Mohiuddin is a freelance illustrator, cartoonist and advertiser based in Toronto. 
Inspired by Indigenous legends, The Song that Called Them Home is a fantasy-adventure about a summer day with two siblings and their Moshom (grandfather) visiting the land. As Lauren, her younger brother James and their Moshom canoe on the lake, the waves begin to thrash and James is taken by the Memekwesewak creatures. Lauren is determined to find him and bring him back.
The Song that Called Them Home is for ages 4 to 8.
David A. Robertson is a children's author and member of Norway House Cree Nation. His previous picture books On the Trapline and When We Were Alone are both recipients of the Governor General's Literary Award. He currently lives in Winnipeg.
Maya McKibbin is a Two-Spirited Ojibwe, Yoeme and Irish illustrator, filmmaker and writer. She was nominated for the Governor General's Literary Award for illustrating the picture book Swift Fox All Along by Rebecca Thomas.
Abolition is Love follows a young person called Amelie as they learn about care, justice and love in the everyday. This picture book engages in conversations for young people about how to imagine different futures for themselves and their communities. 
Abolition is Love is for ages 3 to 7 and will be available in August 2023.
Syrus Marcus Ware is a Toronto-based artist, writer and activist. He is also a founding member of Black Lives Matter Toronto and a contributor to the anthology series presented by CBC Arts 21 Black Futures. His other books include I Promise and Love Is in the Hair. 
Alannah Fricker is an artist, community organizer and registered social worker. Abolition is Love is her first children's book that she has illustrated.
Julie's favourite fruit are mangoes but she can never seem to pick a sweet one from the tree in her yard. In Julie and the Mango Tree, Julie pleads with her mango tree on a summer afternoon in this vibrantly illustrated picture book. 
Julie and the Mango Tree is for ages 3 to 6 and will be available in August 2023.
Sadé Smith is a Canadian's children's author of Jamaican descent. Her previous book, Granny's Kitchen, is nominated for the 2023 Blue Spruce Award.
Sayada Ramdial is an illustrator from Trinidad and Tobago that is currently based in the U.S.
A is for Anne is a tribute to the Canadian classic Anne of Green Gables in an alphabet book for children. Evoking Lucy Maud Montgomery's themes of friendship, hope and imagination, A is for Anne illustrates the beauty of Prince Edward Island.
A is for Anne is for ages 3 and under.
Mo Duffy Cobb is an English and French teacher and writer currently based in Charlottetown. Her other books include Unpacked, and Crescent Moon Friends. 
Ellie Arscott is a Toronto-based children's book illustrator. Her other books include Night Walk and Nonna and the Girls.
Kimiko Murakami is an illustrated picture retelling the real life story of the Japanese-Canadian pioneer and internment camp survivor. Born in Steveston, B.C. and growing up on Salt Spring Island, Kimiko learned to fish and farm with her family. This book provides an introduction to the history of Japanese-Canadians sent to internment camps during the Second World War through Kimiko's tale of hope and perseverance. 
Kimiko Murakami is for ages 4 to 8.
Haley Healey is a registered counsellor and author based in Nanaimo, B.C. Her other books include On Their Own Terms and Her Courage Rises.
Kimiko Fraser is a multimedia illustrator with a love of history. She currently lives in Victoria, B.C.
As the animals notice the earth rapidly changing, Gorilla calls them all to talk about how to save it. Dear Humans is a picture book about how the animals of the world must remind the humans to care for their planet before it's too late. 
Nisha Coleman is a Montreal-based author and co-founder of Strand Stortelling School. She has previously published her memoir Busker.
Shanthony Exum is an illustrator and pop musician currently based in Montreal.
LISTEN | Nisha Coleman speaks to Duke Eatmon about
Dear Humans
:
In the latest adventure from Amy Wu, Amy discovers Chinese ribbon dancing. Amy Wu and the Ribbon Dance is a picture book that explores Amy's love of dance as she tries to plan the best dance party for her friends.
Amy Wu and the Ribbon Dance is for ages 4 to 8.
Kat Zhang is an American author of books for young readers. This is the fourth book in the Amy Wu series.
Charlene Chua is a children's author and illustrator based in Hamilton, Ont.