Exhibitionists
Watch a new season of Exhibitionists this fall!
This is a TV show about people who create and why they do it.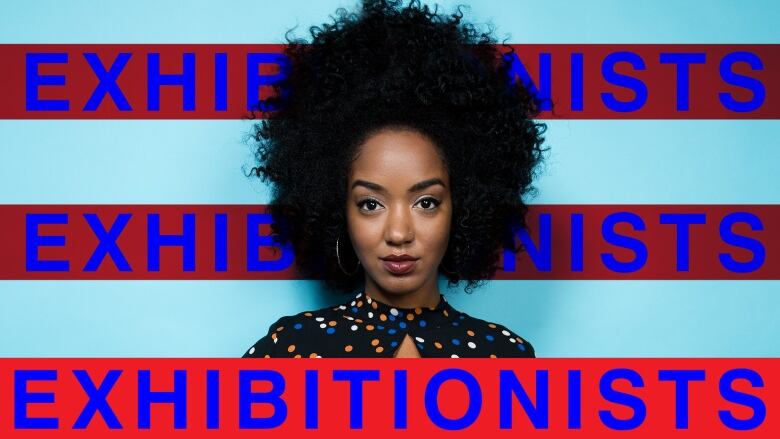 Watch Exhibitionists on demand now!
Exhibitionists is young, daring and born of a passionate and personal connection with innovating artists across genres from diverse communities across Canada. It features provocative artists working in all mediums who are disrupting the status quo whilst celebrating their cultures. From a young poet who conquered Instagram to an daring feminist graffiti artist, Exhibitionists captures their stories. Topical, innovative and riveting, Exhibitionists is the go-to destination to discover Canada's fresh and diverse talents, and to get up close and personal with established icons. Hosted by actor, writer and educator Amanda Parris, Exhibitionists is an anthology of fast-paced short docs paired with excerpts of other CBC Arts digital series and the best arts-related content from across the CBC.
Watch a new season of Exhibitionists this fall and stream all three seasons now!
Host Amanda Parris 
Amanda Parris is the host of CBC Arts' weekly TV and online series, Exhibitionists, and CBC Radio 2's Marvin's Room. Parris is an educator, accomplished actor and playwright. Descended from Grenadian and Venezuelan ancestry, Parris was born in London, England and raised on the south side of Jane Street in Toronto. Her plays have been staged at numerous theatre festivals in Canada and internationally.
Over the course of her career, Parris has worked at The Remix Project and she is the co-founder of the alternative education organization Lost Lyrics. Most recently, she created The Ride or Die Project, a multi-platform initiative that produces creative content inspired by women supporting loved ones who are incarcerated. Parris studied theatre at The Lee Strasberg Institute of Film and Theatre, Theatre Ontario, b current and York University and recently completed her M.A. degree in the Sociology of Education at the Ontario Institute for Studies in Education. Her curriculum work was published in Rhymes to Re-Education, the first-ever Hip Hop education resource guide, created by the Ontario Ministry of Education. She is also a weekly columnist for CBC Arts and q on CBC Radio 1.