Womanly grace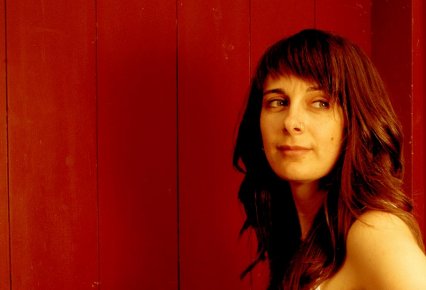 Exceptional women's voices grace the X this week. We've got the captivating and melodious sounds of Anique Granger, the breathing-taking poetry of Lynda Monahan--and the artistic mother power of Brenda Baker and the Kids of Note--can't beat that. Come to the X.
@kelleyjoburke (Twitter) Soundxchange on Facebook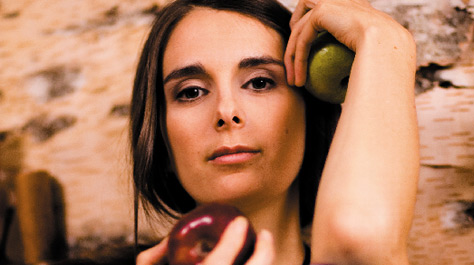 Anique Granger was born into one of Saskatchewan's most musical francophone families. Combining her father's love for words with the maternal side's melodies, she has developed into a devoted guitarist with an undeniable passion for songwriting.
In 1995 she formed the band Polly-Esther with a childhood friend, violinist Rachel Duperreault. After performing at various festivals and contests within the province, Anique's calling eventually lead her to the Festival International de la Chanson de Granby in 1996. In 2003, the duo was awarded the prize for Outstanding Francophone Recording at the Western Canadian Music Awards.
After 3 albums and 10 years of touring across Canada, Europe, The United States, Egypt and Israel, Anique has decided to leave Polly-Esther and embark on a solo project.
Now living in Montreal, the gifted self-starter is mapping a musical landscape shaped by the space and color of her Prairie roots. Drawing us into a captivating and sensuous place the strength of her guitar admirably supports the melodious weight of her words.
Lynda Monahan is the author of two collections of poetry, A Slow Dance in the Flames and What My Body Knows, both published by Coteau Books.
Her work has been published in a number of Canadian literary magazines and broadcast nationally on CBC radio. She has recently completed a third manuscript Red Boots in the Snow. Lynda has taught creative writing at SIAST Woodlands campus for the past several years and facilitates a variety of writing workshops for schools and organizations across the province. She compiled and edited Second Chances: The Stories of Acquired Brain Injury Survivors for the Saskatchewan Acquired Brain Injury Association. She was the managing editor of Spring Volume IV, a mentor in the Artsmart Youth Mentorship program and was the facilitator for the Sage Hill Teen Writing Experience in Saskatoon this past summer. Most recently, she was writer-in-residence at Balfour Collegiate in Regina.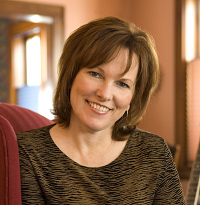 Writer and performer Brenda Baker has been part of Saskatchewan's music and literary scene for over three decades. Her story collection, The Maleness of God, won the 1999 Saskatchewan Book Award for Fiction. In 2005 her manuscript, Camp Outlook, won a John V. Hicks Award. Her two CDs for adults garnered critical acclaim from several national industry magazines, with the first winning a Saskatchewan Music Award for Best Vocalist (female), which led to numerous appearances at music clubs and festivals across Canada.
Brenda is best known as a singer for young audiences. She has released three CDs for kids, with the latest of these being short-listed for a Canadian Indie Award for Best Children's Album. She was the star of Prairie Berry Pie, a children's show aired on Global television from 2000 - 2004. Her musical story, The Old Elephant's Christmas, has been seen on SCN for several Christmases, and in 2010 it became available for sale on DVD.
In 2005 Brenda founded Kids of Note, a choir for children, with and without disabilities, who love to sing. In 2007 she launched Nexstage Live Music Performance Coaching.
Brenda lives in Saskatoon, Canada, with her husband, writer Arthur Slade, and their daughter Tanaya.
Kids of Note/The Notations: These are the integrated choirs, for children or young people with and without disabilities who love to sing, directed by myself and my sister, Diane Phillips. We kicked off our new season on September 5, and are excited to be featuring Solstice at our December 2 Christmas concert, which will have a distinctly jazz feel to a lot of the music. We recently launched a brand new website, KidsofNote.com, so check out more details there.