Youth Write and Sarah Sings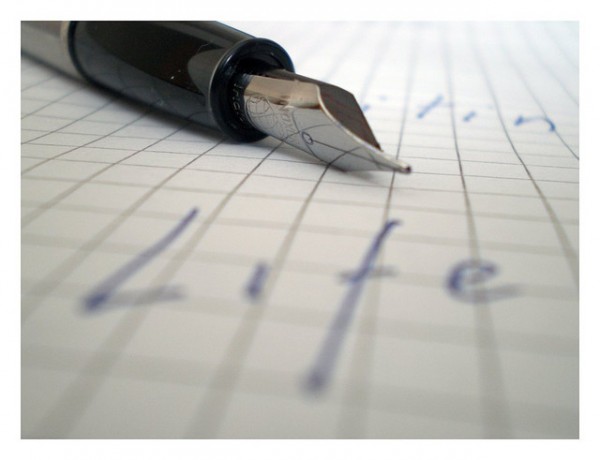 photo by Ramunas Geciauskas (Creative Commons)
This week on the X we have the winners of the 2012 Youth Write for Radio competition, Michelle Hedstrom of Maryfield School and Riel Castro-Zunti of Bethlehem Catholic High School in Saskatoon, plus singer-songwriter Sarah Farthing.
St Peter's College, Muenster
Michelle Hedstrom, of Maryfield School and Riel Castro-Zunti of Bethlehem Catholic High School in Saskatoon have been selected as the winners of the 2012 Youth Write for Radio competition for their stories: At All Costs and Dense Space. Honourable mention goes to Sharlee Zazalak of Unity Composite High School for Oooky Spooky. This is the final year for the Youth Write competition which has existed in some form since 1999.
The contest is presented by CBC Radio One Saskatchewan in partnership with St. Peter's College. Each year, Saskatchewan youth aged 12 to 18 years, are eligible to participate in the competition which focuses on a specific genre of writing; from dramatic monologue to short story.
When asked about the contest, CBC producer and contest coordinator, Kelley Jo Burke stated, "I am always so impressed by the number of young people who are willing to make the leap, and share their writing. I read every submission, and I can tell you, there are so many terrific young writers in Saskatchewan. "
Nationally renowned mystery author and judge Gail Bowen says of the Michelle Hedstrom's At All Costs, the realistic story of a young athlete pushed over the edge by a driven parent, "Michelle has a good sense of pacing and she knows what to leave out. She jumps right into her story without wasting time on expository material. Her protagonist is sympathetic and intriguing."
Says Bowen of winner Riel Castro-Zunti's absurdist brain-twister Dense Space, "this student is brilliant....the story challenging. He is a talented young writer."
And of Sharlee Zazalak's, honourable mention scare piece, Oooky Spooky, the judge, Gail Bowen said "Sharlee does know how to write. She jumps right in with a nice hook that establishes the plot of her story. The sleepover dialogue is realistic, and Sharlee does a nice job of rationalizing the Ooky Spooky events, and then turning the rationalization on its head. And ...she's only 14!"
In addition, winners will receive a scholarship worth one full university course, worth nearly a thousand dollars, at St. Peter's College in Humboldt, to be used when they are in university. St. Peter's College is located in east central Saskatchewan.
The scholarship at St. Peter's College is for one full year course (maximum 6 credits) plus free enrollment in one of their Summer Writing Workshops.
and their story published in The Society, an annual publication of excellence through St. Peter's College.
We thank St. Peter's College for their continued support and sponsorship of Youth Write.
St. Peter's College, located 9 km from Humboldt in east central Saskatchewan, is affiliated with the University of Saskatchewan and offers fully accredited Arts and Science, Commerce and Agriculture courses to first and second year students. For further details of these programs and their university affiliation, please visit their website - www.stpeterscollege.ca
Sarah Farthing began her musical career as a classical flutist at the age of 11. She was headed for a professional symphonic career when an ill-fated meeting between her hand and a car door put her out of commission at the age of 19. She put away music for a while, instead focusing on a career of service through working with at-risk youth. Melody never stopped calling to her, though. She taught herself to play guitar and began dabbling in song writing. As it turned out, that's where she was meant to be.
Farthing began performing publicly only two years ago, but in that time she's already garnered well-deserved interest. She's been asked to sing back-up for Irish Soul man Stephen Maguire and Francophone songstress Veronique Poulin. She's collaborated with hip hop artist Gescha of the Intelligentlemen, and Juno-winning sound engineer Josh Rob Gwilliam produced her EP "Uh Oh."
.