The running joke in the lineup to get into the Copenhagen summit was that if the United Nations was as good at dealing with climate change as it was at organizing a conference to talk about it, we were all in trouble.
Before the sun came up Tuesday morning, there were hundreds of haggard journalists, delegates, environmentalists and other assorted summiteers shivering in the pre-dawn cold behind wire fences that brought to mind cattle pens or makeshift prisoner of war camps.
Many swapped stories of how they'd waited hours the day before to get into the meeting only to be turned away. It turns out organizers of the summit were singularly unprepared for the number of people who turned up for what had been billed as a historic event.
Those who did manage to get inside heard a call for compromise and a desire for rich and poor countries to all just get along. This summit — a meeting aimed at nothing less than saving the planet — has seen some nasty divisions develop between rich countries and poor ones.
The two sides don't agree on how deep the cuts to greenhouse gas emissions need to be. They don't agree on who should be making those cuts. (The poor countries say it's the rich. The rich say it's everyone.) And they don't agree on how much money the developed world should pay to developing nations to help people there protect themselves from climate change.
Given that talks leading up to this summit have been going on for more than two years, there still seems to be an astonishing amount of ground to cover to reach a deal. And that had some of the top actors at this meeting sounding stern warnings.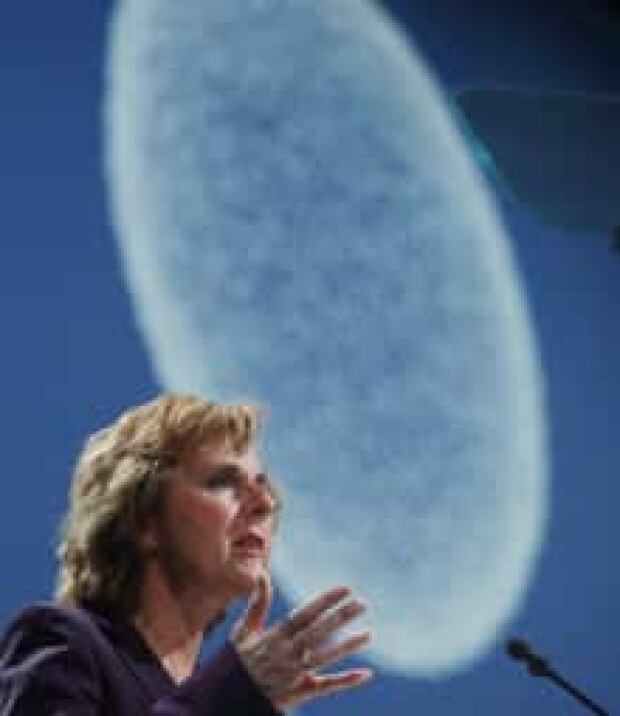 Ban Ki-Moon, the secretary general of the UN, told rich and poor countries to stop pointing fingers at each other. The chair of the summit, Connie Hedegaard, warned delegates they risked failure if they couldn't compromise. For a while, the possibility of the wheels falling off this meeting and the world spiralling toward environmental Armageddon seemed a real possibility.
Still, it wasn't all doom and gloom. Canada's Environment Minister Jim Prentice talked about progress at the talks. Canada has had a hard time at the summit. It's been pilloried for the Alberta tarsands and was the victim of an elaborate hoax pulled off by some well-organized environmental pranksters, who announced Canada had decided to make drastic cuts in emissions. But Prentice, while calling the last two days "challenging," said talks were "moving forward."
Even some Canadian environmentalists found a silver lining. Failure at the summit was possible, said one, but not likely. Another looked forward to government leaders showing up to play strict parents to the delegates' feuding siblings. The hope seemed to be that U.S. President Barack Obama and his fellow presidents, prime ministers and chancellors would be able to knock some sense into the talks and pull off a deal.
We'll find out soon if they're right. The summit is supposed to wrap up on Friday. It's hoped by then the organizers will have figured out how to get people in and out of the meeting a little quicker. Nobody wants to miss how this ends.